If you are a local from Delhi or a temporary traveler, then chances are, in today's time, your focus would rest elsewhere apart from the standard Delhi cliche. The big swanky shopping malls, wide roads, tons and dollops of lip-smacking food and several posh eateries and expensive cars on chaotic roads- that's not the focus. The focus for the common man rests with the ever-growing state of Delhi's miserable pollution.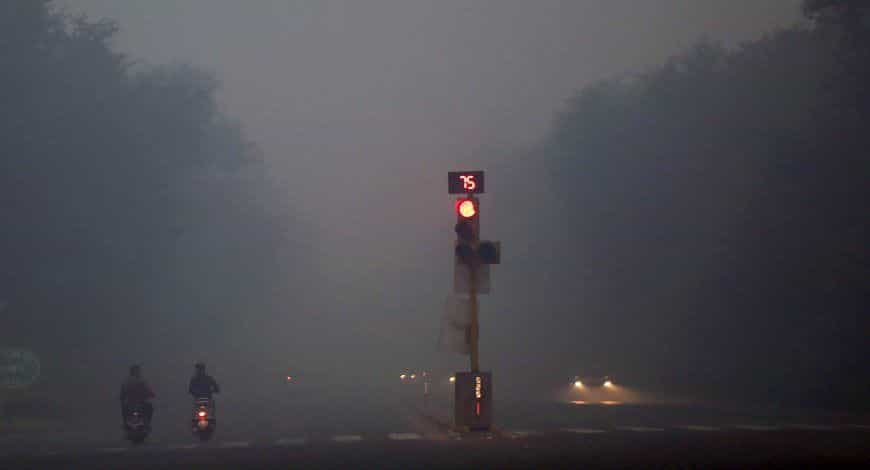 With due regard to a horrific bit of past, Delhi's state of pollution has been compared to being stuffed forcefully in a gas chamber. Gas chambers don't quite bring any comfort; they subdue our senses. Everyone- whether a noted journalist, an entrepreneur caught up in a traffic snarl, a kitchen-obsessed housewife or a second year college going youngster- is perturbed by Delhi's pollution. So much so that recently when the commoner was found wearing a face-mask in a bid to cover the face from the heat of pollution, it didn't just create news. It created havoc and that too, worldwide.
But truth be told, not everything is miserable at the present moment. Talks are on that Delhi might possibly collaborate with Japan to combat its burgeoning problem of pollution. It appears that one of the noted provincial governments of Japan- Fukoka- will help New Delhi to combat its air pollution. On Tuesday, January 16, an agreement was signed by the governments of the capital city and Fukoka on which important decisions in fighting off pollution were taken. Chief Minister Arvind Kejriwal, present on the occasion, expressed his view that environment of the city is a major concern as of today.
Experts suggest that why Fukoka might be able to help could have to do with its similar recent past with pollution; hence the possibility of forging a collaboration. Some of the activities that shall top the agenda of Fukoka and Delhi's interaction on battling pollution would include- conducting workshops, study tours and imparting technical advice on the current problem that has engulfed one of India's most unique, popular cities. The agreement, which will remain active for three years, shall also aim to incorporate ties and co-operation in a host of other areas outside of pollution such as Culture, Tourism and, Heritage.