It must be asked but perhaps isn't given the kind of complexity and desperation living in a fast-paced city posits: are cities only about shopping malls and big airports? Furthermore, what is really the true definition of a city; is it a hub that accommodates countless corporate establishments and boasts of expensive IT parks or is the city that stretch of habitation that gives an equal opportunity to both humans and other living forms to co-exist peacefully?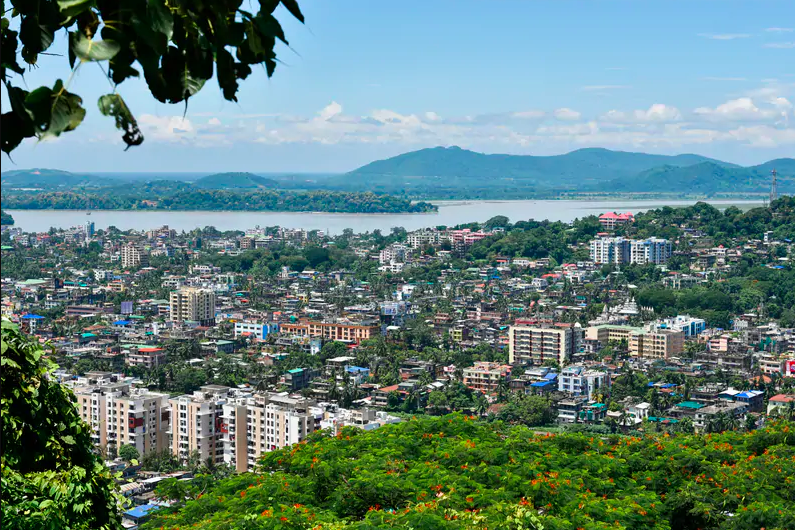 The question is perhaps a highly polarising one from the simple perspective that today, when you speak of a city, you can no longer cast aside (or turn a blind eye to) a term that has come to define the very living spaces in a way rains define monsoons. And that term is development.
But chances are, if you are of the view that the latter definition holds true about modern cities- where all life forms thrive peacefully and where habitat isn't only defined by gigantic concrete structures, but also by a sense of prosperity to all life forms, then you must make time for visiting Guwahati.
For truth is that, Guwahati is not only an unsung city of the modern wonder that is India but also a city that has done it all for both humans and wildlife, albeit finding very little credit for its continued sustenance of both lie forms
And this perhaps stems from our big-building, large-airports, expansive-urban infrastructure-loving psyche that often holds little for green open spaces, that has a lot for multiplexes and multi-level parking facilities, high-internet speeds and cares little for rehabilitation of wildlife and compassion for biodiversity parks.
Which brings us to the question that must be debated widely but perhaps isn't.
Is Guwahati given the credit for fostering a unique culture of wildlife, at a time where it doesn't occur to most of us to even take our kids to zoological parks and gardens, often resting on the lazy comfort of homes, giving kids a tour on television and virtual-reality shows mired in great graphics, but devoid of the unsophisticated but surreal highs of being one with god's almighty nature?
Suggested Read: Great wild destinations – A guide to the best wildlife parks of India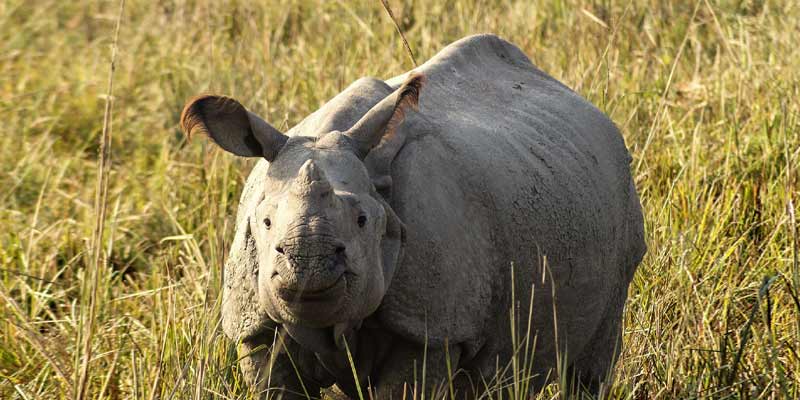 For if we would've cared a lot, we would've been speaking of Guwahati with the same passion, commitment, and wide-eyed excitement, it being a home to no fewer than 334 wildlife species the same way our eyes light up when Delhi or Mumbai gets a new fancy airport and when a high-tech IT park spruces up in Bangalore.
Not that anything got to do with massive infrastructure- ever a need for 21st century living, a time saddled with popular explosion- is undesirable. But when it comes to painting the big mighty India story, shouldn't other cities be given just as much importance?
And if that's true, then in Guwahati we have a shining example of the vibrance of nature that is being taught in schools, being taught to kids to nurture to build the future generations. Although, a lot less is reserved to acknowledge that one of the most important cities in Assam has a different tale to tell despite having coped with the vociferous demands of moving 'in with the times,; building new infrastructure.
So on that note, it is but telling and surprising in equal measure that it's only when a mainstream publication shares the following piece of report (sourced from The Hindu) that we suddenly wake up to smell the coffee:
What is common to the Chinese pangolin, Nepal cricket frog, Bengal monitor lizard, Assamese cat snake, Eurasian moorhen, Asian elephant, Terai cricket frog and Ganges river dolphin?
They share space with an estimated one million humans in Guwahati, Assam's principal city and the largest in the northeast, along with 327 other species of fauna recorded so far. Very few of them are caged in the Assam State Zoo that occupies 30 hectares of the 620-hectare Hengerabari Reserve Forest referred to as the city's lungs.
But it doesn't end with that; Guwahati's free-spirited enigma only increased multifold when you realise its habitual contribution toward growing both fauna and flora. And how is that?
Well, the same excerpt sourced above from the famous Print daily shed light upon the fact that for the longest time, Guwahati has functioned akin to some famous urban jungle wherein countless faunal species live alongside the green spaces decked around concrete spaces.
Suggested Read: Have You Wondered About The Bird Population Of India?
For a city having no fewer than 8 forest reserves where there are two big wildlife sanctuaries and the pristinely beautiful Brahmaputra river, are we sure we are attaching enough importance to a city that has as much resplendence and excitement in several holy cites?
A concerted effort recently published by an eminent scholar Mr.Manoj Nair and members of Help Earth shared something that would bewilder any Nat Geo enthusiast or for that matter anyone charmed instantly upon hearing the phrase- "let's rejuvenate on the lap of mother nature!"
26 species of amphibians, 56 reptiles, 36 mammals and 216 birds.