Well, it appears that the Aam Aadmi Party is working ambitiously toward upping the ante of the development of the crucial medical infrastructure across the capital city region. So what exactly is on the cards?
Regardless of whether you are a student, a politician, an everyday officer goer commuting by the metro, an entrepreneur, a cabbie or the CEO of a tech-startup in Delhi, here's what you ought to know in regards to the Aam Aadmi Party.
The Delhi Government is working wholesomely toward contributing to the medical infrastructure in Delhi. And just how is it going about this job?
Well, the ambitious plan has something spelt out quite clearly so. It turns out that by the year 2023, if all goes well and things turn out as per the plans, then the Delhi government would have added around 13, 899 beds to the city.
The ambitious set of statistics were furnished in a recent report. Currently, the existing capacity of the hospital beds is somewhere around 11, 353. This is when one takes into consideration the 38 government hospitals in the national capital.
But that's not all.
In addition to the above, the Aam Aadmi Party is mobilising resources to launch as many as 400 "Mohalla" clinics by the month of December. It is hardly a surprise that with less than six months remaining for the Assembly Elections, the famous Aam Aadmi Party is on its way toward creating a positive change by making few interesting additions to the healthcare infra of the city.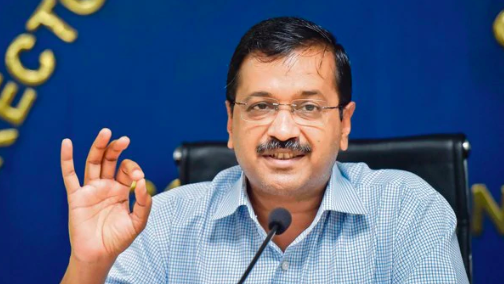 In lines with the above, the CM happened to share the following:
"The expansion of public health infrastructure in the capital is unprecedented. It is the largest program for improving access to healthcare anywhere in the world. The total increase in capacity that is currently underway in terms of bed capacity is more than 122%. But this is not just about the number of beds, but also about the quality of facilities provided."
But that said, is there something positive on the cars for the fate of the national capital in the imminent future?
Apparently, 3 new hospitals (government hospitals) are set to be inaugurated in the course of the next six months. And just how many hospital beds would they add cumulatively?
It is expected that the city's government hospital beds tally would see a further increase of 2,800 hospital beds. Live Mint, among the leading national dailies, happened to elaborate on the current development and added the following:
The health department's report also added that 200 Mohalla Clinics are ready for an October launch, and another 200 will be ready to start operations by December. The report said that over 1.6 crore OPD visits and 15.3 lakh tests have been conducted in these clinics free of cost since July 2015.