1. Bypoll Results: BJP Wins in Delhi and Himachal Pradesh, Congress Ahead in Karnataka

After the by-polls on Sunday, counting in ten constituencies across eight states started on Thursday. Re-polling for the Srinagar parliamentary seat is also underway after violence during Sunday's polling left eight dead and more than 100 people injured. Counting began in two Assembly constituencies each in Karnataka and Madhya Pradesh and one each in Rajasthan, Himachal Pradesh, Jharkhand, West Bengal, Assam, and Delhi. Bharatiya Janata Party (BJP) has won from Rajouri Garden in Delhi and from the Himachal Pradesh constituency. The party is also leading from Ater in Madhya Pradesh, Dhemaji in Assam and Dholpur in Rajasthan. However, Congress was leading from Gundlupet and Nanjangud seats in Karnataka as the counting began. In West Bengal, Trinamool Congress was reported leading from Kanthi Dakshin.
2. Govt Considering Swapping High-Value Prisoner To Get Kulbhushan Jadhav Back

In a bid to save Indian national Kulbhushan Jadhav, the said spy who has been awarded death sentence by a Pakistani military court, the Indian government is considering various legal and diplomatic options, including swapping of a high-value prisoner. The first option that Indian government has is to exercise a legal route and file an "appeal" against Pakistani military court's decision, however, the appeal can only be filed by the accused. If Pakistan does not allow Kulbhushan Jadhav to appeal, his family and even the government itself can file it. The second option is to swap a high-value prisoner to being the Indian National back.
3. I-T Files Complaint Against Tamil Nadu Ministers for Obstructing Raids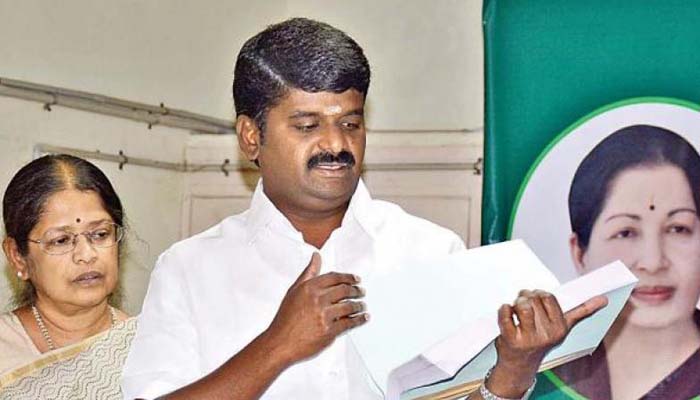 The Income Tax (I-T) Department filed a complaint against Tamil Nadu ministers U. Radhakrishnan R.Kamaraj, and Delhi special representative Thalavai Sundaram on Thursday for obstructing raids at health minister, Vijaya Bhaskar's residence. Last week, the I-T department raided several premises belonging to the health minister and his relatives in Chennai, in the wake of complaints about his involvement in cash distribution to voters in R.K. Nagar constituency. The by-polls, which were scheduled on 12th April were canceled by the Election Commission after these cash-for-votes allegations surfaced.
4. Russia and US To Work Jointly Over Syrian Conflict

Despite turbulent bilateral relations and a host of pending disputes, Russia and the US agreed to keep on fighting international terrorism and to continue discussions on Syrian conflict settlement, on Wednesday. After US Secretary of State, Rex Tillerson's first visit to Moscow and a two-hour meeting with Russian President Vladimir Putin, Russian Foreign Minister Sergei Lavrov said, "The talks were comprehensive, frank and covered a spectrum of issues, which are key to Russia-US bilateral relations and interaction on international affairs. Considering all the existing problems, both objective and artificially created ones, both nations still have quite a few prospects for joint work. Russian administration is open to dialogues and joint actions with the US in different areas".
5. Market Falls on Weak Global Cues, Rupee Gains Against US Dollar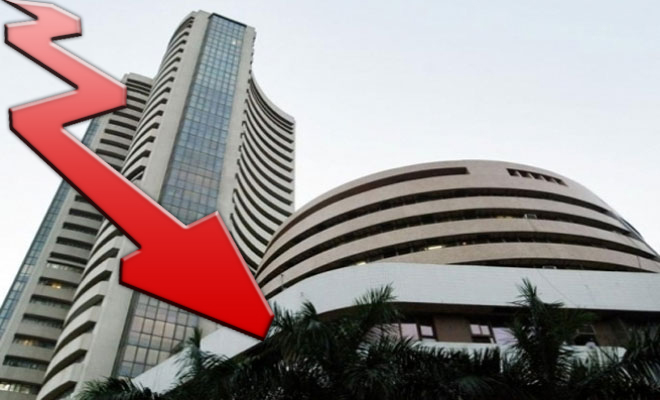 BSE's Benchmark Sensex gained 73.15 points during Thursday's early trade as investors went for profit booking due to disappointing macroeconomic data amid weak trend in Asian markets. The 30-share barometer was trading at 29,570.33 in the early trade. NSE's Nifty too went down by 26.55 points, falling below the 9200-mark to trade at 9,176.90. Indian Rupee, on the other hand, strengthened by 30 paise against the US Dollar due to fresh selling by banks and exporters. The green currency was valued at Rs 64.37 on Thursday morning.