Last night a British-Era bridge collapsed on the Mumbai-Goa Highway near Mahad in Raigad district. There are two parallel bridges, one is a new bridge and one was constructed during the British era. The old bridge was collapsed, though the reason is still not clear but the primary reason seems to be the high pressure of river Savitri. The heavy rains in the catchment of Mahabaleshwar caused flooding in river Savitri and that may be the reason behind the destruction of the Bridge.
22 people are believed to have been swept away in the river. A search and rescue operation has been launched and teams from the Indian Navy, NDRF (Pune) and Indian Coast Guard have been called to undertake the search and rescue operation.
Two people are drowned and 20 people are missing. The rescuers fished out from the river and the search operation is on to trace the missing people.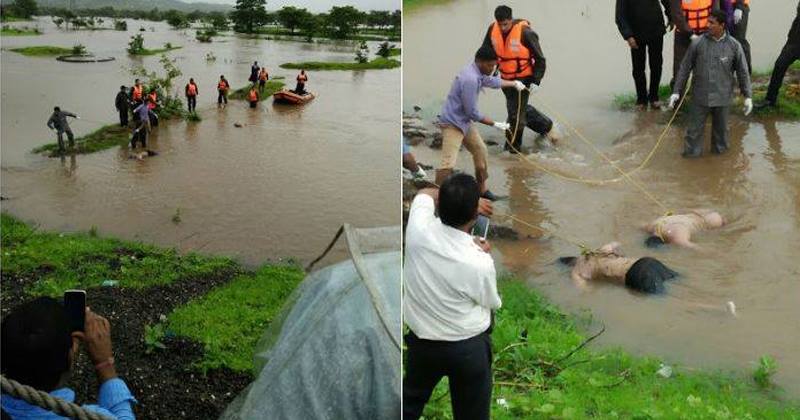 Two state transport buses which were travelling to Jaigad-Mumbai and Rajapur-Borivali had 18 passengers on board and 4 crew members were also with them. In Mahad tragedy, these busses went missing along with the passengers and crew members.
Three teams, two from Mumbai and one from Pune have been asked to join the search operations, each of these team has 40 men each. The Coast Guard has also launched a Chetak helicopter for the rescue operation. 35 professional divers with 5 boats and 2 kayaks are searching for the missing people. The Assembly Speaker Haribhau Bagde has pleaded the government to launch an inquiry and punish the people who are found guilty of negligence.
Follow us on Facebook, Twitter and Instagram for more updates. Don't forget to like and share. Do tell us your views in the comment box below.
3 August 2016
Avni S. Singh