1. BJP Worker Stabbed to Death in Kerala.
A 20-year-old BJP worker, identified as Nirmal, was stabbed to death during a festival at Kokkulangara temple near Kerala's Thrissur city on late Sunday night. Thomas (29), another party worker was critically injured in the attack and has been admitted in a nearby hospital. The BJP state unit has accused CPM (Communist Party of India) workers for the murder and have called for a strike in the city on Monday. The conflict between CPM and the BJP-RSS alliance has been on rise in the state and the murder comes barely a month after Andalur. C Santhosh, another BJP worker, was killed at his residence.
2. 3 Dead in Surat Building Collapse.
3 people died and another 21 were reported injured after an old building collapsed in Surat on Sunday. The tally of injured included children and women, and an ambulance was rushed to the spot. They were taken to a nearby Government hospital while relief operations are still underway.
3. Rahul Gandhi and Harish Rawat Perform Ganga Aarti.
With just a couple of days left for the Uttarakhand Polls, Congress Vice-President Rahul Gandhi and CM Harish Rawat took part in the Ganga Aarti at Har Ki Pauri in Haridwar on Sunday. Rahul Gandhi was in the state for a 75 km long road show ahead of the the Assembly Polls as state Congress is striving hard to woo the voters in the last leg of election campaign. While taking a direct jab at PM Narender Modi during his addressal a day ago, Rahul Gandhi said, "We had thrown kachra (garbage) out of Uttarakhand, Modiji took that kachra into BJP. Modiji says that he is fighting against corruption, but Modiji has embraced those corrupt leaders we expelled from our party".
4. Heavy Security Deployed Across Kashmir.
In an aftermath of the violent clash that erupted on Sunday at Kulgam district of Kashmir, killing eight people including two civilians, two soldiers, four local militants during a gunfight, authorities on Monday deployed heavy security to avoid any further violence. While separatist are appealing for a protest shutdown in the Kashmir Valley, Inspector General of Police (IGP), S.J.M. Gilani said "There will be no curfew anywhere in the valley".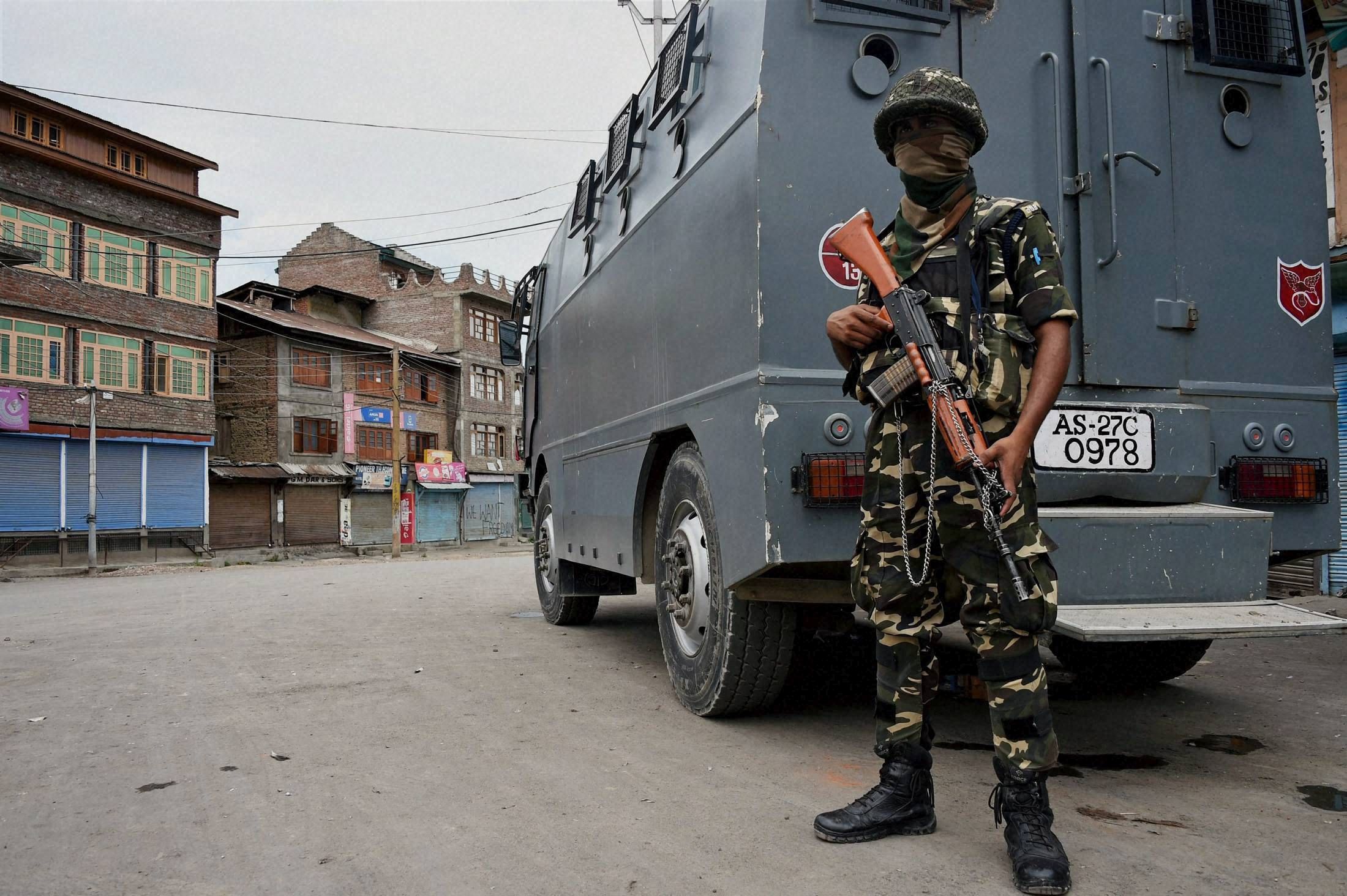 5. India Won T20 Blind Cricket World Cup.
India lifted the 2017 T20 Blind Cricket World Cup after defeating Pakistan by 9 wickets in Bangaluru on Sunday. After Pakistan set the target of 198 runs, India successfully chased down the score with the lost of only one wicket and 14 balls still to spare. Opener Prakasha Jayaramaiah registered an unbeaten 99 during the chase while Badar Munir top scored for Pakistan with his 57-run knock. India has now won both the T20 Blind Cricket World Cup (2012 and 2017) and Prime Minister Narendra Modi was quick on congratulating the team. "Delighted that India won the Blind T20 World Cup. Congratulations to the team. India is proud of their accomplishment," he tweeted.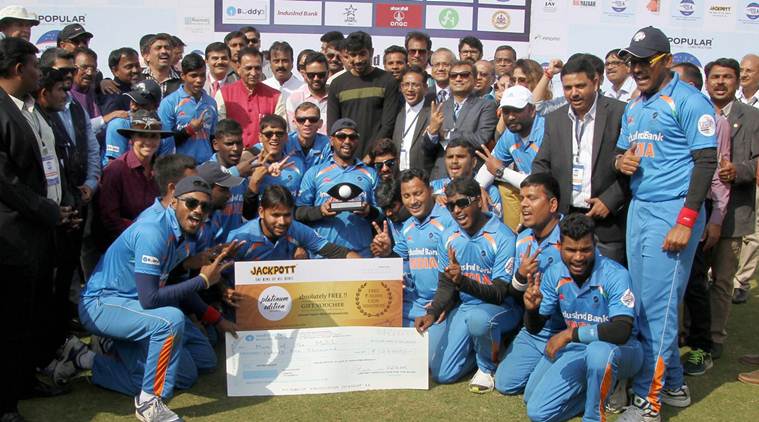 6. Nabha Jailbreak Mastermind arrested by Punjab Police.
A counter-intelligence team, with the help of Patiala and Moga police nabbed Nabha jailbreak mastermind, Gurpreet Singh Sekhon along with his three aides from Dhudike in Moga district on Sunday. While Sekhon planned breakout, his aides Manvir Sekhon, Kulwinder Sidana and Rajwinder Singh Raja were involved in attacking the jail premises and helping the six prisoners escape on 27th November, 2017. Assistant Inspector General GS Chauhan said in a statement that the counter intelligence team was tracking Sekhon's movement for three months and after receiving major inputs on his location, they moved in to arrest him.
7. Market Gains Despite Weak Economic Data.
BSE's Benchmark Sensex continued its gained spree as the 30-share index was trading higher by 124.55 points at 28,458.80. NSE's Nifty too reclaimed the 8800-mark and traded at 8,826.90 after gaining 33.35 points despite weak and disappointing macroeconomic data. Indian Rupee on the other hand, weakened by 10 paise against the US Dollar and came to 66.98 due to increased demand on the green currency by importers and the Dollar gaining substantially against other currencies.
Follow us on Facebook, Twitter and Instagram for more updates. Don't forget to like and share. Do tell us your views in the comment box below.