Hours and hours went by since the treacherous news of the morbid rape case in Unnao struck headlines and shook one and all concerned about the women's safety in the country. But the BJP did not act then.
There were several questions as to why the most powerful political party, perhaps in the whole world was resorting to its self-imposed state of silence. And dare it be told, also some lingering fears whether the man responsible for the gutless act of raping an Unnao teenage girl would even get away scot-free.
But now, days after the shocking rape case made news in the entire country, the governing party of the world's largest democracy, if not the strongest, seems to have got its act together.
The breaking news at this time from across India is that jailed lawmaker Kuldeep Sanger has been expelled from the very party he swore to serve: the BJP.
But truth be told, none of this, it seems, would have been possible minus Congress' intervention and on a timely manner. Hours before the BJP finally decided to act upon a boiling matter in the country and decided to expel the controversial lawmaker Kuldeep Sanger, it was Congress that had been mounting all the pressure on the ruling party.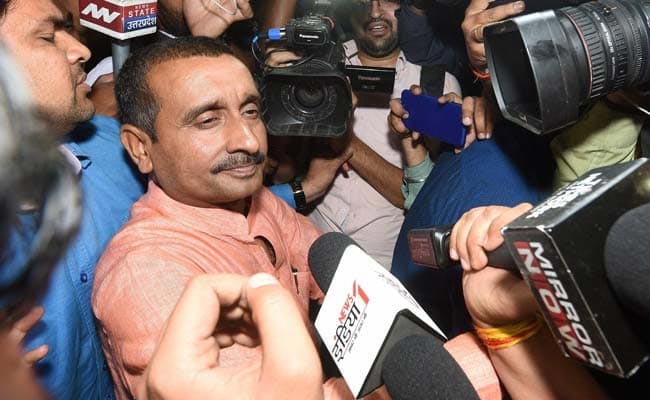 In fact, on Wednesday, i.e., July 31, 2019 members of the Congress party even went on a hunger strike demanding the immediate suspension of the prime accused in the complex gang-rape case from Unnao.
While the right course of action has been taken, what one doesn't know is why did it take so long for the political heavyweights to get their act together?
This wasn't just any other ordinary matter. It was a gang-rape case, something that utterly bleeds the heart of the country every time the modesty of any girl, lady or woman, regardless of age is outraged. It's worthwhile to know that Congress had not only demanded the suspension of Kuldeep Singh Sanger but had also asked for him to be expelled immediately from the party.
That being said, another demand- and rightly so- made by the opposition party is to help the aggrieved victim with proper medical care in the hospital. Nothing untoward in that, at all, right?