Social media is a massive truth of our lives and a dominant discourse of the 21st century, an age where it has become the the voice of the voiceless, having given a platform for self-expression to those who never found any. That being said, social media is also a place where the evil minds loom large, making it a cesspool where danger lurks if one is not careful enough. Surely, on platforms like Facebook, there's the beautiful opportunity to meet and convene with like-minded souls, but that could and does, also offer a chance for the destructive minds to play evil. And in an act looking at which you could say that fiction imitated life, a Bihar man became the nadir of an innocent women by duping her of a humungous sum of money!
We've, time and again, heard cases on social networking mediums such as Facebook where you become acquainted with an absolute stranger, only to find later on that the person just wasn't the individual he or she claimed they were and that one has been let down the rabbit's hole. It could also be described as a hell hole of sorts.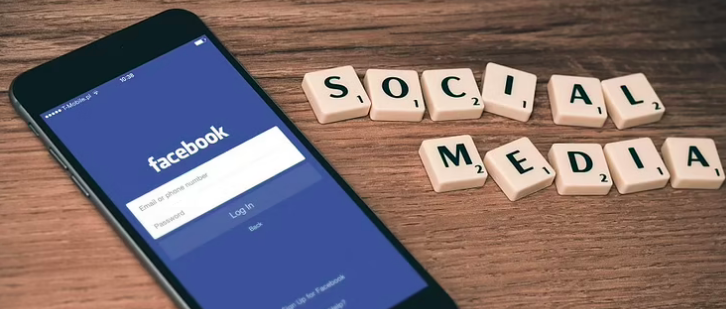 The Bihar man, who's in the limelight, has finally and thankfully, been arrested. The incident pertaining to the state of Rajasthan where the cops were on a mission to capture the dubious man about whom, it was revealed, that he befriended an innocent woman of a sum that can only be called whopping being 2.5 crores (INR).
The person in question, i.e., the Bihar man, goes by the name of Neeraj Suri. And what's rather strange and even absurd to an extent is that he was posing not even as a man on social media when he began communication with the woman who was cheated of that massive sum of money.
As a matter of fact, the now-arrested Neeraj Suri posed as a foreigner, a woman by the name of Rebecca Christine.
The woman who fell victim to the surprising conman is named Gunjan Sharma and happens to be a resident of Sawai Madhopur. Where the exact crime occurred is that Rebecca Christine, which doesn't even read like a proper name and seems a random collection of two separate names (forcefully tied to become one), is when Gunjan Sharma was told that Rebecca was a widow.
And not only that, but also the fact that she was suffering from the treacherous disease of cancer.
The Bihar man also told to Gunjan Sharma that she owned property worth 28 crores. How Gunjan fell into 'Rebecca's' trap is that the latter informed her that since there was no heir to her property, she wanted to transfer it in the name of Gunjan.
Also Read: 661 Individuals In Indore Fined For Not Wearing Masks!
Meanwhile, here is what the Free Press Journal happened to report on the entire episode:
The accused further told the victim that 'her' lawyer Barmex and an Indian representative Bain Johnson would contact her for further steps. Thereafter, Gunjan received an email from 'Foreign Exchange Department' after which she paid Rs 2.5 crore in different accounts shared by it in the name of penalty imposed on expensive gifts seized by custom offices which were bifurcated under different categories, including the RBI fee, processing fee, advocate expense, etc.
Soon finding out that she had been duped, Gunjan lodged a police complaint and the arrest was made just this last Sunday.