Like each year, 2017 too brought with it a whole string of controversies in the world's biggest democracy: India. While on the one hand, India's sports-stars achieved a plenty of admirable feats across a wide range of sports such as Badminton, Squash and Cricket, the country was mired under some widely debated controversies as the year rolled by.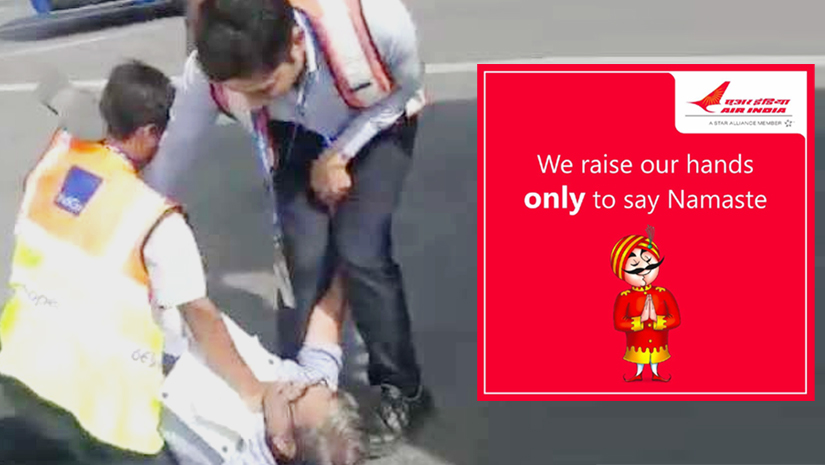 2017 was indeed an year of myriad sporting accomplishments, blockbuster cinematic releases, major political events and some events and happenings that perhaps shouldn't have happened in the first place. So very quickly then, what were the 5 controversial moments that took place in India?
1. Death of 69 young innocent children at Gorakhpur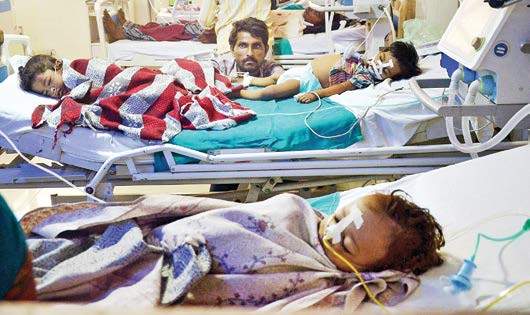 If there's an aspect of India that can be dubbed as an abject failure then its the state of the country's healthcare system and its utter failure to provide sufficiently for and sustain the lives of Indians in the hinterland.
This year, Gorakhpur's BRD Medical College (in the state of Uttar Pradesh) witnessed the sad demise of 69 children, a facet that jolted India to a state of somber affairs.
Apparently, a severe case of Acute Encephalitis Syndrome (AES) created a national uproar in the country as several children lost their lives to the burgeoning health crisis. Moreover, within the space of 24 hours, there were 19 deaths in the now infamous BRD Medical College at Gorakhpur. Apart from the outbreak of AES, the deaths occurred in absolute suddenness owing to various reasons such as pneumonia, septicemia etc.
But the hospital generated controversy when it was reported that it had faced a shortage of oxygen supply which acted as a vital decider between matters of life and death.
2. Ryan International murder case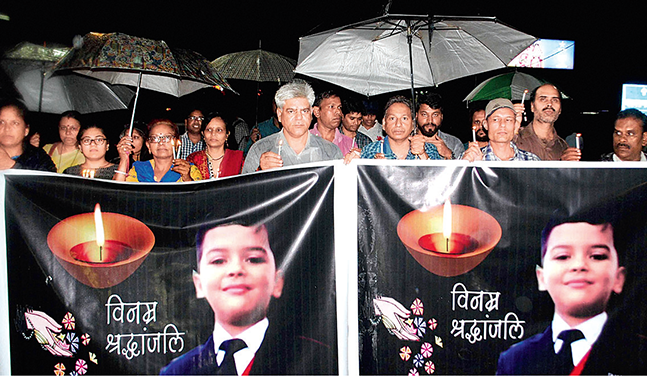 Usually one doesn't quite associate the death of a young innocent child and that too within the premises of a school, an everyday habitat for a young studious soul.
But the ill-fated September 2017 episode surrounding the death of seven year old Pradyuman while he was inside the washroom of Ryan International School in Gurugram shook many a parent, not least the inconsolable parents of the deceased student.
Even though, upon interrogation, the bus conductor of Ryan International School- Ashok Kumar- was arrested upon his confession- the impression given by the bus driver suggests that the case isn't after all an open-and-shut case as the Gurugram police have made it to be.
Why were the principal, teachers or students unwilling to carry an injured Pradyuman to any medical facility- basis the revelation by bus driver Saurabh Raghav- is something that is still not clear and leaves many scratching heads where the Ryan International murder case stands.
Apart from generating a lot of negative press while the absolute failure of the school to safeguard an innocent student's life, the incident sent shivers down the spine of individuals not only in Gurugram but across India. What are the schools coming to, one's left to helplessly wonder?
3. Delhi's pollution nightmare
It is a widely known and documented fact that Delhi, quite like Mumbai is one of the most polluted cities in the world. In fact, experts reveal as far as the data for last two years stands, Delhi is perhaps as polluted as China's Shanghai. This year too, Delhi was declared one of India's 9 most polluted cities in a recent nationwide survey.
In the closing stages of the year, Delhi's pollution reached an unprecedented 700 micrograms per cubic meter (mpcm). While as a standalone figure, that might not offer a lot of insight about Delhi's pollution menace, consider this.
While Delhi's PM 2.5 concentration was 122, other world cities like London, Paris and Los Angeles stood at 15, 11 and, 18 respectively, effectively bringing up a telling picture about Delhi being nearly 8 or 9 times as polluted as some of the other cities. Only Shanghai comes closer with a figure of 85.
While over the course of the last few years, Delhi's pollution has led to a visibly disturbing paranoia with city-wide commuters travelling to work and other destinations sporting face masks, in 2017 Sri Lankan cricketers during an ongoing Test in New Delhi's Ferozeshah Kotla stadium highlighted the plight of playing under poor visibility and amidst immensity of smog. The sight didn't do any good to improve India's shambolic standards where the state of pollution in urban centres is concerned.
4. When India debated its 'national dish'
Usually, 'Khichdi', a localised Indian meal made from rice and lentil soup is a food item one resorts to during health woes like gastritis or an upset stomach. That Khichdi would reach a status as impregnable and vital as being considered India's national dish was something that even its staunchest aficionados might not have considered or speculated.
After all, it's not only utterly common, rather a somewhat tasteless dish whose emergence in the average Indian household is often as rare as there being no rainfall during monsoons.
But in November, India's newspapers lavished heaps of praise on the food item, going as far as calling it an epitome of homogeneity and perfectly symbolising the concept of 'Brand India.' With pan-India salutations offered to Khichdi on the occasion of World Food Day, avid praise for the healthy eatable saw many calling it a 'sanskari' soul food with the religious batting for it to be considered the country's national food owing to its unique national standing in India.
But an official word on Khichdi being declared India's national dish is yet to be delivered by the government.
5. Padmavati controversy
Among the other things apart from a wide variety of cuisines and cricket, the one thing that quite binds India is Bollywood. Here in India, we don't merely watch 'screen-gods', rather we worship them.
But when not idolising our favourite actors, we often engage in meaningless shenanigans such as controversies, perhaps attuned to our undying love for discussing, debating and even negating all things cinematic in origin.
Certainly if there's going to be a film starring original love-birds Deepika Padukone and Ranveer Singh with a historic, mythological angle as the movie's template, there's ought to be some controversy, more so when the film dramatises, painting in cinematic colours a figure shrouded in mystery.
Yet to be released Sanjay Leela Bhansali-directed 'Padmavati' that stars Deepika in the titular role, based on the life of Rani Padmavati, a Rajput princess from Rajasthan stoked the emotions of denizens of India's largest state (by land area) owing to its depiction of the central character in colourful charades of song and dance sequences.
How could a Rajput princess- a regal symbol of chivalry and pride- have danced in colourful attires, donning colours of love complained those from Rajasthan, going as far as calling for death penalties for the makers of the film along with the actress. The bizarre controversy that might've only increased the average viewer's curiosity in the film and its plot led to its release being delayed for 2018.