Metropolitan cities in India are having a hard time with the entire Climate Change issue whose one of the biggest contributor is the pollution from vehicles on roads. Even though Delhi has been officially named as one of the most polluted cities in the world, Bengaluru is too feeling the heat among themselves.
The number of trees on the footpath and roads is way too less than the number of vehicles on the road. Plus, at this point, even the space for growing trees seems difficult to find these days. Because of this, an NGO, SayTrees has decided to create green spaces in the middle of the city.
If you remember, a few months back a video became viral on Facebook that showed China's vision of curbing pollution with vertical gardens. This step by SayTrees works on the similar concept, however, rather than using the technique on a building, the NGO is making use of pillars of Flyovers.
On Friday the NGO set up their first vertical garden on one of the pillars of Hosur Road Flyover in Bangalore. This vertical garden has nearly 3,500 saplings from 12 different species. These species of saplings are said to have definite environmental benefits as they help in lowering temperature as well as absorb particulate matter.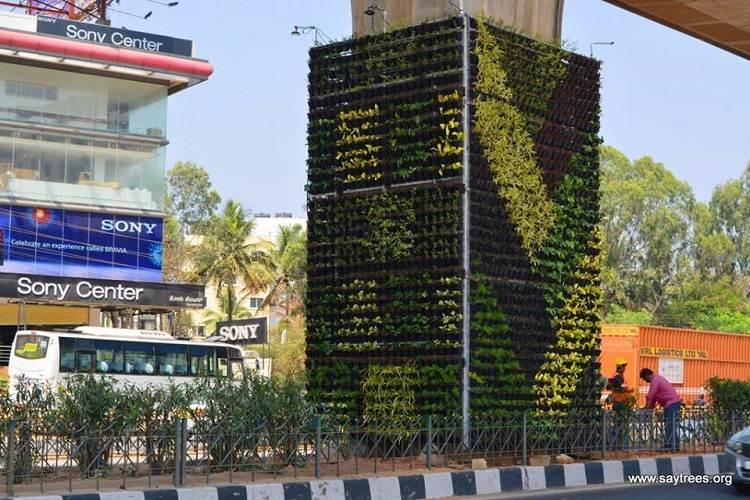 This vertical garden would be looked after by the NGO and it has an automatic drip irrigation system which looks after the major part of the maintenance. These plants are also said to need a minimal quantity of water which is another plus point about them.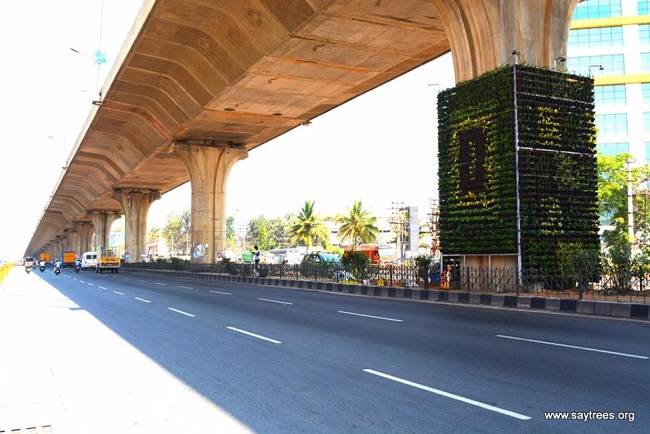 The entire idea of Vertical Garden on pillars is an amazing one which would definitely be beneficial for the environment on the long run. Other cities, especially Delhi, can include this idea for tackling the entire problem of pollution.
Source: The News Minute
20th March 2017
Jyotsna Amla