What comes to your mind when you imagine a successful business? Is it growth, sustainability, profits, or something else? If you have been running a business for a long time, you must have gone through your share of good and bad times. The success of your company stands on several significant pillars, one of which is financial discipline.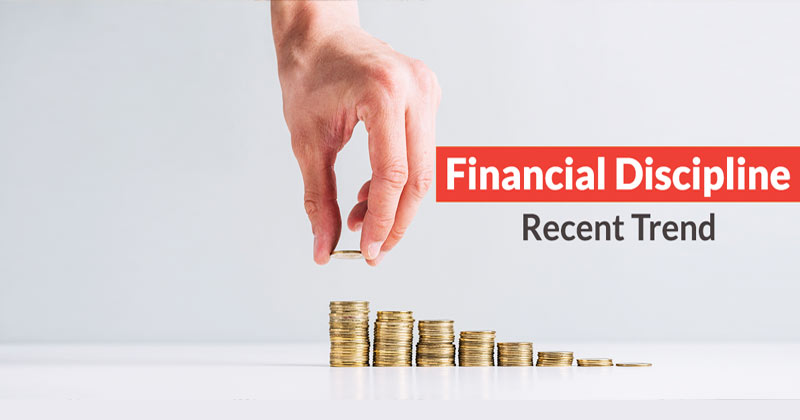 If your company is good at dealing with its finances, you will find it easier to withstand the tests of time. Hence, ingraining financial discipline in your organization's culture matters a lot. It is about getting the money stats right.
This can only happen if you have clear goals of business growth and a strategy in place to measure performance.
Eventually, it is about earning more and losing less money than expected, spending it for the right reasons, saving it for the hard times, and making calculated investments throughout.
However, it is not always easy to maintain financial discipline in business.
The reason being that this has several components that should work together in harmony. Often, certain things fall apart, breaking the overall harmony in the business amidst the usual push and pull, and resulting in lawsuits against you.
Take the case of hiring or retaining skilful employees. Any mishap, be it workplace injury or an accident, can cause a commotion that is hard to handle, pushing the injured to ask for a hefty compensation. It is best to deal with such situations by investing in employee compensation insurance in advance.
Now that we have identified the problem of financial indiscipline, let's dig deeper to find a solution for it too.
3 Ways to Address Financial Indiscipline
The secret to maintaining financial discipline in your business lies in the right management of funds and your capability to prepare for the tough times. Having an experienced team of finance professionals is not enough. Look out for and follow significant ways to strengthen financial discipline within your organization, some of which are given below:
1. Sort Out and Improve Your Business' Fundamentals
It is crucial to reach to the cause of a problem to solve it from the grassroots. Think about the possible lawsuits that could or might have happened to your business.
Many major business-related lawsuits happen because of products or services. Assume you are offering tech support services to a diverse clientele. One of your executives dealt with a client and offered a solution. However, much to your surprise, the client claims that your solution has made things worse than before. Don't you think the client has a good reason to file litigation against you?
Hence to avoid this you need to get the fundamentals of your business right. Deliver the best quality of products or service you can, certainly equal to or better than the best that your competitors do. Ensure that your clientele are happy and satisfied with what you offer.
This should be your priority every day.
2. Be Prepared For Big Problems
One of the reasons for financial indiscipline is that business owners focus on small issues, not key matters. For instance, employee benefits like social get-togethers and internal engagement activities look more interesting and get focus, while things like employee compensation insurance or group health insurance get less attention.
When a mishap occurs at your workplace and you are sued for the same, you may have to pay a great deal to bear the expenses related to the lawsuit, be it compensation or the legal costs.
Financial discipline is not just about cutting costs wherever possible but also investing money in the right areas to avoid issues both in the short and in the long run.
3. Measure Performance and Make Improvements
One of the most important things you must keep in mind to make your business succeed is that there is always scope for improvement. This is something all successful business owners acknowledge. Continuing operations with inbuilt weaknesses are one cause of lawsuits from various stakeholders.
Performance tracking is necessary to find areas where your business can improve.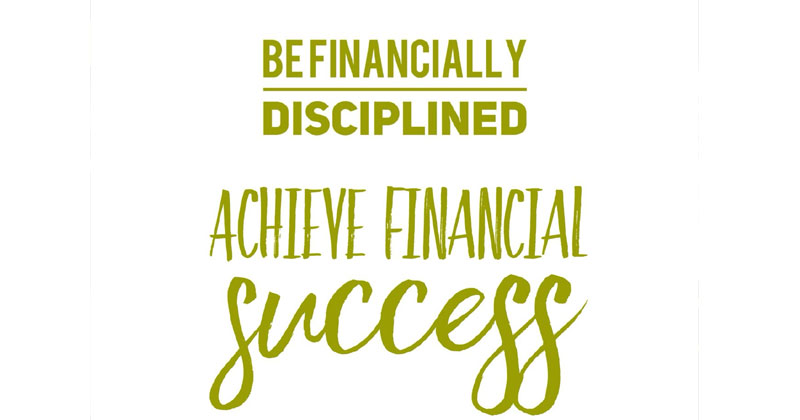 Analyze what is working well as planned and what isn't. Find the flaws and make improvements. Use this as a warning system to track financial slippages and put corrective measures in place.
Most of the time, the poor performance of a business is the result of operational errors.
Financial indiscipline is the result, not the cause of performance lag in business. So, make sure there is a performance analysis system in place to get the wrongs done right timely.
To sum up, financial discipline acts as a bridge between the goals and achievements of your business in terms of monetary values. To lead a successful business and prevent facing legal issues, maintain this form of discipline to be ready to lead a successful business venture.