You have heard of rains. But have you heard of artificial rains? Well, soon, you might just see artificial rains in Delhi. Did you imagine that such a day might come?
The one problem that Delhi is constantly struggling with, even more than cases of endless women harassment and molestation is that of air pollution. These are the two evils of our time. We are seeing us being bullied by them into a state of oblivion.
No one knows when is it going to get over or for starters, even going to improve? The quality of air pollution in Delhi is, funnily speaking, as worse as the state of corruption in the workings of the government and the bureaucratic weaknesses of the country.
These are splitting images that refuse to die down. Delhi is perturbed. And so should you too.
Does someone have any idea as to when can things get better?
Having said that, at a time where nearly most concerned households of Delhi are running on air-purifiers, there comes a piece of news that has got everyone thinking.
Did you know that soon enough, Delhi is going to see the usage or adoption of artificial rain in the event that there's no improvement whatsoever in the level of air pollution? It was actually over a year ago where Shanghai reported that in a bid to counter the growing menace of pollution it would use giant air purifiers.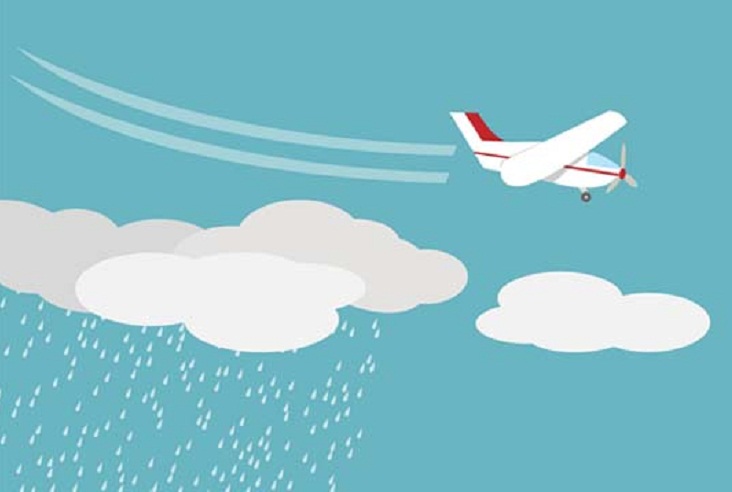 Fundamentally speaking, air purifiers have really come of age, particularly in the exceedingly polluting zones of South East Asia such as Thailand, India, Pakistan and elsewhere.
That said, here's what you got to know about the Delhi news that's perhaps as intriguing and arresting as the news about a warring CBI (pun-intended)"
The quality of air pollution in Delhi has only worsened with each passing month as the winter season descends in the capital. In hindsight, the things have been a bit similar where we were the last year. How many people can forget the sight of Sri Lankan Test cricketers refusing to take the field on the final and the penultimate day of the Delhi Test match?
It's a bit of a simple scenario this time around as well.
In that regard, popular media platform NDTV reported the following:
"On Tuesday, Delhi remained wrapped under the thick blanket of smog and dust as air quality in scores of areas across the city remained in 'very poor' category. 
The overall air quality index was recorded at 352, which falls in the 'very poor' category, according to the Central Pollution Control Board data.
Authorities, however, said artificial rain would be done this week if the meteorological conditions are suitable.
Cloud seeding is the process of combining different kinds of chemical agents, including silver iodide, dry ice and even common table salt, with existing clouds in an effort to thicken them and increase the chance of rainfall."
Where official estimates stand then Delhi's case with environmental pollution hasn't improved in the past two years.
Today regardless of whether you are a student awaiting to catch an Uber or a high-profile marketing executive in Gurgaon, wearing the facemask has become a need of the hour; not just a fashion statement. That said, what does spruce up a question is whether using artificial rain is actually a sustainable solution or not and if yes, then what funds can sufficiently cater to the current chaos?