You've seen Badminton stars get it. You've seen plenty of cricketers in the past few decades getting the honour of receiving it. You've also seen Indian footballers get it in the past. But in what comes across as a welcome sign of change, it appears even Indian motor-sports talents are being recognized for the prestigious Arjuna Award.
None other than Gaurav Gill- a legend, truth be told in the world of rallying and motor-sports- has been nominated for the revered Arjuna Award.
And it can be said that this is indeed special where the world of motor-sports in India stands.
For someone who's made a name for himself by competing in the stiffest of competitions at the FIA Asia-Pacific Rally Championships, this is indeed a momentous occasion. Rallying, it must be reminded, is one of the sternest measures of a driver's (or racers') resolve and temperament.
Apart from outstanding levels of fitness, it requires the ability to concentrate for huge volumes of time.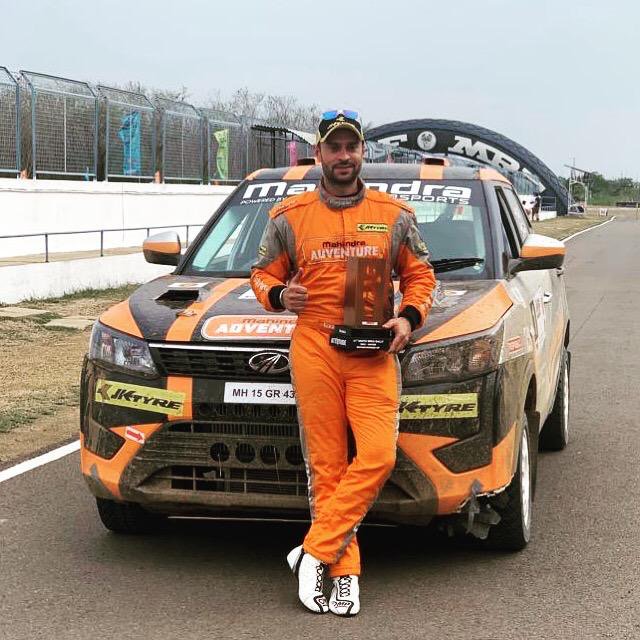 And to that end, Gaurav Gill, who first competed in the Wales Rally in Great Britain of 2008, this is a huge moment in a career that's seen him compete everywhere from Asia to Europe in 10 memorable years and counting.
In the past, the Arjuna Award has been given to some of the most outstanding athletes from various sports such as Smriti Mandhana, Rahul Dravid, Virat Kohli, Baichung Bhutia just to quote some of the leading names in the country.
So one reckons, Gaurav Gill- a benchmark for most growing, rising talents in the firmament of motor-racing and rallying- will further prepare himself to garner greater glories in a career where he's already won 3 victories in the revered Asia Pacific Rally Championship. Driving with Team MRF-Skoda, Gaurav Gill first won the APRC in 2013, which would be followed by victories in 2016 and 2017.
Furthermore, in an interesting rallying career that's spanned a decade (whilst the motorsports career that's spanned two decades) , Gaurav Gill has also won the Indian National Rally Championship for a record 6 times, which is in addition to winning various domestic racing competitions.
But apart from Gaurav Gill, there have been as many as 18 other nominations for the prestigious Arjuna Award- in a way, the Academy Awards for sporting achievements in India– that include boxer Sania Lather, wrestler Pooja Dhanda and Indian cricketer, Ravindra Jadeja.
In addition to the above, NDTV elaborated more on the developing story and quoted:
The selection committee for the Sports Awards 2019 announced its recommended list of names for the honor this year and Gill's name has been added owing to his impressive run in rallying over the past years. The awards will be officially announced on September 25, 2019, and Gill is almost certain to bestowed with the honor. The award certainly comes as long due for the driver, while also helping create recognition for Indian motorsport.
On reckons, this meritorious feat by Gaurav Gill will go onto inspire several other rising names in the utterly competitive world of rallying, a sphere where the literally are no margins for error, drivers putting their lives on the line to compete in a fest of speed and daring.