Prime Minister Narendra Modi shocked the entire nation when he put a sudden ban on old currency notes of Rs 500 and Rs 1000 notes and ever since a lot of rumours, stories and statements have been stirred and covered by ANI. The news agency reports almost all the latest updates regarding the ban and also covers the reactions of people and after effects of the ban.
Recently they covered a story of a tea stall owner, who started accepting online payments because people were out of cash and there was no another option left. Hard cash crisis led the owner to start the online payment options and ANI agency tweeted the entire story.
They even interviewed a customer and took his statement regarding the situation.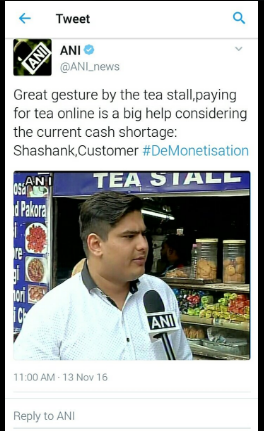 Well, most people were fooled as it was a really nice story. But twitter caught the culprit and it turned out that the customer they interviewed was actually ab ANI employee.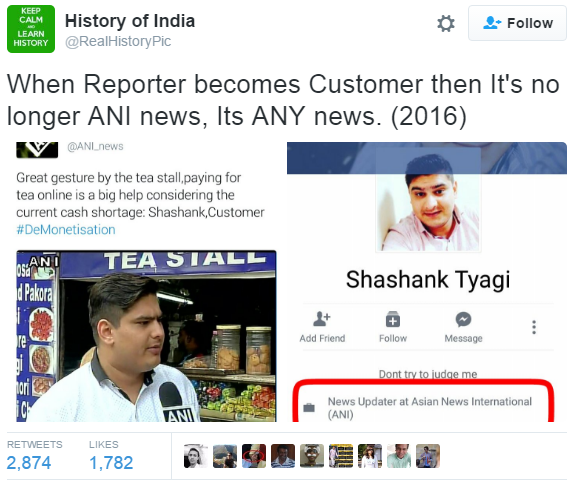 As soon as the news spread, ANI's twitter account posted an apology and called it an 'error'.
But Twitterati Were Not Ready To Let Them Go So Easily: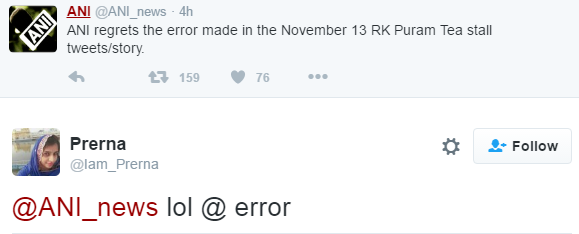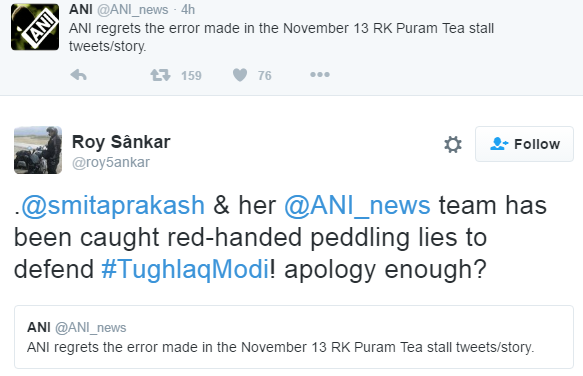 Follow us on Facebook, Twitter and Instagram for more updates. Don't forget to like and share. Do tell us your views in the comment box below.
15 November 2016
Avni S. Singh