Our houses are no less than a Doraemon's pocket where each and everything is beneficial and would definitely be more helpful than what it was actually designed to do. Now that being said, you might already know about what I'm going to discuss with you, which is, how to use your existing products in a different manner.
They would help you lead to a much simpler life which is full of your personal hacks to solve a problem. Below are 6 hacks that are definitely going to be beneficial for you, so go ahead and try them personally (after you finish reading this).
1. The clothespin and earphones
Use a clothespin to save yourself from the tangled earphones. They would save your time and electronics too.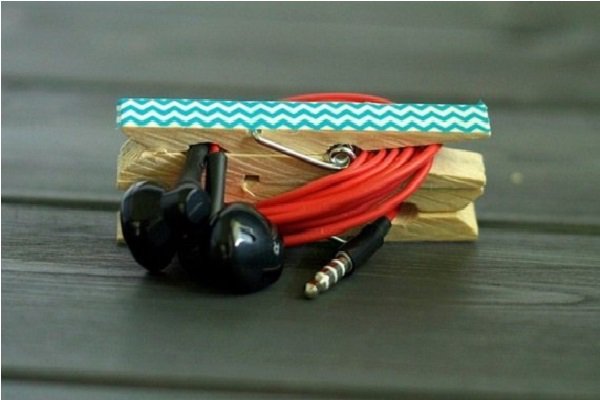 2. Jammed zips and candles
Whenever your zip gets jammed or is stuck somewhere, better try some wax candles for a much more free hand on them. This is an age old trick and it works every time.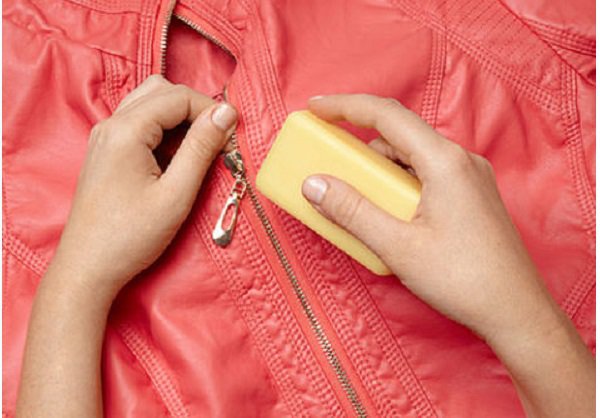 3. Post-it notes and dirty keyboards
Use post-it notes for cleaning dirty keyboards, as it reaches every nook and corner of a keyboard as well as cleans them perfectly.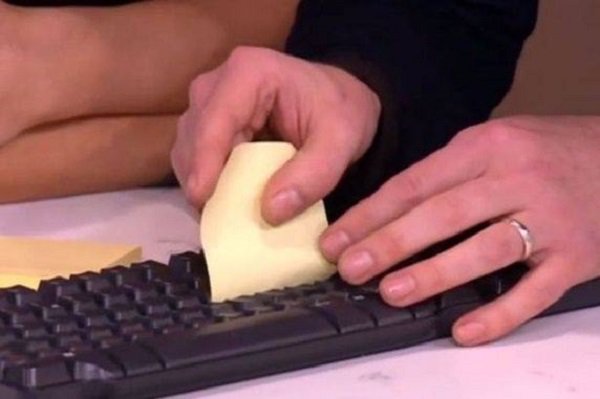 4. Coat rack and shoes
We all know the aftermath of rainy weather, all the mud that get inside your house with your shoes, potentially ruins your oh-so-clean floor. So in order to maintain cleanliness, try hanging shoes on coat hanger which are screwed below.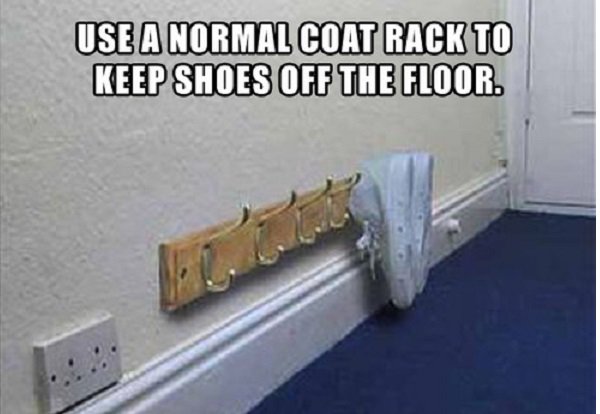 5. Vinegar and shower heads
In order to clean the residue from your shower heads, tie a bag of vinegar around the shower head and leave it overnight. It would result in a clean and shiny shower head without any efforts.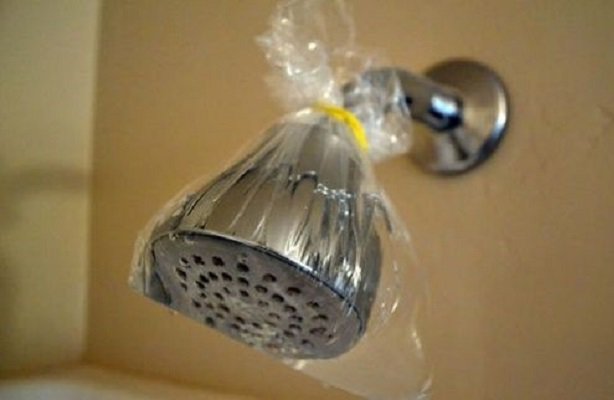 6. Clothespin and nails
The next time you've to hammer a nail into a wall, try holding the nail with the help of a clothespin. It would make your work easy without any problem.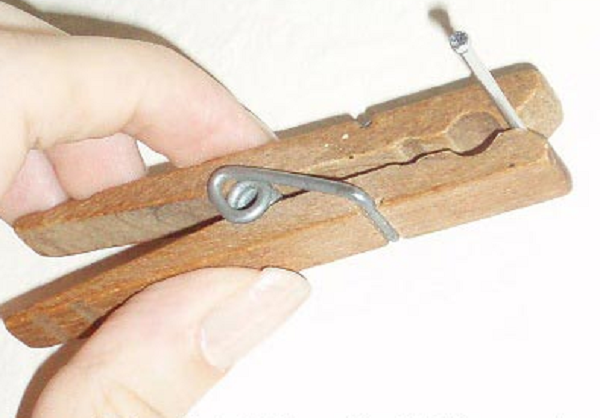 These are just 6 hacks that would help you in more than one ways. There are more to come, so watch out for more.
Follow us on Facebook, Twitter and Instagram for more updates. Don't forget to like and share. Do tell us your views in the comment box below.
7 October 2016
Jyotsna Amla