As Indians, we overtly love the champis. They've been a Sunday ritual for many of us when our Nani, Dadi or mom would forcefully give us a champi. What started as a dreading experience for a kid, soon turned into something that many of us find exciting. For many, it's now an escape from this grown-up life to just be back to our childhood days.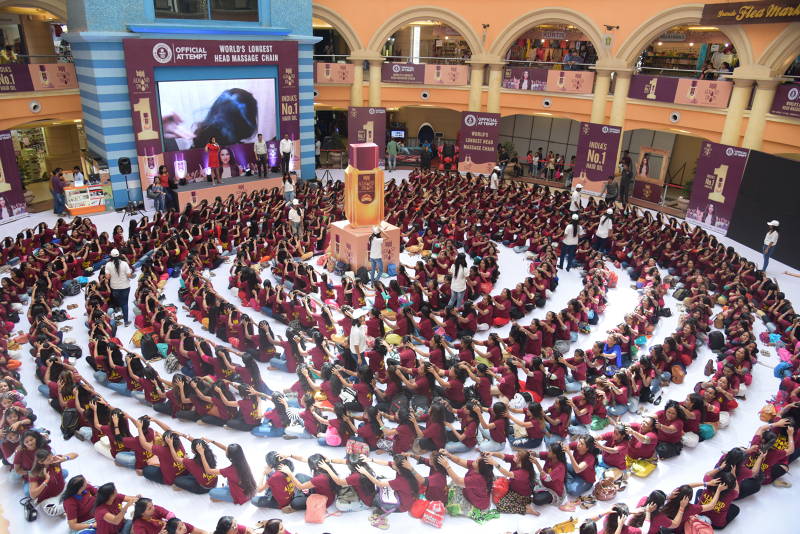 However, who would have thought that something this homely would someday be able to get a Guinness World Record? Yes, this time, a world record was made in the collective effort of 578 women who made the longest head massage chain.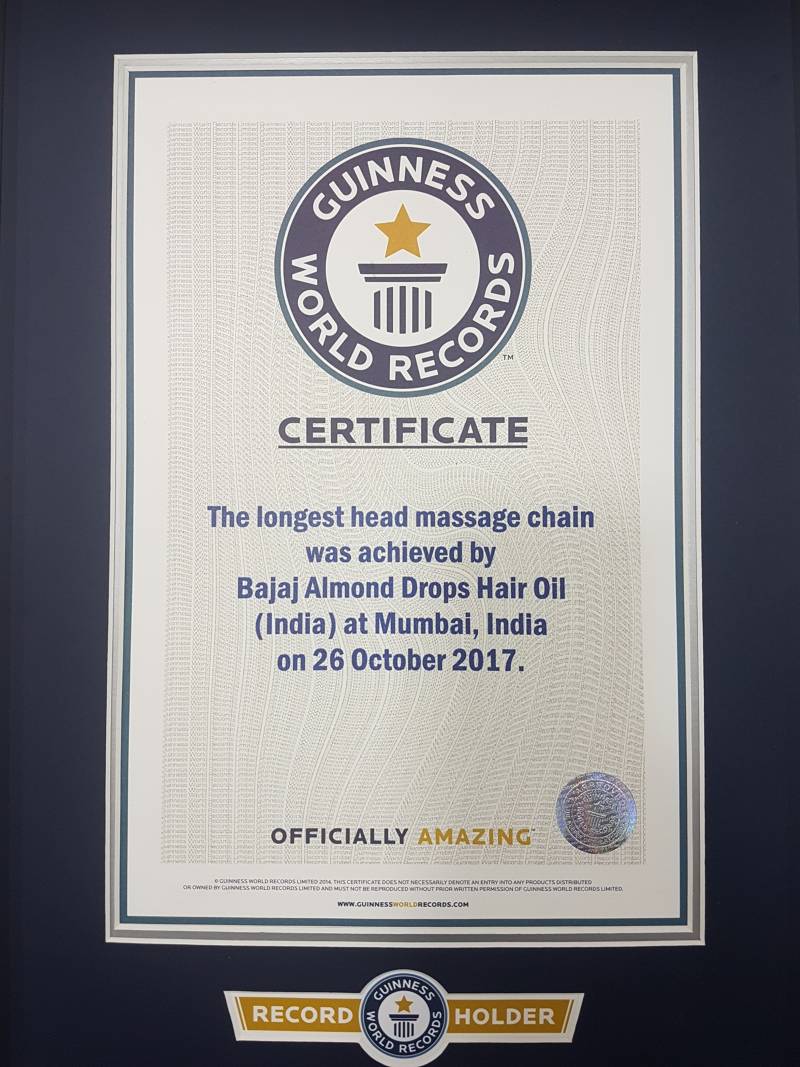 The event was hosted by Bajaj Almond Drops in Mumbai, where they set the stage for 578 women to come together and form the largest human head massage chain. With a backdrop of their popular commercial, starring Parineeti Chopra, "Kuch karein in balon ka kuch karein", every one present in the chain and in the audience looked thrilled to be there.
Check out the snippets from the event:
source: bajajalmonddrops
Watching all these participants and workers, one wonders what else we can create a Guinness World Record in? If you have an idea then come out and share it with us, plus, don't forget to make us a part of it.
Jyotsna Amla