5 Leadership Qualities Of Goddess Durga That Will Help You Become A Better Leader In Life.
Goddess Durga- The greatest goddess in Hindu Pantheon, who was created by embodying the energy of Lord Brahma, Vishnu And Shiva collectively. It is said that Goddess Durga is even supreme of all three of them. With 8 arms holding a special weapon in each one of them, three eyed face that appears to be purified by fire, a sweet smile on lips, wearing a red attire, and riding a lion, she resembles the perfect blend of "Shakti" and magnanimity.
It is said that when no deity or God could overcome the power of Buffalo monster " Mahi Sha Sur", everyone prayed to the goddess Parvati to save them after which Durga was created to kill Mahishasur and also to combat the evils and demonic forces that threaten peace, prosperity, and dharma of the good. Where mother Parvati is considered as the simple, sweet, protective and kind goddess, Durga is considered as a fierce goddess who never backs off from unleashing her anger against wrong.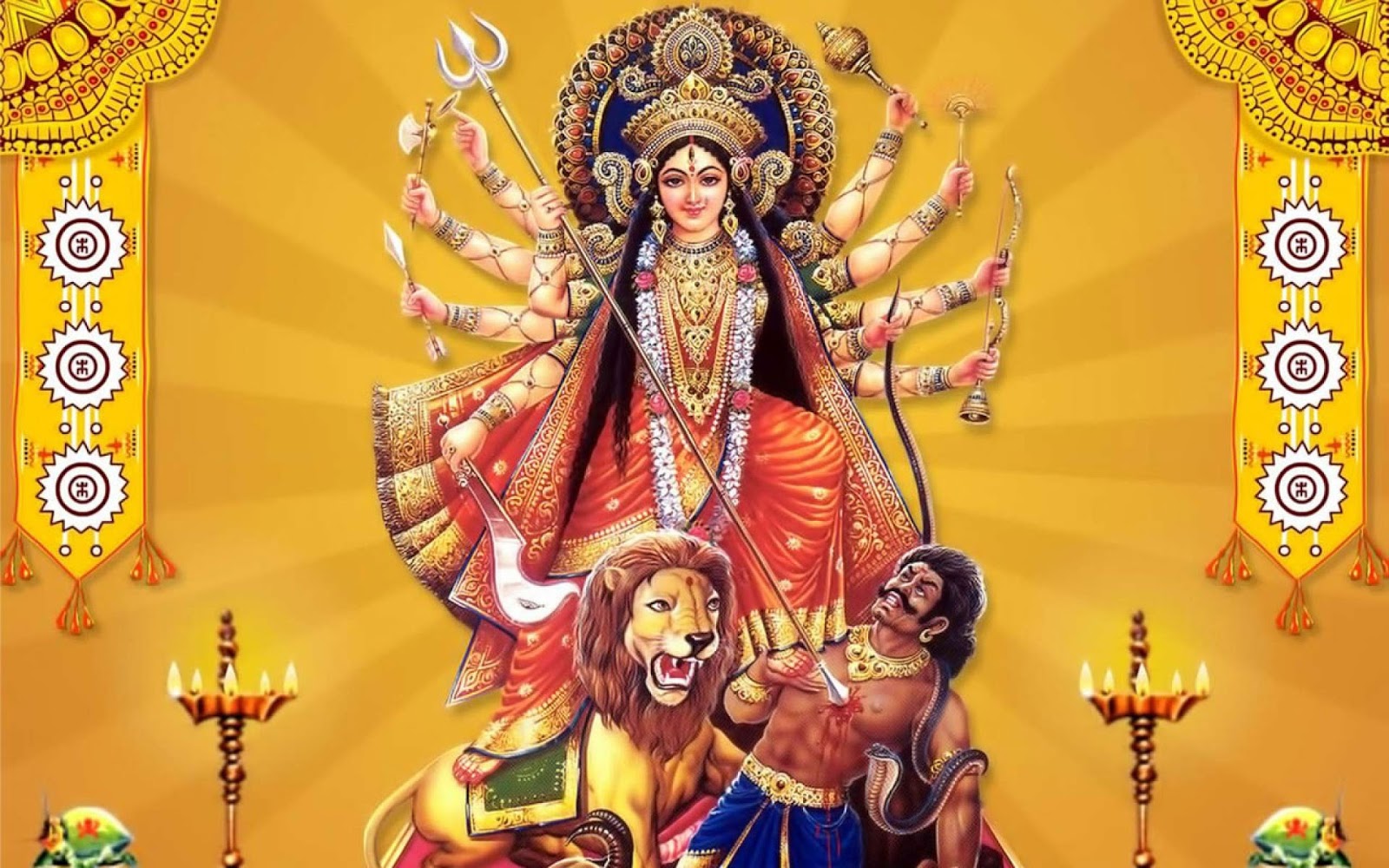 Goddess Durga is an idol who is worshipped for her justice and empowerment and liberation. She appears as an independent deity which makes her an inspiring icon. While many people bow down to her various spectacles, there are many qualities that Goddess Durga inhere that can help you become a great leader in life.
Here Are 5 Leadership Qualities You Can Learn From Goddess Durga To Lead A Better Life.
1. Keep Your Vision Clear And Be Focused.
The first thing that attracts anyone when you see an idol or statue of Goddess Durga is her enchanting smile. That smile shows that no matter how powerful or difficult a situation is you should always keep yourself calm and focused. The wide eyes of Durga depict the vision in life. You shall always have a watchful vision and know where do you want to reach.
2. You Have To Adapt Different Roles In Your Life.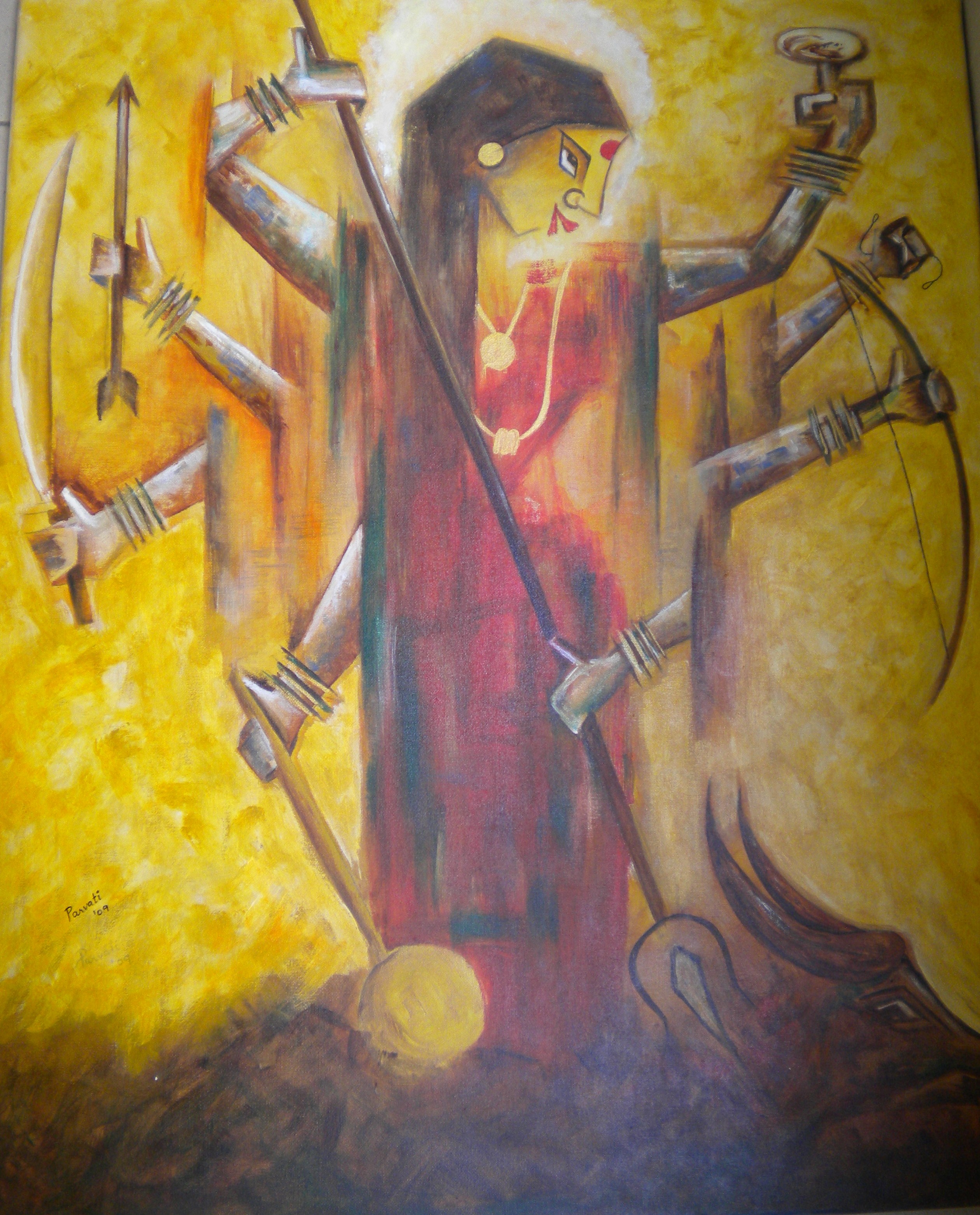 Although Goddess Durga is the greatest form of all but in Navratri, she appears in 9 different forms, Skanda Mata, Kushmanda, Shailaputri, Kaalratri, Brahmacharini, Chandraghanta, and Siddhidatri. The lesson is simple a leader should know when to don which attribute for a situation. You should be yourself but be ready to adapt new style, manner or stance as per the situations.
3. Learning Good Things From Others Is A Bliss.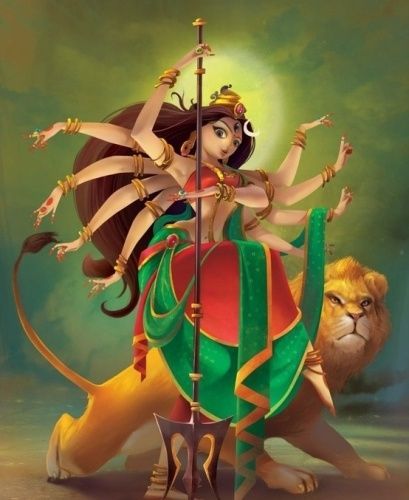 As the story suggests, Durga was created after collecting the power of Brahma, Vishnu, and Shiva to save the various worlds. The moral you can learn here is that a good leader is a person who knows the power of learning. If you can have an open mind in life and can have a learning attitude in life, you can overcome any difficulty in life.
4. Be Fearless And Strong.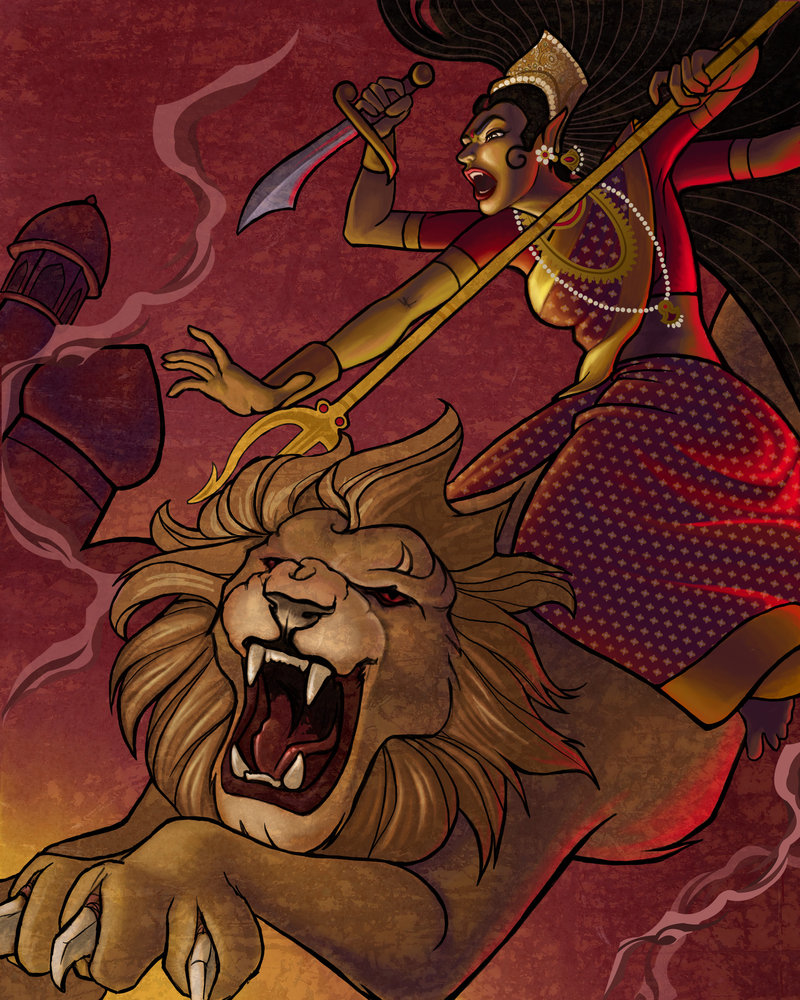 The whole existence of Goddess Durga is about realizing your power and overcoming your fears. The goddess possesses the unshakable inner strength. She is a warrior who rides on a lion which means if you are persistent you can tame any problem in your life. You just have to believe in yourself and eliminate the thought of giving up because success sometimes comes in long run.
5. Be A Multitasker
The 8 arms of Durga symbolizes multitasking. if you want to be a good leader you should know how to complete more than one work in the same time because it will not only save some hours or minutes but also keep your brain active. If you can master the art of multitasking, you will never be short of time and resources.
Goddess Durga has taught us that power is independent and one has to take responsibility for it. She is the sole goddess who isn't linked to any other, male or female deity. She has followers of her own and her inspiring life has given strength to millions. It doesn't matter if you are a follower of hers or not, if you could implement these lessons in your life, you will make a great leader.
17 August 2017
Avni S. Singh