The India the world admires for its cultural diversity and for being a hotbed of philosophical and religious revolution, is desperately looking for a breather. What is the India you most admire? The industrial highs of North, the culinary avalanche in the east and south, the traditional land of folksongs and literature covering an entire coastline or the divergent land peppered by fragrances, languages, spices and, music?
Chances are, the India we imagine today might actually be needing a breathing mask. And perhaps our illustrious cartoonists- with an extensive knowledge of coming hard at political cohorts need to imagine a drawing. A drawing where mother India is seen wearing a pollution mask.
Before doomsday strikes, we need a revolution in India, one that can attack escapists trying to move away from a centrifugal problem. And this is a problem that cannot be simply curbed like that. On the front of entrepreneurship and industrialisation where India is constantly pulling up some aces, when it comes to realistic issues like pollution- there's reason to believe that India is gasping for breath. It is simply breathless.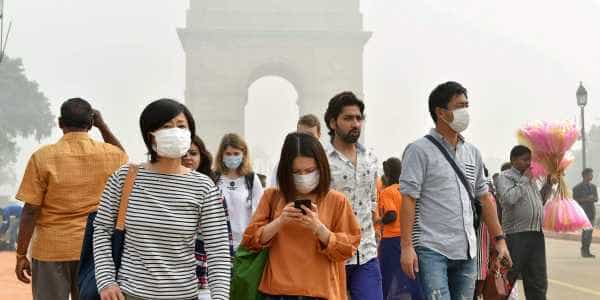 A recent news emanating from global press suggested that out of 20- 14 of the world's most polluted cities are in India. Surely, this will and should take away the focus on the new age mumbo jumbo surrounding infrastructural development and tech-related progress- if only for a few hours. Not that to the educated classes, this comes as a surprise. But a question needs to be put across firmly in face of the ruling establishment. Just what is it that it is doing or plans to do for the rising pollution across the country.
To have 2-3 cities, at the most, with its lungs clogged for free air- can be understood as a realistic concern and one that given the extensive budgets resting with a hugely weighty government resources can be monitored. But to have 14 out of 20 Indian cities being adjudged the world's most polluted- points to a huge anomaly in the system. It is something that neither looks pretty on the face of a republic admired for its warmth and cultural virtuosity, neither cuts a rosy picture at a time much of the world's attention is on India for being a land of constant technical amazement and developments. Gone are the days of an IT revolution.
Today, much of India is being constantly admired for inroads toward economic progress. At a time of such a rare high- the report card on pollution- proves a major dampener. No pun intended- but the nation wants to know what is the ruling government in lines with international authorities planning to introduce- seemingly as part of a stringent action plan to save India from a cesspool of major global disappointment. When tourism is prospering and more and more visitors from distinct lands are coming into the country of the great Mother Teresa and the father of non-violence- Gandhi- why is India sending back it's visitors with face masks and choked lungs?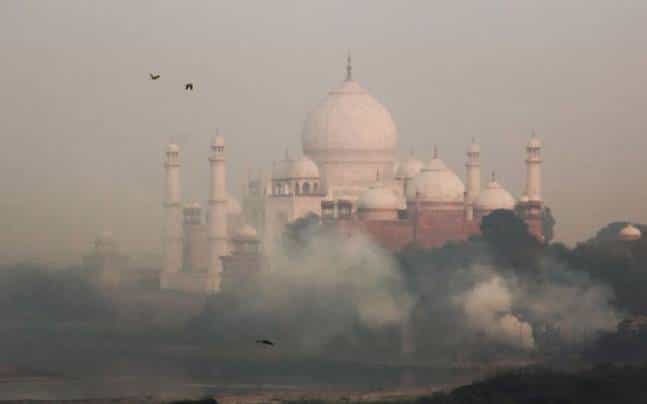 Are we waiting for Facebook or the likes to come up with a down-like button specifically for India, foe the country to be shamed? Here's the fact from the ground report. Back in 2015- 2.5 million people were reported dead on account of an ever-burgeoning pollution level, most of which at that time pointed to the usual miscreants- Delhi, Mumbai and Kolkata. Today, the number has increased multifold. The cities of Kanpur, Patiala, Jaipur, Srinagar, Gurugram, Muzzafarnagar, Jodhpur et cetera are joining the ranks. Imagine the travesty- from 194 countries in the world- most of the polluted cities belong to the world's largest democracy? One can't possibly see an irony here.
It is reported, in terms of the PM 10 levels, 13 cities in India are running the high risk of being absolutely abrasive to lungs- a vital organ of the human body. The other countries of the world include Mongolia and China, with many polluted cities. But globally, the rising rates of pollution point to a greater catastrophe in the making, with it being established that approximately 4 million of the 7 million premature deaths occur on account of ambient air pollution. Does anyone, anywhere have an idea as to how it all may be controlled?