For a change, here comes a piece of news that is not actually connected with the severe strikes and the widespread protests that have completely engulfed the national capital New Delhi, in India. In a city where it can clearly be seen, there's hardly been any dearth of drama where the last few days stand in particular, given the rise in violence surrounding the protests pertaining to the burning national issue- Citizenship Amendment Bill- it appears there's more drama.
Can things ever be quiet and silent in a city that, truth be told, could really do with some peace and an absolute absence of unrest? Well, it doesn't seem like.
At least 125 outlets that were selling beer and wine across different parts of the city have been shut by the local government. Now to some, this piece of news may come across a sort of a major spoiler just when the year ending period is fast approaching. Who wouldn't want a good party and then, can there be a party minus any liquor or alcohol in it?
But here's what exactly happened on December 19 in Delhi.
It appears that several departmental stores the city that were selling beer and wine and those sorts of drinks were shut down. But it is important to know why this decision was taken in the first place.
It appears that in lines with certain violations that were on the part of no fewer than 125 departmental stores that were selling alcohol, the authorities decided to shut them down.
At the present moment, it suffices to state that from the onset of Friday, December 20, at least 125 different outlets that have been selling beer and wine with violations will be shut down for the times to come.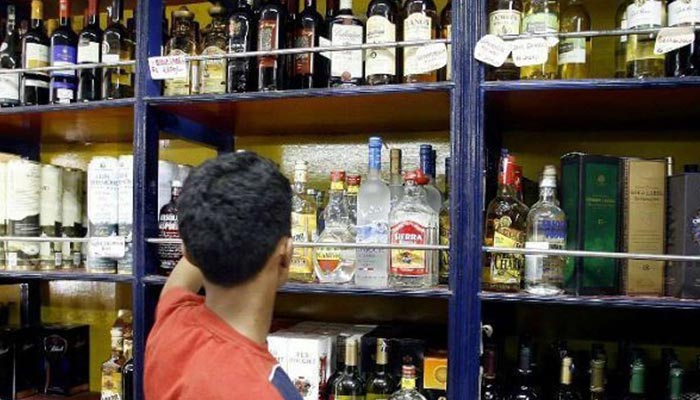 But that said, it is important to note what exactly where the violations and what had gone wrong?
The rules clearly dictate the requisite mode of operation. The rules desire the outlets to comply with the simple requirement that beer and wine can only be sold in only around 10 to 15 percent of the space in the departmental store. It is important that the departmental store uses the remainder of the space to sell groceries.
The same was confirmed by a government official but he didn't want to be named.
A noted news outlet carried some important information to the matter and shared the following:
During the inspection earlier, it was found that most of these departmental stores were using from 50-80 per cent of space to sell wine and beer, which is a clear violation of excise rules," the official said. "Also, several other irregularities were found at these outlets."
Later, Deputy Chief Minister Manish Sisodia said: "The Delhi government has decided to close 125 liquor shops (departmental stores) in Delhi. These shops were running under Licence-12. In the recent days, there were several irregularities found at these shops during surprise inspection."
That said, it was also known that the excise department will be issuing orders to each of the 125 department stores that are noted to have violated the norms.