New Delhi: India's first 'Harlequin' baby born with no external skin died after struggling for her life for two days.
This rare condition, known as Harlequin Ichthyosis, is classified as the severe genetic disorder which deforms the skin into armor-like layers.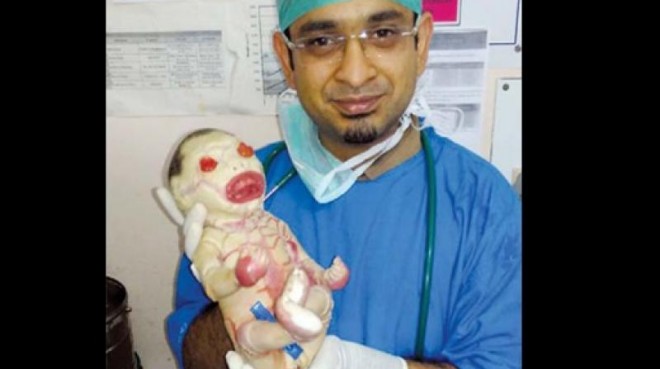 The baby's body was covered with plates of cracked, hardened skin and her internal organs visible. She was born without ears, no eyes and just a hole in the place of nose.
The Harlequin baby was born to a poor family in Maharashtra at the private run Lata Mangeshkar Medical College. The 23-year old mother was not a regular visitor at the child thus the disease cannot be detected earlier in the sonography and ultrasound.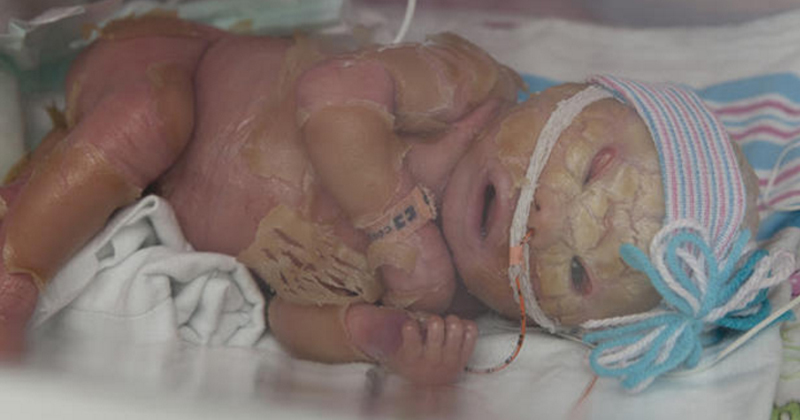 The baby was in the Neontal Intensive Care Unit (NICU) and doctors in the hospital were using petroleum jelly and coconut oil to moisturize her skin. She was put on ventilator on Monday morning after breathing problem.
Harlequin ichthyosis affects 1 in 300,000 births.
Medical science has no cure to this disease and the person born with this disorder requires constant care to protect the skin throughout life.
Since 1750, there have been only a dozen recorded births in the medical history.
The longest surviving case of such birth is from Pakistan where an infant was horn with this disease in 1984 and lived till 2008. The last case of Harlequin birth was reported in 1994 in USA.
Follow us on Facebook, Twitter and Instagram for more updates. Don't forget to like and share. Do tell us your views in the comment box below.
15 June 2016
Rumani