Fellows,
So
– You have a new idea and you are not sure.
– And you want to ideat more.
– You want the creative juices to flow more frequently.
– You want to crack the innovation code.
– Gaming the uncertain zone is in your wishlist.
Here is the recipe- A 'What if' statement is the easiest and best thing when it comes to generating new ideas. A 'What if' statement on a daily basis, maybe a couple of them per week, can change our whole mindset.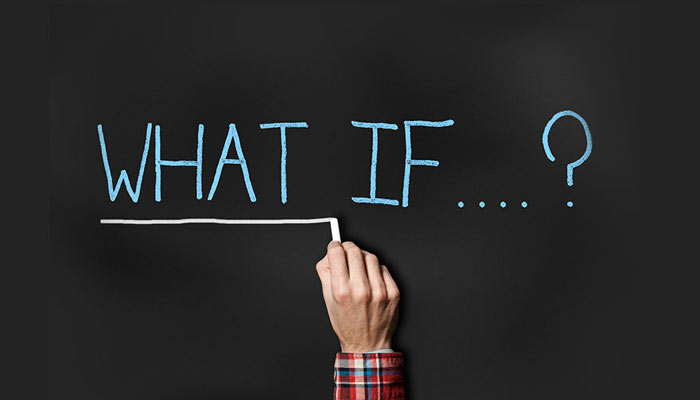 What if man conquers death?
What if the pandemic alters human immunity for forever?
What if the space conquest solves all of humanity's energy problems?
What if you are not bothered by your past failures and your determination to make a dent in the universe takes centerstage?
What if you start viewing the world not from a barrier mindset but with a bridge framework?
What if you change the scarce mentality into what is called an abundance perspective?
What if you reject the petty thinking for what is known as a scale-up approach?
What if you can strike a balance between your vision and mission goals?
What if your fight and flight modes synchronize?
The whole point, friends, is to think in terms of possibilities. Cuz that's how the magic happens. Imagination is a gift. Don't let it rust. Try applying a 'What if' in any area that intrigues you. You will be surprised at your own abilities.
~Ajay Rathee