Are we really driven or do we just flip through the days? Do we look forward to the day or are we just passive? Great accomplishments happen via great enthusiasm. We are here not just to kill the time. We have to make this moment, this hour, this day count. You never change your life until you step out of your comfort zone; change begins at the end of your comfort zone. Changing your outside world cannot make you happy if you are an unhappy person. The real personal change can only happen from the inside out. If you first create the change within yourself, you can turn your life around. When things do not go your way, remember that every challenge, every adversity contains within it the seeds of opportunity and growth. The one who falls and gets up is stronger than the one who never tried. Do not fear failure but rather fear not trying.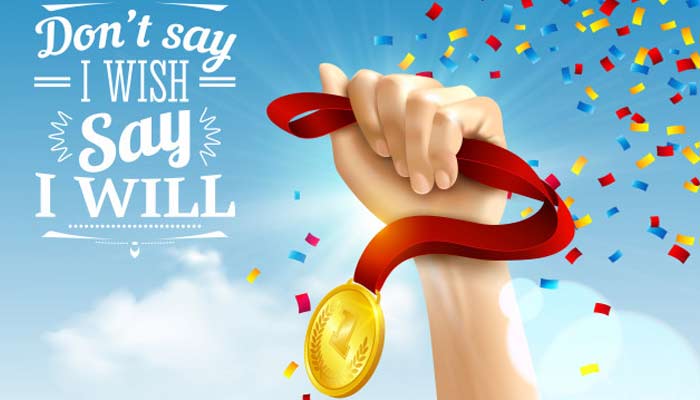 Also Read: Love: The Concept, The Urge And The belief
So when does the real spur happen? When our personal, professional, and social goals are in sync and clearly defined. List making, jotting down, visualizations come in handy but the real deal is intent. We are as close to achieving our goals as stronger our intent behind them is. Life is about accepting the challenges along the way, choosing to keep moving forward, and savoring the journey. And the critical thing is not the lack of time, it's the lack of direction. We all are given twenty-four days. Time is an equal opportunity employer. Each human being has exactly the same number of hours and minutes every day. Rich people can't buy more hours. Scientists can't invent new minutes. And you can't save time to spend it on another day. Time is amazingly fair and forgiving. No matter how much time you've wasted in the past, you still have an entire tomorrow. Don't wait for the right moment to start, start and make each moment right.
If you have a strong purpose in life, you don't have to be pushed. Your passion will drive you there. Whatever the mind can conceive and believe, it can achieve. Sometimes the greatest thing to come out of all your hard work isn't what you get for it, but what you become for it. Shake things up today, shape your tomorrow doing it relentlessly! If you don't give up on something you truly believe in, you will find a way.
You are unique. You have different talents and abilities. You don't have to always follow in the footsteps of others. And most importantly, you should always remind yourself that you don't have to do what everyone else is doing and have a responsibility to develop the talents you have been given. The surest way to make your dreams come true is to live them. Renew, release, let go. Yesterday's gone. There's nothing you can do to bring it back. You can't "should've" done something. You can only DO something. Renew yourself. Release that attachment. Today is a new day.
Do not stop thinking of life as an adventure. You have no security unless you can live bravely, excitingly, imaginatively; unless you can choose a challenge instead of competence. How would your life be different if you walked away from gossip and verbal defamation? Let today be the day. Speak only the good you know of other people and encourage others to do the same.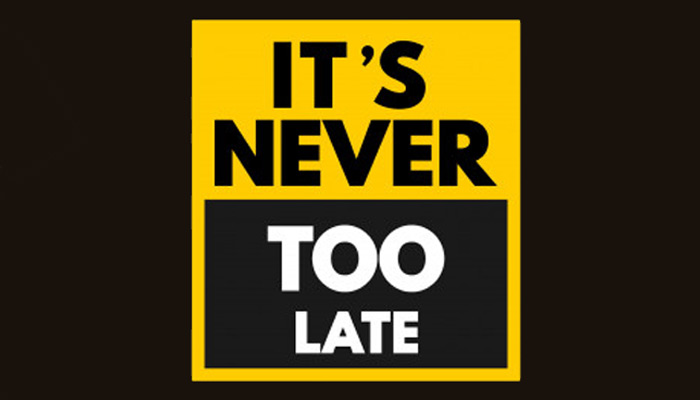 It's never too late to change your life for the better. You don't have to take huge steps to change your life. Making even the smallest changes to your daily routine can make a big difference to your life. What's done is done. What's gone is gone. One of life's lessons is always moving on. It's okay to look back to see how far you've come but keep moving forward. We all make mistakes, have struggles, and even regret things in our past. But you are not your mistakes, you are not your struggles, and you are here NOW with the power to shape your day and your future.
Do not let the memories of your past limit the potential of your future. There are no limits to what you can achieve on your journey through life, except in your mind. If you are improvement-driven, if you are totally focused on the things that matter to you; you will have no time to criticize others.  Surround yourself with people who believe in your dreams, encourage your ideas, support your ambitions, and bring out the best in you. 
And there are times life knocks you on your ass. But being hackled back is not the option. Get up. Get on with it. Life is not about being free from problems, it's the ability to deal with them. Do what you love, love what you do, and with all your heart give yourself to it. Once you realize you deserve a bright future, letting go of your dark past is the best choice you will ever make. Change the way you look at things and the things you look at change.
It doesn't matter what you did or where you were, it matters where you are and what you're doing. Get out there! Sing the song in your heart and never let anyone shut you up. Remember to look up at the stars and not down at your feet. Try to make sense of what you see and wonder about what makes the universe exist. Be curious. And however difficult life may seem, there is always something you can do and succeed at. It matters that you don't just give up.
Also Read: Revolution: A Shift In The Thinking Towards Life
Once we are mindful and driven, resourcefulness happens. One thing leads to another and it becomes a chain. Daily tasks are secondary and the motive behind them is the primary force. Once our big picture is clear, the human mind then is capable of putting together the pieces towards the ultimate milestone. But our milestones differ from person to person. And that's where the whole idea of a company, a coming together of different minds comes into play. It provides us with the means to accomplish things collectively as well as individually. The real trick then is to synergize this twin paradigm. And remember you were put on this earth to achieve your greatest self, to live out your purpose, and to do it courageously.
~Ajay Rathee