No great thing ever comes to an end. Is that right, Kimi Raikkonen? "Bwoah, I mean for me it makes no difference."
These may well be the words of Formula 1's Iceman if you were to ask him about the end of his successful albeit sad journey in the sport.
Successful for he leaves obviously as a world champion, even though as a former world champion who attained ecstasy in 2007.
And sad because despite all the skill, raw speed, immense will power and great race awareness, Kimi Matias Raikkonen leaves the top flight of single-seater racing with agony.
How's that?
That despite a 19-year-long stay in the sport, all he has is a single world title.
To the naysayers, it's uninteresting, dull, even pitiable that the man who epitomized the "Finnish Sisu," collected just a single title.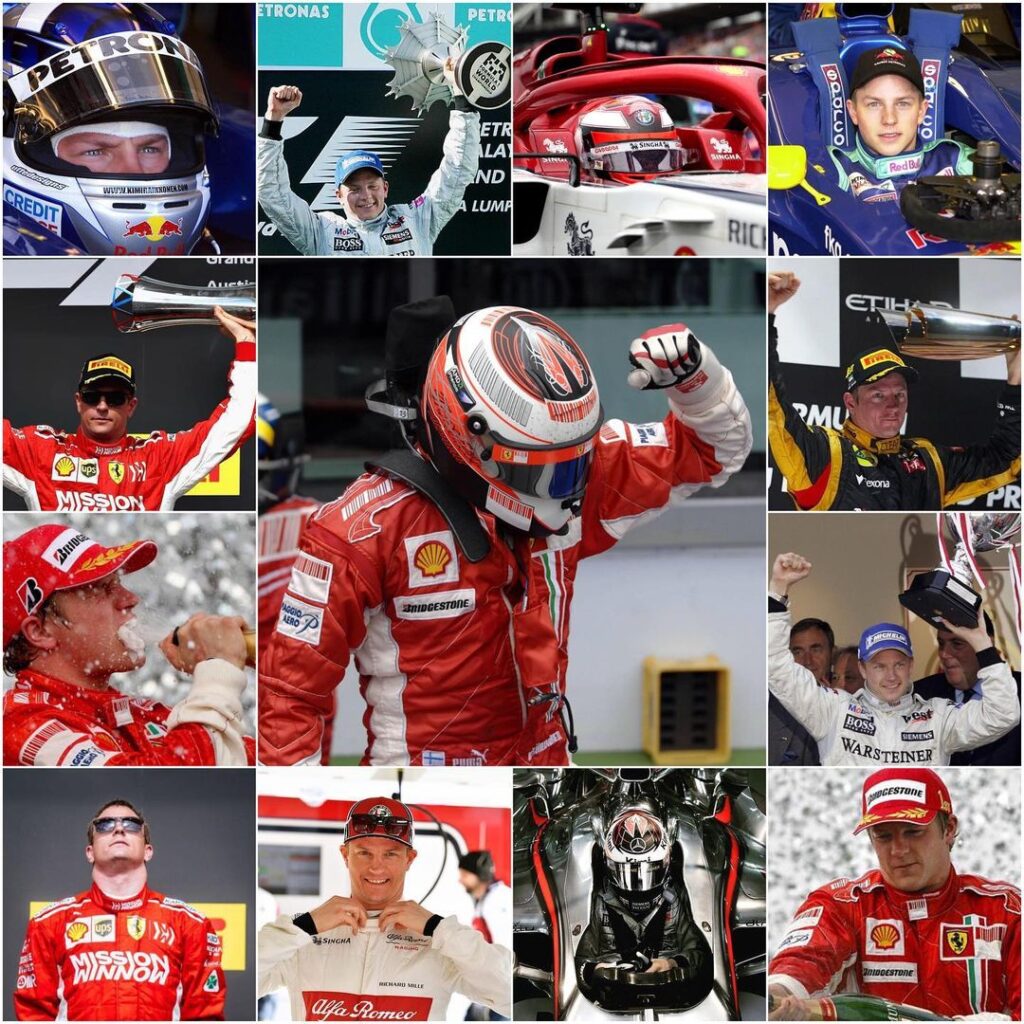 To the believers and purists, however, who are aware that Kimi Raikkonen raced in multiple eras, oscillating often with the V10s and the V8s, not to mention amid the changing vagaries of time- the Finn brought an element of subliminal thrill to Formula 1.
He was more electro beats-meets-flowing jazz, not heavy metal!
In a time siding with acquired fan-bases and clickbait content, he was organic growth…if that makes any sense.
In an age of PR-regimented responses, mechanical, orchestrated answers, too gaudy and cheesy at times for even the more tolerant ones, he was a one-liner, specifying the triumph of the no bull-shit attitude.
One who succeeded in a sport whilst having a true racer's attidue.
In this age of instant gratification and over reliance on DRS zones, an era where technology is doing a foreplay with Formula 1 cars having seduced them completely whilst overshadowing the role of a driver's rigor and effort, Kimi was a throwback to an era where F1 was about pure racing.
Little wonder than that this James Hunt fan actually chose to wear a Hunt helmet whilst racing in Monaco, 2012.
Thus far, the only driver to win a Grand Prix at Japan from seventeenth on the grid as also the only one to walk away quietly disdainful to his yacht- not to the paddock or the team garage- at having crashed in a McLaren.
Kimi's attitude was that he didn't really have an attitude. Where most people found and still do- humor and happiness- are for him simple, straight line responses to boring rhetorical questions.
In some weirdly philosophical way, he did tell us all that there's a life beyond racing and whilst on the track it has to obviously be only about the racing.
That's where the "For What" like lines were muttered in sheer frustration at the back of a penalty earned at Austria for a pit entry fiasco. That's where "For me, it's a hobby," like confessions made on live Netflix camera came from.
Not a guy who tried to please anyone, someone who's maintained, in all these nineteen years of racing that it was racing and racing alone that excited him, we understand now as the great of the grid departs that he wasn't really bluffing.
Look at his exploits:
Becoming an F1 driver at the back of just 23-races, something hitherto never seen or achieved by anyone up until Espoo's greatest export to F1 racing came along in 2001.
Going onto become the most experienced driver in F1 history, having no fewer than 344 race entries!
Earning points in his first ever F1 race 2002 Australia. Winning a Grand Prix upon his F1 return (with Lotus, 2012, Abu Dhabi), after a two-year hiatus from the sport. Clinching a world title in his maiden season with Ferrari. Standing fourth on the grid in an Alfa Romeo at Interlagos whilst piloting among the slowest cars in the 2019 season.
Look at the rivals he's had:
When a Massa or Button praise you, it's fine you take it. Sweet racers. But when someone like Schumacher admits, "this boy is something," you know you are different.
Not that Kimi cared all too much for racing was what mattered greatly and always to him, but when he stood up to Alonso and Michael Schumacher in his McLaren years, 2002 to 2006, the world knew instantly that Mr. Peter Sauber had done the right thing by hiring a rookie in the highest-annals of motor-sport racing.
Except that it also knew quite well by then that those who'd lamented Kimi being inducted so young into F1 had to now eat their words.
Raikkonen, in all that he did, whether the absurd like funnily cancelling his 300th GP celebrations at Monaco, or remorselessly shutting down journalists who were perhaps unaware of his laconic nature was from the beginning until the end, the man who's lived for the thrills of the sport.
Lived for the passion of going fast in a car.
Searched for the ecstasy in competing and the sublime pleasure that tackling the best on the grid can offer.
Even when he was booed, something that had never happened prior to the 2018 Silverstone battle with Hamilton where out of an opening lap fault of the-then Ferrari driver, Kimi came back on the podium having lost out considerable time owing to a 10-second time penalty.
Also Read: Recollecting 7 Classic Kimi Raikkonen Moments
Yet, it was Hamilton and Hamilton alone who was cheered; the quiet Kimi moved on.
At a time where Hamilton, then-a five-time world champion already openly accused Ferrari of engaging in deliberate antics to cause Mercedes some damage Kimi maintained graceful silence instead of reacting wildly with foolish rebuttals.
Didn't make Hamilton cheap, only made Kimi Raikkonen graceful and calm.
More importantly, at a time where he had all the power and right, above anyting to lodge a serious protest to Vasseur for aligning him with a car that seemed, 2020 onwards, incapable of defeating a roadcar, forget tackling another F1 machine, Raikkonen opted for silence and focused on extracting the most from a recalcitrant four-wheeler.
The greats don't crib- they glitter in gloom.
As did Raikkonen who mentored Antonio and often reached out to Leclerc for he knew what it feels at having lost a father. Moreover, even on his comeback to Lotus, the Finn went away without making a huge scene despite not having been paid for his 2012 and 2013 seasons, the salary coming finally in December 2014.
But to get a sense of what Kimi Raikkonen was and will always mean for Formula 1 is to delve deep into the mind of a staid warrior, who epitomized the desire for a great battle but minus the emotional quips, shenanigans or drama.
To win a race upon one's comeback is a special feat, more so when you keep a Ferrari powered by Alonso and a Red Bull charged by Vettel at bay.
Yet, when asked by DC (Coulthard) about what his emotions were at this time, Kimi simply said, "Not too much really."
When in 2017, he bagged his first-ever Ferrari pole in his second innings at Maranello, instead of shouting and going wild, Kimi kept his cool and appeared quiet and sane at the famous Monaco principality.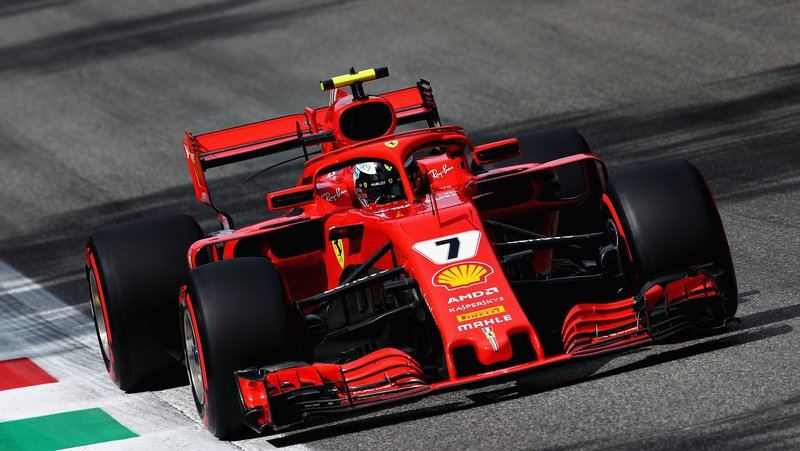 The greater his accomplishments, the quieter he'd become
Though having said that entire episode, nothing would be quite befitting to capture the Iceman enigma other than recollecting his Monza heroics of 2018.
At the Cathedral of Speed, the homeland of Ferrari's Tifosi, where even Lewis, Bottas and Vettel faltered, out came Kimi Raikkonen delivering a belter of a lap time in qualifying- a 1:19:119 and just when the crowd went wild in roaring applause of the Iceman, the team congratulating their hero over the team radio, all that he said in response was this-
"Okay, thank you!"
One doesn't quite know whether Kimi would even get worried, at all, if it so happened that he's driving on the French Riviera and the brakes of his car failed.
Perhaps the Iceman would simply jump out instead of crying helplessly, right?
But keeping conjecture aside, what we are going to miss most about a true titan of the sport is the fact that Raikkonen was an original character, much like a Ricciardo in an age siding with gimmickry and posturing.
Ask a dumb question- you'll likely get a straightforward slap on the face response.
Don't ask him much, test him on his awareness of the car's plusses and faults- and you'll be silently liked.
What can we say o dear Iceman besides leaving you alone, for you've always known what you're doing and maybe what you're doing is just fine even if it means walking far away from us leaving the sport behind.