Apart from having very vibrant democracies and expressive communities (residing in the democracies) that boast of a certain distinctness with regards to festivities, customs and that special, almost pious love for the motherland, there's another uncanny similarity that binds India and South Africa, if you were to think of it!
Truth be told, both economies, consisting of divergent regions that speak multiple languages (and have varying customs), India and South Africa's logistics sectors mirror a bit of a similarity.
In fact, it's a bit ironical to think of just how similar are India and South Africa's economies with regards to a sector that doesn't find a specific or standalone (or individual) representation in the economy.
So how is that?
Isn't it rather fascinating that while both countries are so dependent on the prowess of the logistics trade sector, neither South Africa nor India has such a thing as the logistics sector, just as there's a Ministry of Shipping, besides other facets like- a Ministry of Information and Broadcasting, Ministry of Mines?
Ever thought about that?
Regardless, here's how South Africa and India are going to co-operate closer than ever specifically where it comes to the trading and business, and basically increasing the scope of trade between their growing or emerging economies.
Under a specially created platform that goes by the name of the World Logistics Passport, created just a few hours back, countries like Indonesia, South Africa and India are now considered under the same group!
This grouping of two exceedingly similar and growing economies has at its heart the key objective of facilitating rapid movement of goods and product between the key ports of these said economies.
While facilitating quick movement of goods is a big positive for any logistics trade business anywhere on the face of the earth, where it comes to the World Logistics Passport, there are several key measures being taken that will ensure fast-tracking of goods' movement between South Africa and India.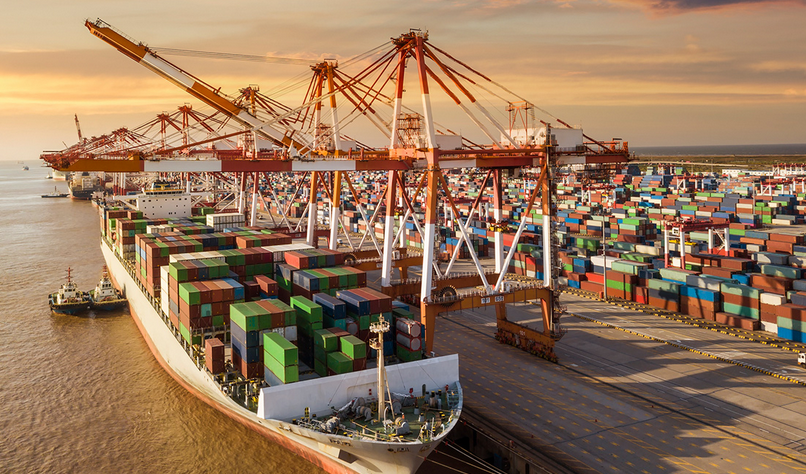 Take a look at the following, for instance, to understand how along with Indonesia, South Africa and India will now come in closer trade contact with one another than before:
Sincere reduction of administrative costs
Advancing of cargo information
Facilitating smooth movement between international ports
The two countries have closely communicated with each other, especially in the post-Apartheid period, for a lot many import and export-related activities, wherein a large chunk of regular business made India, in the recent times, the fifth largest export destination from a South African perspective.
On the other hand, several Indian companies are already present in the famed Rainbow Nation carrying forward divergent business interests related to the fields of Insurance, Pharmaceuticals, Infrastructure, Automobiles, IT Consultancy among the prominent spheres of business.
What many don't perhaps recollect and treat in a rather unsung manner is just how close are South Africa and India where it comes to mere volumes of trade. So now how is that, you might ask?
According to a Govt. of India website, India's exports to the land of the Proteas has witnessed a three-fold increase in the past decade. In fact, in 2017, a visit by a close Indian Govt. delegation to South Africa clearly highlighted the fact that up until 2024, the idea of India doing trade with South Africa would be to double the current trade volumes.
What mustn't be ignored is that South Africa is India's largest and most important trading partner in the entirety of Sub-Saharan Africa and the region India most economically engages with in the continent following Nigeria!
And now with the World Logistics Passport determined to further fuel this evolved relationship, it appears that the two tireless economies are bound to interact even closer than before!
Also Read: A Major Update For South Africa Regarding The COVID 19 Vaccine!
A prominent Indian newspaper The Hindu noted the following opportunities, in regards to the WLP:
As a trade enhancing policy initiative, the WLP is closely aligned with the strategy for India@75 in its aims to boost national competitiveness, increase the efficiency of India's logistics sector and build tighter economic integration with emerging economies in South and South East Asia, the grouping said in a release.
WLP now counts Mumbai International Airport, Nhava Sheva International Container Terminal, and Emirates SkyCargo in India as partners, it added.