For the past few years, women's power has been up on the rise, women are coming on the forefront and telling their stories and making multi-million dollar business, and helping their society, simultaneously. Though there are many people, unfortunately existing even today, who discriminate between men and women, and also disregarding their success in several fields of life. But, there are few stories and people that just can't be stopped and one of those is Kalpana Saroj. She is one of the most influential and inspiring entrepreneurs in the country today and runs a successful business worth 750 crores. Her story has inspired many to fight through the obstacles and achieve their dreams.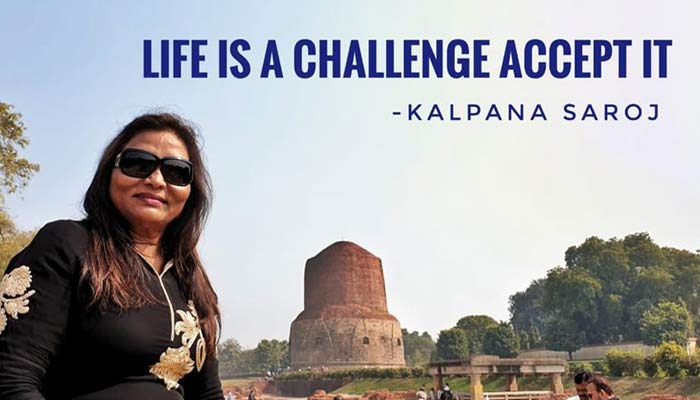 Early Life Of Kalpana Saroj
In the year 1961, Kalpana Saroj was born to a Marathi Buddhist family in Roperkheda Village in Maharashtra. Being the eldest, Saroj had two younger brothers and belonged to a very orthodox family tied with societal pressure and limited exposure. She was married at the age of just 12 years and left to live with her husband in the slums of Mumbai. However, she was constantly going through physical abuse by her husband's family members.
She left her husband after being rescued by her father which led to her being ostracized by society. Fearing the pressure and shame, she attempted suicide but fortunately was saved. At the age of 16, she left with her uncle to Mumbai again and worked in a garment factory. She took a loan from the government and started her tailoring business and eventually a furniture store of her own.
Becoming A Successful Entrepreneur
Experiencing personal struggles and entrepreneurial skills at a very young age, her path to success was quite firmly ensured.
She started KS Film Production and produced her first movie, Khaialnji. After that, she built quite a successful real estate business and then was known for her skills and contacts in the entrepreneurship world. She was in Kamani Tubes when it went into liquidation in 2001 and she took over the company becoming the Chief Executive Officer, she positively restructured the company and bought it back to profit.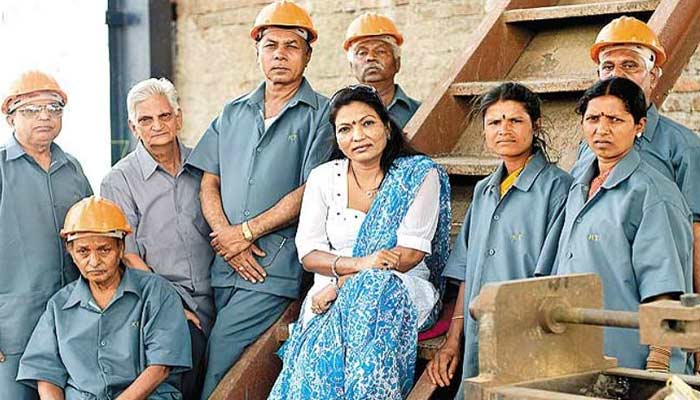 Awards And Recognitions
In 2013, Kalpana Saroj was awarded the Padma Shri for Trade and Industry because of her remarkable work with Kamani Tubes and others too. She is often described as the original Slumdog Millionaire who has climbed her way to the top with sweat and hard work.
The Government of India later appointed her to the Board of Directors for Bharati Mahila Bank, a bank which specifically caters to women. She is also serving in the Board of Governors in Indian Institute of Management Bangalore, which is a highly reputed management institute in India.
Personal Life
She is a Buddhist and follows the principles of Dr. B. R. Ambedkar. She had a son and a daughter with Samir Saroj, who died in 1989, whose Steel Manufacturing business was inherited by herself. Currently, she is married to Shubhkaran.
She has also conducted a few successful TED talks decoding her life and business ventures, as well as her journey in the entrepreneurial world. Today, Kalpana Saroj's company is nearly worth 750 crores.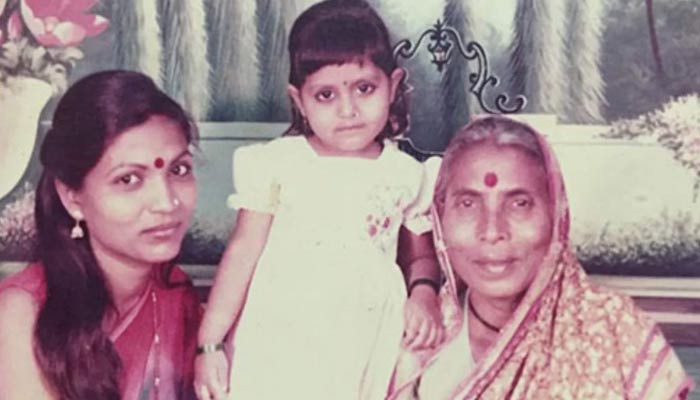 This was a brief look at the life of Kalpana Saroj, an inspiring figure for women and for every entrepreneur out there who has fought against all odds to achieve their dreams and bring in a positive change.
Also Read: In 1947, This 19-Year-Old Civilian Took 14 Bullets To Save Kashmir
There have been several moments in her life, where other people would have quit, but she was determined for a positive future and to fulfil her dream life. She overcame her fears and problems, strived back hard at them and eventually won the race of life. There is never anything less to learn from her.