It is a country, which was once ruled by a mad queen. It is also a country that, to this day, blossoms with one of the most scintillating variety of flora and fauna. And apart from being a paradise for lovers of wildlife, it also happens to be the world's fourth largest island. And although, it took humans no fewer than 300,000 years to discover the country, taking one close look today will reveal you the extent to which Madagascar is suffering. Long cherished for being home to countless species of lemurs and chameleons, Madagascar is now making caustic news for concerns that can no longer be ignored or simply shoved under the carpet.
So all of this brings us to a pertinent question.
What's ailing Madagascar and to what extent is the severity of its struggles?
Apparently, what's hurting the African country- which exists for real and not some Disney movie plot- is that the day is not far where a majority of its population would near severe starvation.
Truth be told, when your parents yell at you for having wasted food and having left much of it utterly unattended on the plate- think for a second about the precious value it holds for the countless lives who are going without any in a place far away from your comfortable living space!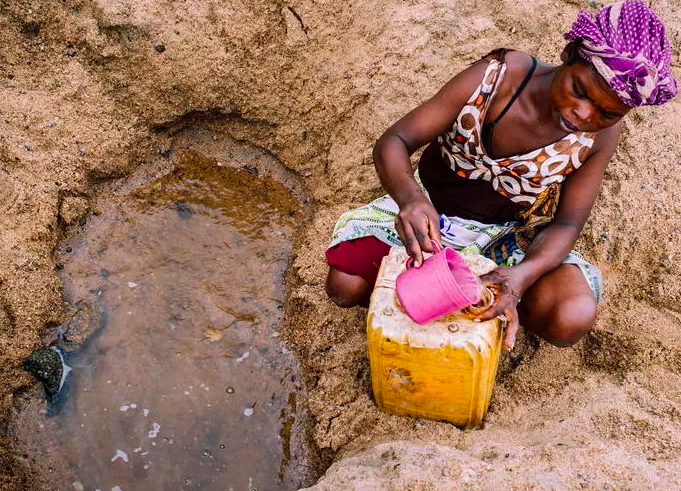 And here is what is rather shocking and filled with pain when it concerns Madagascar.
According to official numbers provided by the United Nations (UN), there are as as 400,000 in Madagascar that are nearing starvation. Want more tragedy? There already are tens of hundreds who have passed away due to hunger.
Surely, the following piece of information may put the missing piece of Jigsaw into the puzzle that is Madagascar:
It does happen to be among the poorest countries ever on the face of the earth!
The above told, France 24 television network published some gruesome details about just how painful it is to be in Madgascar at this point in time:
Hundreds of adults and children were "wasted," and hundreds of kids were skin and bones and receiving nutritional support, she said.
In 28 years working for WFP on four continents, Castro said she had "never seen anything this bad" except in 1998 in Bahr el-Gazal in what is now South Sudan.
The U.N. and Madagascar's government are launching an appeal for about $155 million in a few days to provide life-saving food and prevent a major famine, she said. Thousands of people have left their homes in rural areas and moved to more urban environments in search of food, she added.
That there are countless families that have been eating raw red cactuses, locusts and wild leaves explains the ignominy of suffering which confronts a land so eternally blessed with beauty but so barrenly devoid of any meaningful food!
Also Read: Ramaphosa Shares His Version On South Africa's Unemployment Problem!
Think for a second about the burst of frustration that hits you up when your favorite pizza place does not deliver what you ask for or when you are not able to dine out at your cherished family restaurant. And then think of what countless sufferers are missing out on in Madagascar and for months together!
M for misery, M for Madagascar!