Germany is not called Europe's strongman for nothing; as a matter of fact, the intra-EU trade accounts for 59 % of Germany exports. Despite grappling with sluggish growth and what can only be called hugely uncertain times with the new wave of COVID-19 cases bringing about new concerns, and newly constituted restrictions (amid the lockdown), Germany, the economy continues to persist. But is has found in its path a new concern, which is precisely why Germany and Taiwan are talking more today than usual.
As a matter of fact, Germany and Taiwan are tied by academic, cultural and scientific relations and that unwavering verve of growing economic relations with the German Trade office in Taipei and several unofficial missions in the cities of Frankfurt, Munich, Berlin carrying forward the culture of close bi-lateral co-operation.
So what is the current atmosphere of close economic dialogue between the two nations about? Well, first up- a perspective.
It's not by virtue of any accident that Germany became, over the years, a strong power in Europe, one that the world recognizes as a beacon of economic prosperity.
Since 1900 onward effectively, Germany has developed several critical industries that today make up for an ever-burgeoning export scenario that has an undeniable global reach: today when you talk of Germany, you do not only allow yourself to be swayed by its auto industry but also the steel making and chemical and fertilizer set-ups.
To put it simply, you think of automobiles and beer and you think of Germany. On similar lines, when one thinks of a flamboyant verve in the global fashion industry our first thoughts go to France. Ditto for India where it comes to a growing tech-enabled start-up ecosystem.
But all of that said, it's important to understand that Taiwan too stands for something, which is extremely important to note in today's world, one buoyed by mobility. Then, more specifically when it comes to the automobile landscape, there happens to exist a direct linkage that explains the emphatic importance of why Germany and Taiwan are talking closely than ever.
Truth be told, you think of Taiwan and you think of semiconductors. The 57th most populated country in the world has created a stronghold over a product and concept that has direct bearing on all of the automotive landscape, regardless of size, price and model of car ownership!
To be precise, in popular culture, you are as likely to think of TSMC (Taiwan Semiconductor is one of Taiwan's biggest companies and one of the world's largest semiconductor companies- from Investopedia) when thinking of Taiwan as you are of forlorn experiences faced by the Taiwanese on account of growing Chinese interference.
And the key reason why Germany and Taiwan are talking today boils down to the key aspect present in all automobiles: the auto chip.
To quote from Transparency Market Research- Automotive chips are utilized for the observing and controlling of different capacities in a vehicle. Such chips utilize calculations to explain different assignments and makes the driving background significantly less demanding for the driver.
And Germany is basically facing a shortage of semiconductor chips, a situation, which if not checked urgently will only derail the current challenges being faced by the automobile sector. The trouble quite simply is that in these COVID 19 times, the only thing an economy craves for is recovery.
How can Germany then function sans any trouble if one of its key industries is not looked after?
The situation, one feels shouldn't become anymore dire than it already is which is why one of the key business news from Deutschland states that efforts have already been made (by Germany) to persuade Taiwanese makers to help ease out the current automotive chip shortage.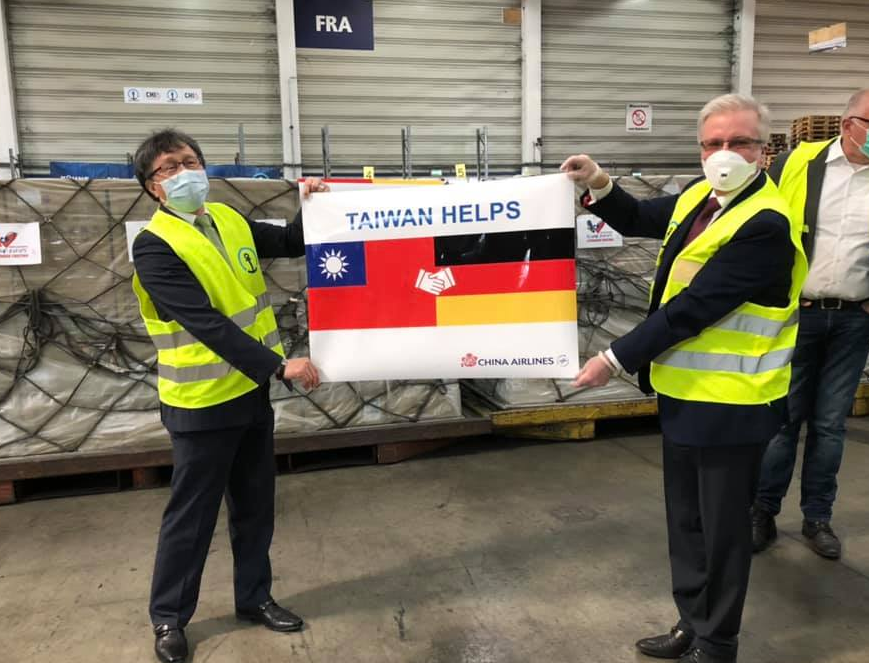 Here's what a report from Live Mint shared on the current dialogue between Germany and Taiwan:
The request was made in a letter from German Economy Minister Peter Altmaier to Wang.
Also Read: A Shocker From Her Majesty's Kingdom: How Many People Lost Their Lives In London Due To Polluted Air In 2019?
The ministry said it would wait until it had received the letter before deciding on whether to contact TSMC again. Automakers around the world are shutting assembly lines due to problems in the delivery of semiconductors, which in some cases have been exacerbated by the former Trump administration's actions against key Chinese chip factories.