Ever noticed the lyrics of the famous song "Someday" that reads, "Someday, this could be, this could be ordinary. Someday could we be extraordinary!?"
Everyone wants to be extraordinary someday- right?
Now if you were to place the epic number by the Zombies in Formula 1 context, you'd find the moving track best explaining the main goal of Daniel Ricciardo; someone whose most extraordinary moment in life shall be the one when he'll crown himself the world championship.
What a moment might that be, one wonders?
There'll be music in the streets, you will be dancing in the rain, there'll be more rush in the adrenaline, and people will run riot when Daniel Ricciardo will lift the world championship.
Not because the world will witness a burial of the concept of dictatorship but because that'll be a day when one of the nicest men on the grid in the fastest sport in the world will call the shots.
The man who'll dictate proceedings with quintessential Aussie competitiveness to claim the one goal that's central to the theme of his life.
Except that when that happens, there'll be no spot of coldness but warmth and that easily-identifiable affection. In a world where egos loom large and where competitiveness is the order of the day, Ricciardo reserves little for shenanigans.
Lest it is forgotten, he attaches a happy-go-lucky vibe where intensity is the norm, lap-by-lap normality. Sign of a refreshing break away from the PR-regimented complexity?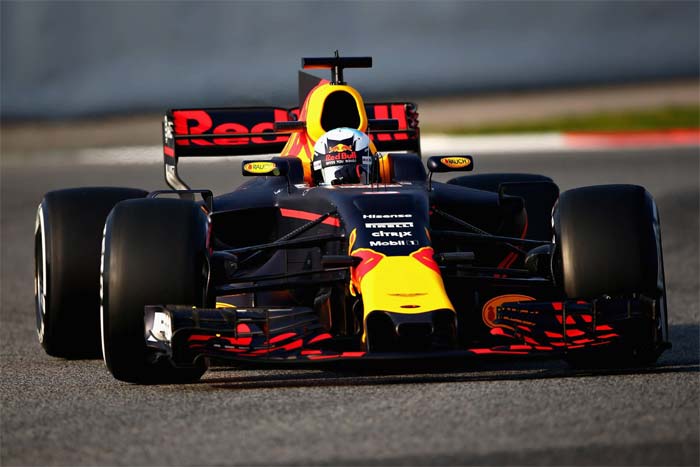 When Hamilton grasped his fifth driver's title at COTA, Texas, Ricciardo, who'd endured the painful sight of seeing his Red Bull blowing away like an old industrial mill chimney smiled and said, "I tip my hat to him!"
It's often said in regards to Kimi Raikkonen that you could be a McLaren, Mercedes or Renault fan. But when the 'Iceman' wins, you kind of feel good.
Who's the only other man you could attest the said notion to?
Daniel Ricciardo?
And when he does win, a fact that the die-hard fan would consider a question of 'when' not 'if' the Formula 1 world will accommodate a sort of certainty that'd be eye-pleasing.
Hopefully, the day where even the grey-haired will be compelled to wonder the kick of what it means to get some colour; of the kinds one of the sport's most admired men adds with unquestionable verve.
In a sport that so longs for characters, Daniel Ricciardo is both goofy and funny, and yet a reflection of what it means to be determined.
The man who's had famous on-track battles with Max, driven Vettel crazy in that he won races in the same 2014 machine a four-time world champion struggled to contest in and even earned appreciation from Fernando Alonso.
Doing all of this, the man with a compulsive grin nonchalantly mastered the art of owning press conferences, turning a rigorous, dreary procedure into some excitable wine-and-cheese equivalent where laughs are a recurring phenomenon.
Yet, it mustn't be forgotten that the Renault pilot due to join McLaren has had his part to play in taking Red Bull to the position of ascendency one may not necessarily give him all that credit for.
Even though one reckons, with all due respect, that it was Max who gave the Milton Keynes-based outfit its wings.
And in here also rests a somewhat perplexing query about one of Formula 1's most admirable characters.
Has Daniel Ricciardo been able to do full justice to his potential so far? How does he personally regard his run; one that's thrilling but in an indisposed inner surge for the big moment.
The leap is there, reassuring and certain, indicated by the transition from Toro Rosso to Red Bull, and is now McLaren-bound.
Surely multiple race wins never dampen any resume.
Given one of Perth's most famous sons has 7 against his name makes him worth everyone's while.
But if you were to subject Daniel Ricciardo's win tally to microscopic assessment then it doesn't look all that imposing considering one of the fiercest talents has gathered seven wins in a decade.
That's accumulation, not fierce acceleration. Think a slow right-hander not a flat out lap.
Think La Castellet, not Spa-Francorchamps Eau Rouge!
But then there are also the many chances that were coldly taken away from Daniel's grasp; occasions, where you were certain things, could've panned out better.
There've been so many. The retirement at Hungary where he wasn't at fault.
Consider the persistent MGU-K power issues that bogged the easy-going man in 2018.
There's something strangely absurd when you encounter 8 DNFs in a single season. About as painful as crashing out on just Lap 7 of your maiden drive for a brand new team, that too at your home Grand Prix.
Remember the disheartening 2019 event at Melbourne's season-opener?
Yet, amid struggles, run-ins with poor luck, and ups and downs, fighting is in the Daniel Ricciardo DNA.
The man who believes in shielding remorse with a comforting smile.
Shouldn't he be then credited for being the fiercely competitive athlete at heart but the jovial man he is outside the cockpit?
The man who may not have a world title against his name yet but has mastered the art of 'late-braking' also throws the sport into an exciting tizzy, prompting us to break away from the morose surrounding losses and retirements.
Daniel Ricciardo is a reminder that you can still be good-natured whilst competing for the utmost glory in a contest where destinies often hang on the knife's edge.
Think China 2017. Wasn't the battle always Mercedes' and Ferraris to lose?
Yet that Ricciardo has shown the way of making one when there seems none makes him one of a kind and perhaps the product of the very element that defines Formula 1; unpredictability and ostentatious daring.
Yet, in spending 10 full years at the highest annals of the sport, where he's tasted highs such as conquering Baku's street circuit, succumbed to heartbreaks such as the one at Monaco, 2016, and yet fashioned a redemption (2018), the lanky racer has lots of unfinished business.
He's so easily miles ahead when you equate him to say former teammate Nico Hulkenberg, whose 2 fastest laps fall desperately shy in front of Daniel's 13, or for that matter, Keke, the 'original Flying Finn' who mustered just 2 fastest laps while Ricciardo's tally is just two shy from Massa (with 272 races).
Yet, when you see someone like Lewis, the man most dread seeing in their mirrors akin to spot seeing a shark amid deep waters, you feel Ricciardo has to lift his game several notches.
Is it it the car? Is it the whole package?
We don't know. Conjecture is free of cost. Opining even cheaper. Yet, what exudes meaning is that Ricciardo can become the best one expects him to be.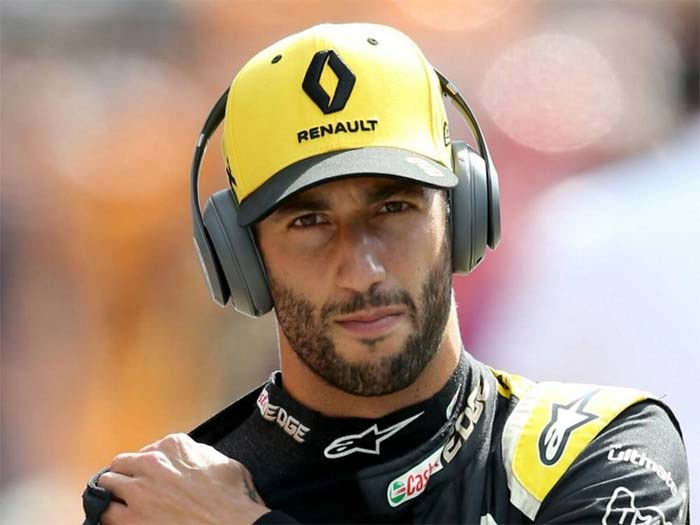 For in the 'smile of Formula 1' rests the moral responsibility; that our man will be a king someday!
Forza Daniel. Happy 31st.