There's sadness, confusion and a sense of unending worry nowadays. And it's true wherever one sees today. The Coronavirus-enforced lockdown has led the world to act negatively. Everywhere you go and see- a sense of somber emotion floods the mind. Where's that thing called normality, we all wonder?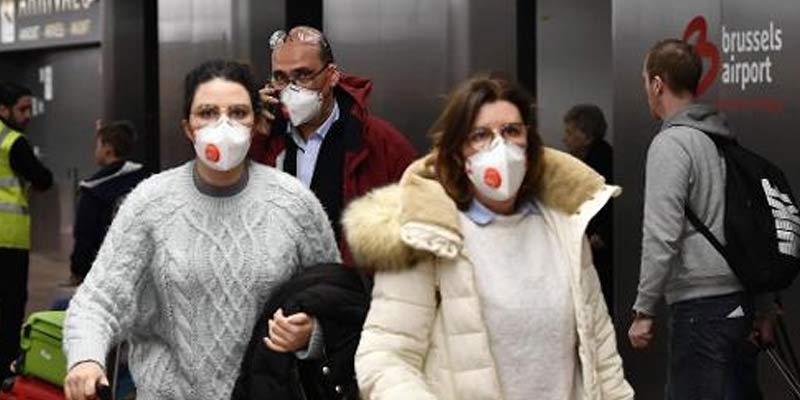 Where' have the good times gone- is the common question that strikes our perturbed minds. A sense of desolation has permeated our living spaces actually.
We crave for some stability. It's also true that regardless of how one acts or behaves positively, there are those occasions where one is pushed to the limited and compelled to prevail with only negative thoughts. Isn't it?
Maybe it's true for these times; times we didn't know would happen and become the norm of this year. Times that none frankly saw coming for this year! Wasn't this going to the new year, so to speak?
That said, it's not that the begrudging air of negativity has consumed everyone and all nations. There are some that do manage to prevail with a sense of wonder and do manage to act 'normal' albeit being submerged in 'not-so-normal' times.
Now, take Belgium's case, as an example.
It's not that there weren't deaths in Belgium. It's not that the number of case in Belgium pertaining to Coronavirus weren't troubling. The truth is, the country has taken the challenge in its stride. And actually, it may not be incorrect to construe that the country has begun to take things positively and move in the right direction.
Truth be told, the way things are at the moment, then it doesn't appear that too many Belgians are wanting to hold themselves back or remain head buried in the troubling chaos that is the Coronvirus-enforced lockdown.
In fact, their attitudes, on the contrary, are very forward looking. At a time where one is strictly advised to stay indoors or as they say, 'homebound,' the attitude of the Belgians is positive and encouraging.
They are no longer worried and seem keen to make a move ahead!
And if in case you are wondering how is that, then just read up this statement of fact published in the famous publication The Brussels Times:
One person in three would be ready now to go on holiday within Belgium, according to a survey carried out by the Flemish tourism agency Toerisme Vlaanderen (TV).
Four out or ten people surveyed said they had taken the opportunity during the time when travel was restricted to discover and appreciate their own surroundings, with 34% saying they will travel more in Belgium in the future.
Suggested Read: The Country With The Lowest Life-Satisfaction In Europe
But eight out of ten said they would be avoiding busy destinations in the coming months, an indication, TV said, that people are aware of the risks of the pandemic, and are prepared to change their plans as a result.
The survey has now been carried out twice, once from May 7 to 11, and once from May 22 to 27. In the interim, museums opened their doors again, and decisions were announced regarding people with a second home and the opening of summer camps for children and young people.
The relaxation of the lockdown also had an effect on people's future plans.