Nearly a week has passed since an important member residing in 'B' wing of 'Powder gully's' 'Gokuldham Society' has left us.
Patrakar Popatlal has every reason to say, "Duniya Hila Dunga' (I will shake up the world). Jethalal has no reason to even think of his 'Faafda and Jalebi' (traditional Gujarati snacks). Roshan Singh Sodhi has no reason to plan a 'party', something all are fond of.
Who can imagine a single episode of Taarak Mehta Ka Ooltah Chashmah without Dr Hathi?
Those who can, do not know the significance of a show that is less of a program and more of a household name in a country renowned for taking itself too seriously. To its critics, who bash the famous daily comedy that's been lowering blood pressures since 2008- it's a pretty non-sensical rhetoric that lacks pun.
To its lovers, it is an adjective for humour and above all, for celebrating 'togetherness', the real strength of our lives; that thing that binds us all together. And few united everyone as beautifully and simply as Kavi Kumar Azad who played Dr Hathi and created a 'heavyweight' presence in everyone's hearts.
Now that he's gone, it makes little sense to say Dr Hathi's sudden demise has left fans and co-stars absolutely gutted.
It even makes little sense to contend he will be dearly missed. Stating the obvious is the biggest cliche, isn't it?
Perhaps, it only suffices to say, "Ye Sahi Baat Nahin Hai."
Raj Kapoor has famously said, the show must go on.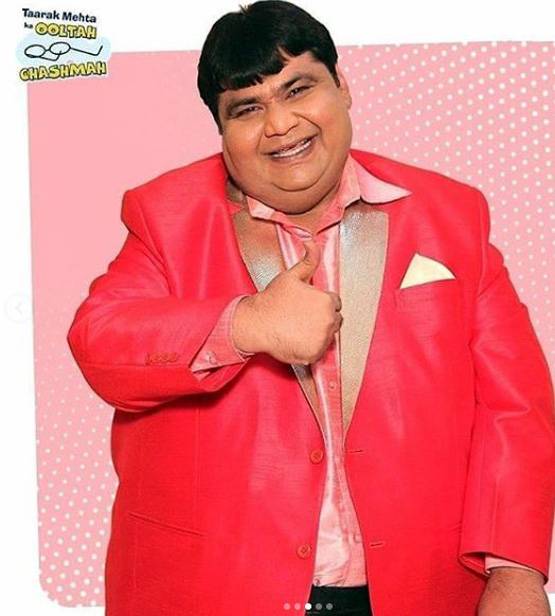 So definitely, Taarak Mehta Ka Ooltah Chashmah will go on, albeit without the simple and yet charismatic man behind the most uncomplicated statement of them all- "Sahi Baat Hai." (that is correct)
The simple smile; its continuance, the laughing out loud with everyone, the constant cheer on the face, the sweet manner of talk, the effortless dialogue delivery and an easy-going acting style- Dr Hathi had it all.
Often, it felt he never got credit for it. Maybe, he remained limited to the outbreak of all the excitement, madness and silliest of incidences around that broke us all into a state of laughter. What earned him fans and the respect he so rightly deserves is the poise and peace he commanded. Seldom did he look flustered, well unless you commented about his food or created a problem in polishing it off.
It wasn't hard to notice Doctor Hathi had a personality that truly epitomised a fragment often used during significant powerpoint presentations, particularly when referencing profits or gains, "the elephant in the room."
He was the elephant in Taarak Mehta Ka Ooltah Chashmah. Yet, his presence was as calming as a mother embracing her child during a difficult period.
It's both shocking and befitting that Dr Hathi's life, as well as death, carried a lesson for us all. Had he exercised well, ate a balanced diet, looked after himself, he would have elongated what was only a beautiful stay at the crease. He should have struck many more than a half century. He really deserved it. That he didn't but still continued to spread smiles all around also explains why there's so much sense in taking life easy and living each day to the fullest.
Taarak Mehta Ka Ooltah Chashmah will continue to make people smile and its critics envy with its success. But, the show's ever-smiling man is gone. And it is sad, in his passing he's taken that embodiment of simplicity away.
The quintessential love for food, the celebration of simple pleasures of life and, being the go-to man for everyone on the show during difficulties uneasiness with health- Dr Hathi signified the simple honest truth that laughter is the best medicine.
He haggled with Popatlal (played brilliantly by Shyam Pathak) once because the bespectacled reporter had cursed him for his food. Not because Popatlal taunted him, calling his character a hippopotamus in a hilarious outbreak a couple of years ago. He went to treat Jethalal in an episode and ended up eating all the food that had been cooked for Jetha's 'fire-brigade' Taarak Mehta (played with spectacular eloquence by Shailesh Lodha).
Dr Hathi once even fell under a tree, moving the immovable by doing something as innocent as itching his back against it and in the process, moved audiences in hilarious admiration.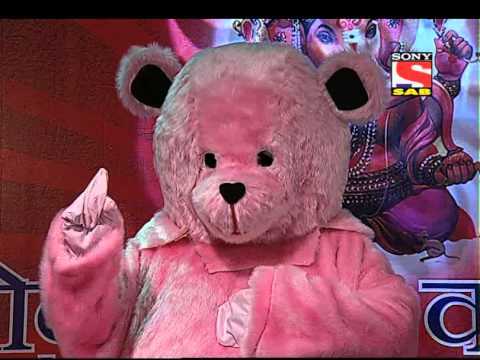 Like a petulant child, he once desired to break the 'Dahi-Handi' during a Janamashtmi-special episode. And above all, in a fancy-dress competition special, he played the part of a Teddy Bear, as only he could have.
Imagine the hilarity and cuteness of irony in the same instance when a character titled Hathi plays an elephant? Kavi Kumar Azad would manage things few others could.
It's sad to learn that he wasn't married. Perhaps this was most likely for his physical impediment. The weight was a constant concern in his innings. But gladly, he had in all members of the Gokuldham society, people who were co-stars later but like his own family members.
Such happiness, such togetherness and, such camaraderie- is this even a television serial or an actual joint family simply living out each day as it comes live on camera- you wonder in awe.
Doctor Hansraj Hathi's demise does not only leave behind a vacuum that cannot be filled but a character that cannot be matched by the next replacement.
Do you wonder why?
Because no shoes are big enough to replace an elephant's. Maybe there was a beautiful irony that Kavi Kumar Azad's alter ego and character was called Hathi because whatever he did and wherever he went, he brought joys and laughter of the size of an uninterruptable elephant. He won't be missed, because he will not be forgotten.