It's the breezy Juhu Novotel on a bright sunny morning. Mumbai is buzzing as always. I wait with great interest to interview an actor, who's time- I think has come. I'm certain, it isn't my assessment alone, rather also of those who watched the hugely appreciated and widely received Prisoners of War: Bandi Yuddh Ke.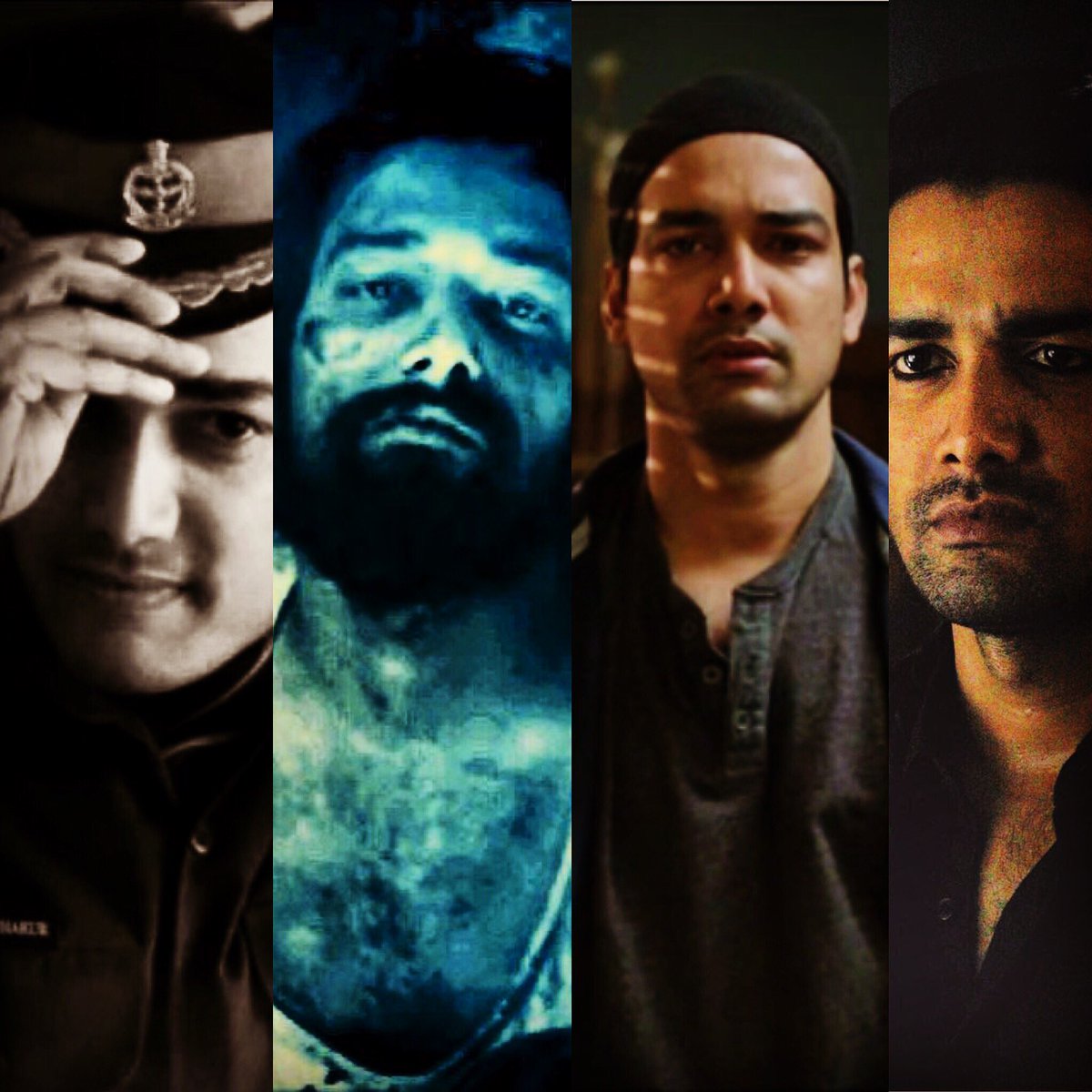 Some describe it as a mini-war drama epic, others- a series packed with dramatic, exciting interludes of human emotions. Whatever it might be, 2016's Bandi Yuddh Ke was a television series you don't see always.
Amidst a cast replete with experience and flair- Purab Kohli, Sandhya Mridul and, Manish Choudhary- one man stood out. You just knew it. Where were you when the action-drama Prisoners of War, inspired by an Israeli television series hit the screens in India? Amidst the usual hyped up, soapy television dramas, it was fitting to find something that was as emotionally moving as it was nail biting.
Bandi Yuddh Ke, a Nikhil Advani creation narrated a moving, hugely absorbing tale of 3 POWs; their journey as captured inmates incarcerated in a Pakistan prison and wht happens thereafter once the trio is freed. It heightened with tension and emotion- lives connected to each character, building a moving narrative about what a wife, sister, brother-in-law and offspring go through when captured soldiers in an ever-disruptive Pakistan breathe in free air.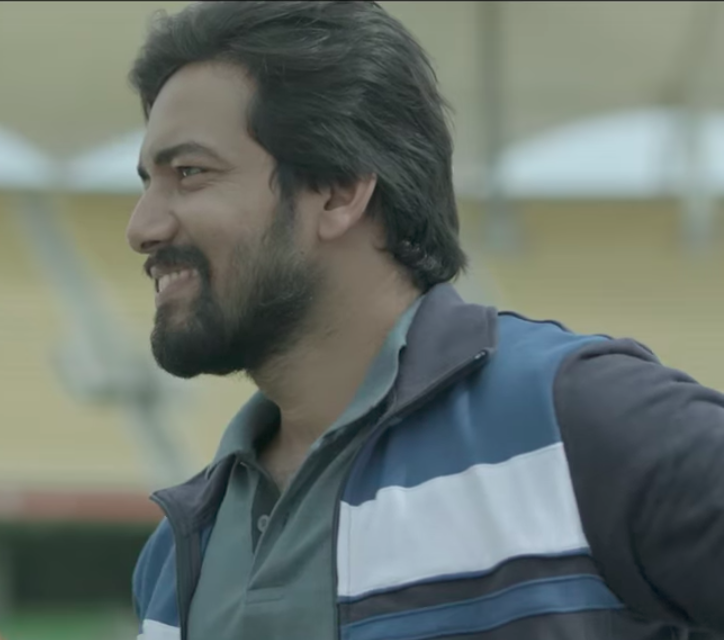 I have got to confess; I have made it early to the Novotel but am not complaining.
For about to enter the chirpy coffee shop is a guy, rather a dude, who wears cool weathers on his shoulders. It could be said that cool and dude are terms that explain a college-going bloke who's often shuttling between multiple love interests.
But truth be told, an actor doesn't need to be "swag-material" in order to stand out. Often, in playing a complex character, something uniquely different as Sadiq and Lt. Colonel Siddharth Thakur-a role this gentleman essayed with grace and polish- can make one cool, rather instantly so.
But then not everyone is Anurag Sinha- a simpleton, a dreamer, charmer, smart talker, hearty laugher and clearly among India's finest young actors out there. Do you know him yet? You don't? Why don't you? Not that it would make the neighbourhood gym any hip. But also, not that, you'd find your television eye-gazing time being spent on something lame or random.
As Anurag Sinha enters the coffee shop, he brings in a warm smile. His easy-going personality pays able compliment to a hefty beard that suggests some future project- obviously, that he can't or wouldn't want to divulge much about- beckons. Not that I coax the bloke aptly attired in blue jacket and denims.
Then, upon a warm but reassuring handshake, I am reminded of a brand new Hero bike commercial that's just hit airwaves.
Funny as it may sound, I recall the advertisement today and can see why Anurag sported that beard. Perhaps, it befits the mentor he plays in that commercial. Something he essays in an upright, encouraging commercial with poise, with such grace.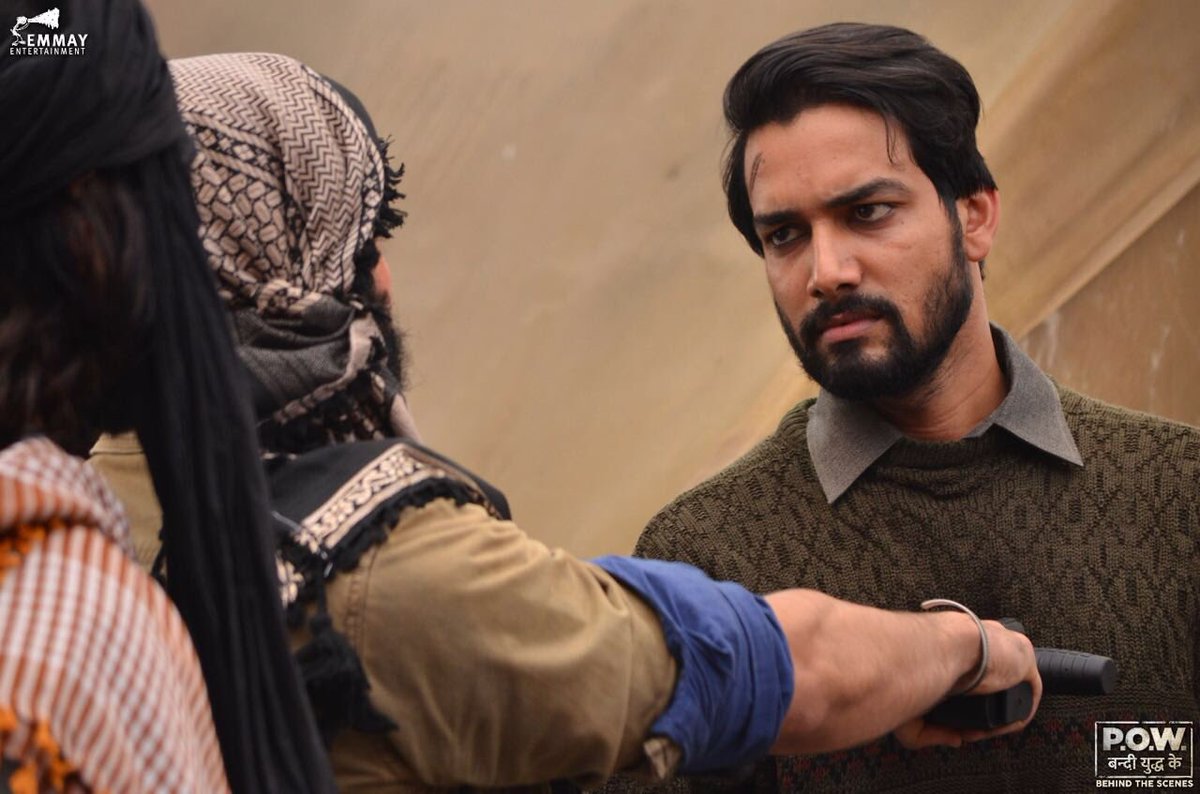 So where's he been and what is he up to?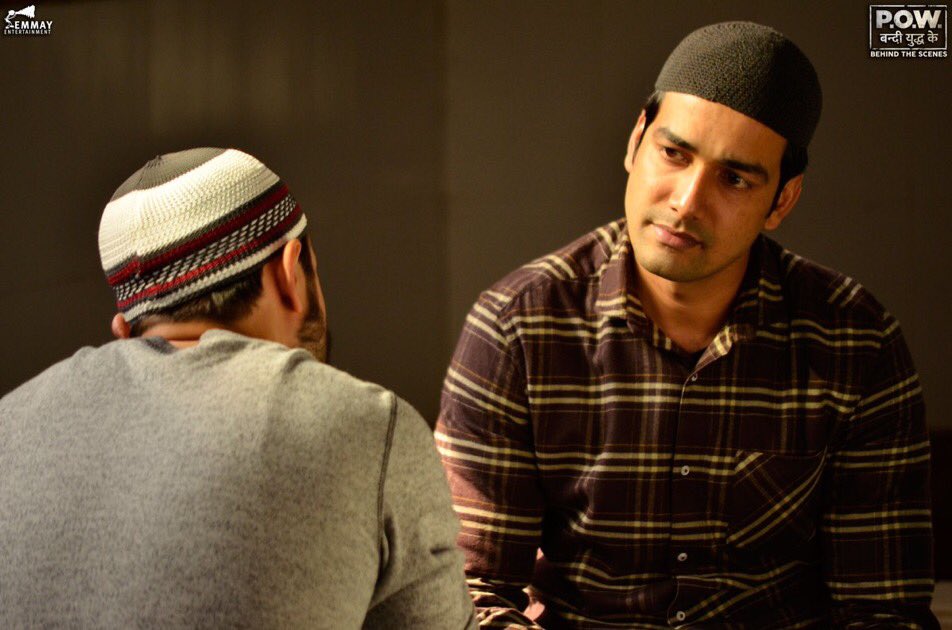 My question is responded to with a warm smile and am instantly told that a few interesting projects have gone on the floors and soon, we would be seeing the Patna-born, Delhi-educated, Mumbai-residing more.
For some funny reason, Anurag doesn't seem that interested in being extremely vocal about his next big film or cinematic project, not that being pushy would work with actors that are as simple as they are sincere.
Not everyday does one get to sip coffee and talk life, movies and inspirations with actors. They can, after all, be strange beings. Some are either too high-headed while others are hard pressed for time, even as you wouldn't know the true picture.
But none of that is true for Anurag Sinha. In his ebb lay a complex role of twin characters- which he gracefully beautified putting years of doing theatre into weaving a painful journey of Sadiq- a radicalised Indian turned Pakistani terror element, and then, Lt. Siddharth Thakur- a dedicated, conscientious, nation-loving Rajasthan Rifles soldier.
Was that a role he truly cherishes? Anurag was quick to point, " It has been a humbling experience"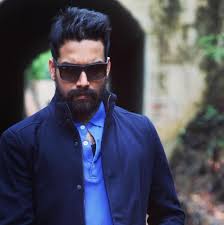 A thing that immediately strikes you about meeting Anurag Sinha, who found massive recognition in Prisoners of War- Bandi Yuddh Ke- is that it isn't about how long you've carried your journey or how brief has been your exposure, it is about how well you play the part.
As we converse with carefree abandon with the clatter of teacups and tablespoons making muffled sound in the background, I note something peculiar about Anurag that almost puts him in a different league.
Are you as patient a person as the one am seeing right now?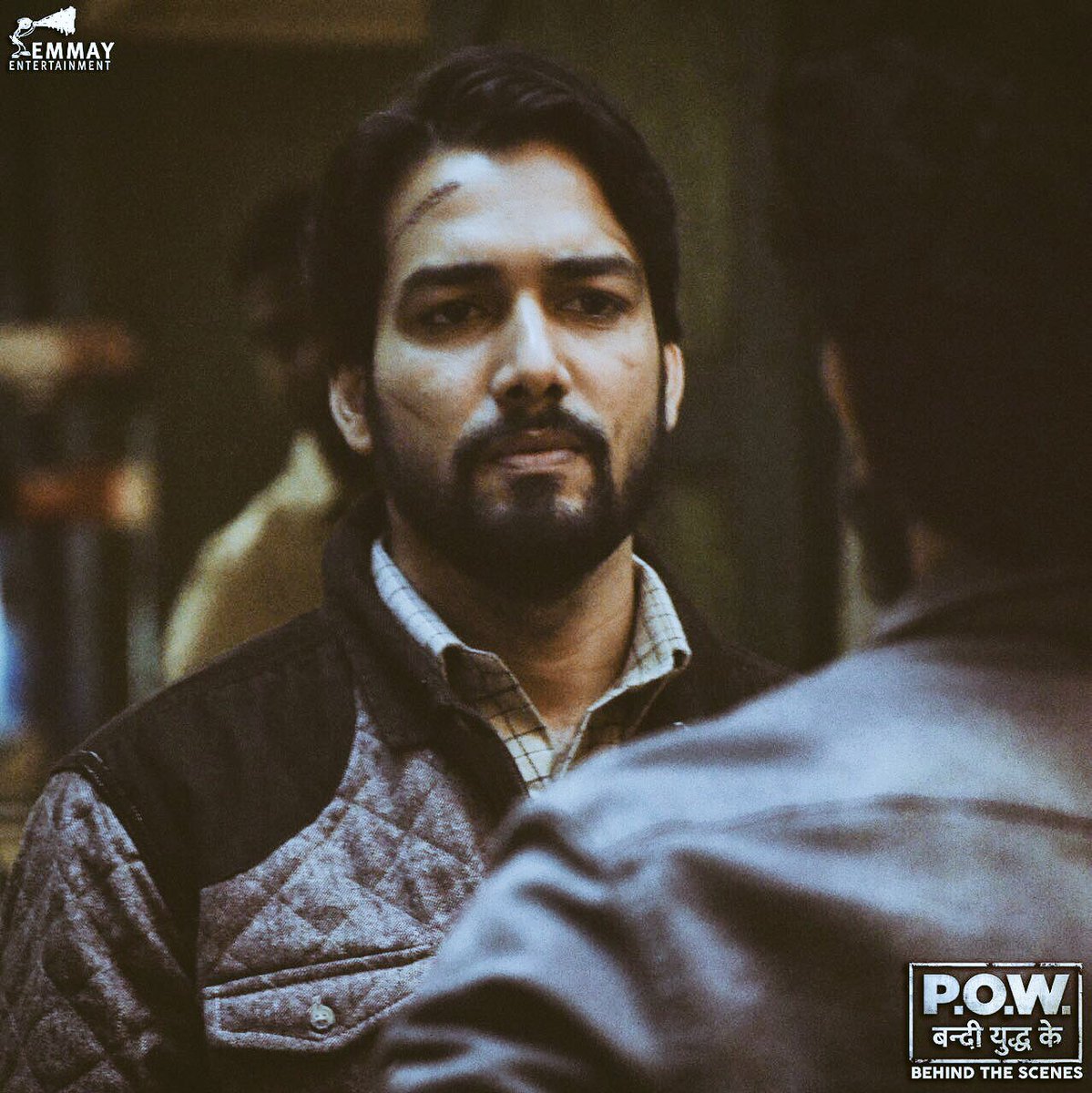 "Yes, I believe the key to doing anything in life is to be patient", confesses the earnest young actor who hails from Bihar, moved about quiet a bit, did his graduation from the eminent St. Stephens in Delhi, joined FTII of Pune and, eventually began acting in Mumbai.
"Life can be a rollercoaster journey", am told by Anurag who adds, "but the key is to hang on".
Even as playing a gangly youth who dabbled down the wrong path in Subhash Ghai's Black and White didn't fetch him instant stardom, Anurag tells me he hung in there and didn't let the lack recognition haunt him. He knew it, he had it in him to go a long way and here he is.
But how did he prepare for Nikhil Advani's hugely acclaimed Prisoners of War? What inspired him about playing a complex character?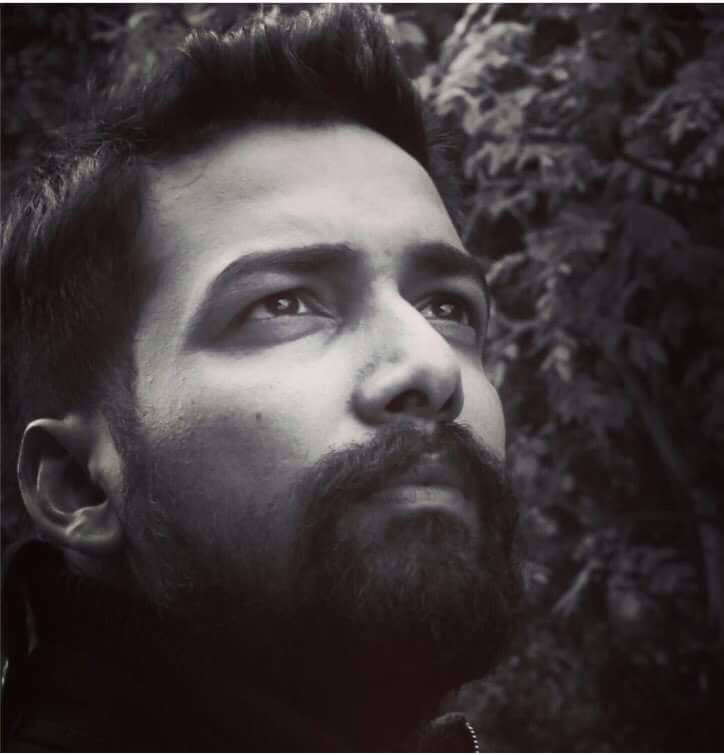 "Oh I am immensely thankful to Nikhil Advani for thinking of me in Siddharth and Sadiq. It remains, a part which is close to my heart and I was hugely excited to play this challenging role".
It's beginning to get a little warm in here and folding the sleeves of his elegant blue corduroy jacket, Anurag shares that the process of preparation for Star Plus' epic mini series was an elaborate one.
Part of the requirement of the role was to be fit and carry a lean frame. He was, after all, a Rajasthan Rifles soldier.
Does he go to the gym, do mechanical constructs of exercising enamour him? Anurag's answer, truth be told, didn't really surprise me all that when he shared with humility, " I believe in meditating and doing Yog".
Not that it appears like a set practice, but I haven't often found someone saying Yog instead of Yoga. His eyes: somewhere silent, somewhere titillating between a lost and found zone carry a deep sense of affection for all things simple.
I was compelled to ask a question that I thought Anurag might find silly, "So how are you in your regular life, I mean, how do you enjoy"?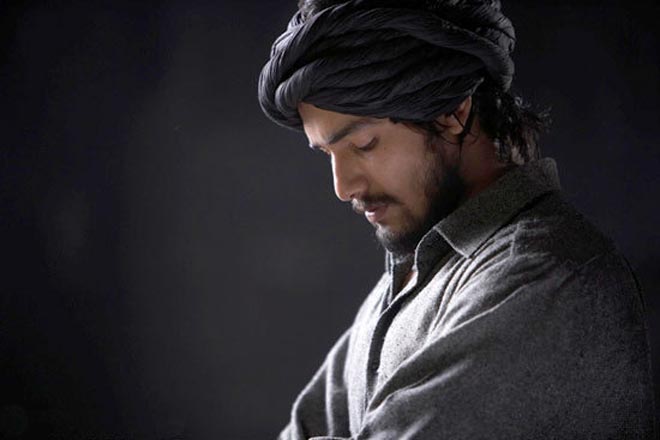 Breaking into a semi-smile, partial burst of laughter, am told, "I am a normal, regular guy who likes to keep it simple but lively. So I often go out with friends, we go for long drives and, I was just in the mountains up in the North where I got, a much needed break".
Personally, am no fan of comparisons but upon seeing the haunting silence in the troubled Sadiq in Prisoners of War and, the smiling reassurance of Lt. Col Siddharth Thakur, I could find the same soothing presence in Anurag as one finds in say actors like Akshaye Khanna. But that's just my feeling.
I am compelled to ask, " What is your favourite character, can you play the part of a yogi or say, a Lord Buddha on big screen"?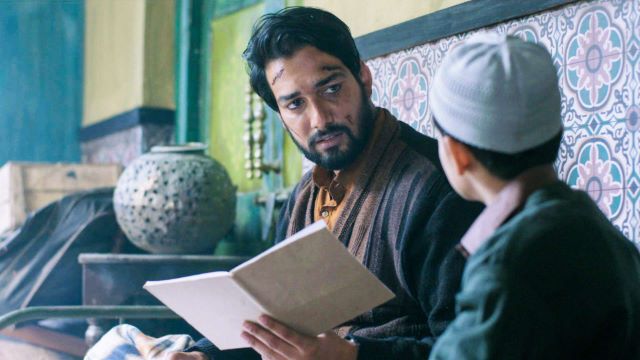 To my surprise, Anurag's response wasn't closest to what I had anticipated. "See am at the early stages of my career. While playing a Buddh on the screen would hold for an interesting challenge, I am not attuned to the idea of playing any mythological character or of a hermit yet. There are like a dozens of roles out there that I would first want to bag to test myself and give my audiences something meaningful but different".
Not that you sense that Anurag would have an issue in being a typecast, but you can't help but quiz him on what would be his ideal role?
"Acting, is acting, at the end of the day. As a performer, you have to be mindful of the fact that your job is to get into the skin of a character, without getting into the zone of rights or wrongs or what's best for me or what won't be". He adds, "for me, I don't think restricting myself to a particular genre would be the ideal thing to do. My job is to live as best as possible the trials and tribulations of every role that's chalked out for me, without getting into preferential".
By this time, you know that underneath this enigmatic actor rests a simple, go-getter in life. So I put forward my next one: "Would you play comedy"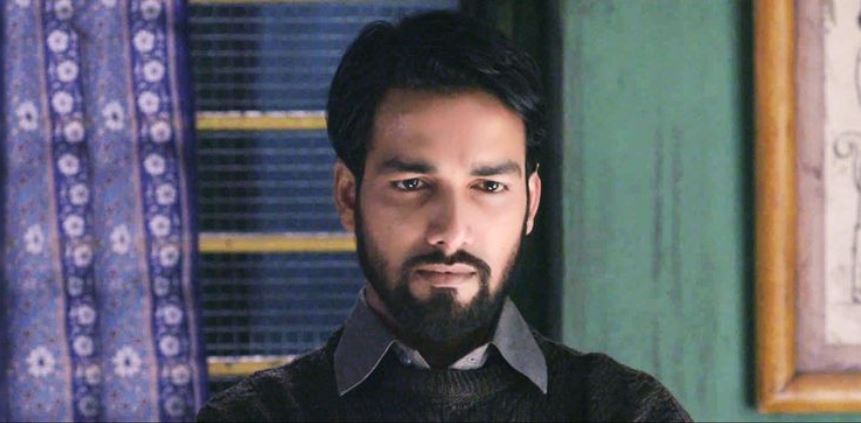 Of course, why not? Comedies are great, they are, in part the triumph of an actor as that of the guy who scripts them. I would love to play a comic avatar. So since, I have done majority of roles that hinge on serious, dramatic side of things, doesn't mean am not in for comedies. They bring to life a new you; a different lighter sense of being which is both philosophical and sets you free".
Hoping that he can give me a name or two, I probe Anurag with a basic question, "Which are his favourite actor?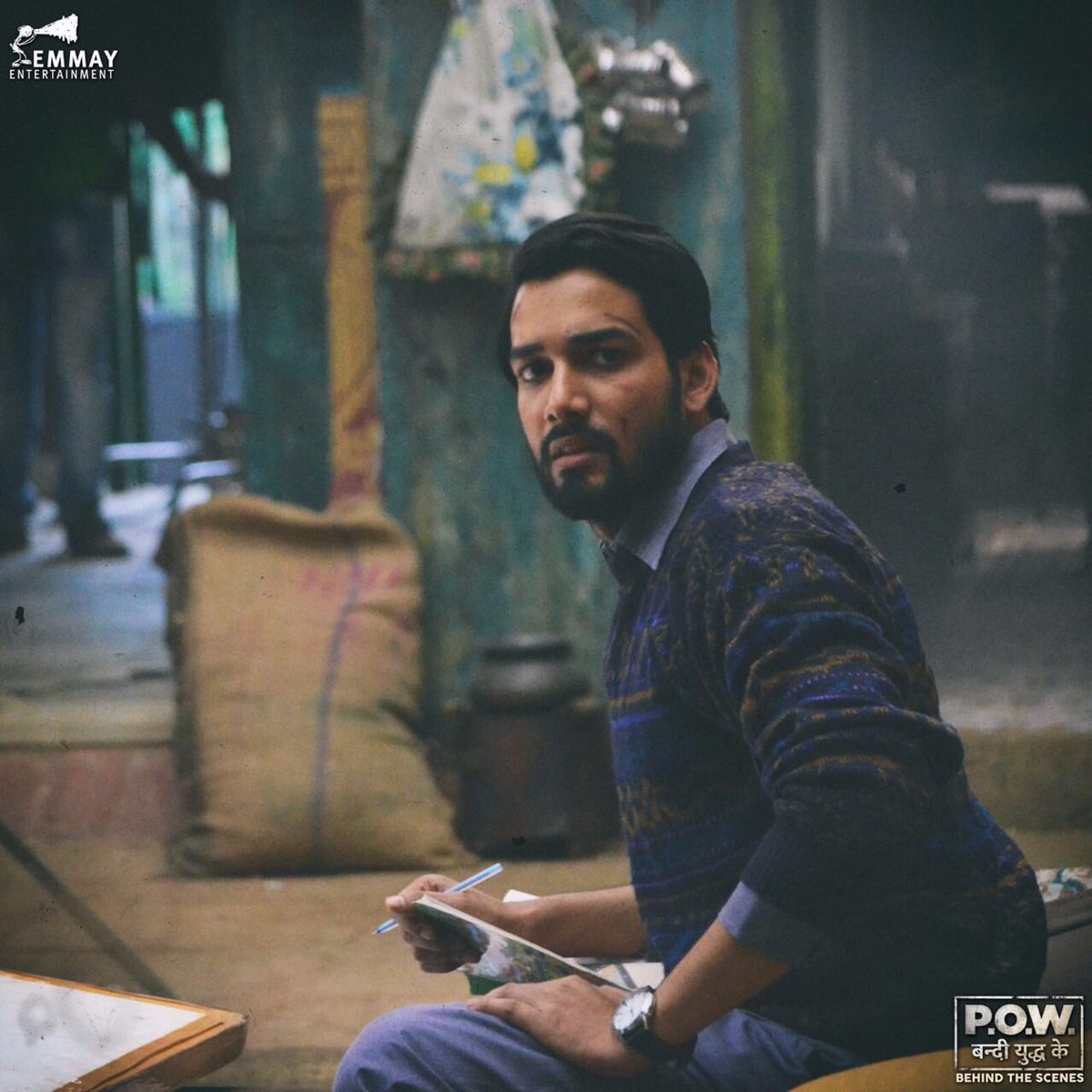 "Tough one. I can't really point my finger to a name actually. I enjoy everyone's work. There are so many out there who are doing great job but honestly, I don't think on the lines of a particular actor or star. I have grown up watching movies, done a fair amount of theatre and short films with a long way to go and honestly, I have been too busy working of late to be able to sit and think of names."
How was been the response of people seeing him in Prisoners of war. Has it changed Anurag Sinha and if yes, in what way?
Sporting that simple, effervescent smile, one with which you saw Sid embracing his cuddly nephew or cracking up with his sister (Rasika Dugal), I see enormous simplicity in Anurag as he answers, " It's been really, really humbling to see so much love pouring in from all sides in the aftermath of Bandi Yuddh Ke".
His face lights up with almost an old world frankness when he adds, "I honestly feel that in today's world it's the love and reaction of people that can change destinies. I worked hard for this character, but so did others. But the kind of affection and response that people have showed toward Bandi Yuddh Ke is something that I shall hold dearly to my heart.
What this does is that it only determines your true worth and prepares you to work even harder for you've got your audience that regards you and you don't want to plug their hopes. Whatever I do from now on will be a humbling respect to the love everyone has given me. It's a great joy".
He speaks with a pleasant reassurance and extends a comfort that one may not find everyday. What keeps Anurag grounded is my final query to a man who happily gave me time on Sunday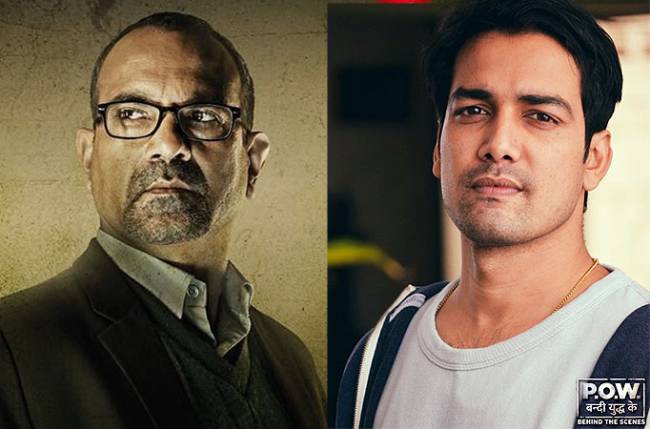 "I've got a long, long way to go. This is just the beginning. It might sound clichéd but there's a long journey to cover. But, I'll only add that I meditate and pray when I can. I sit in silence and think about things that make me happy.
I am cautious about not over-thinking or treading on the negatives. Rest, all is good, life is kind. No complaints".
He signs up with the same uprightness with which he speaks- nothing said to generate awe, no shenanigans. But then, since when have born artists needed those? Isn't it?