As Daya Bhabhi, she's been a bit crazy, an absolute magnet that attracts energy, a fireball made of ferocious life and every bit lovely as she's funny. Disha Vakani isn't what Daya Bhabhi is in real life but once on the television screens, you cannot look anywhere else.
There are actors and there's a Disha Vakani.
She's a non-stop Garba machine and someone who can fill a dull room with her bucket-full of laughter. You really need to be high on life in order to infuse so much energy into a show as what Disha Vakani has managed into the role of Daya Bhabhi.
In fact, there possibly needs to be no debate to state a very basic fact.
So implicit has been Disha Vakani's impact into uplifting the innocently funny role of Dayaben, the wife of Jethalal that one possibly cannot have imagined the famous comedy show minus its unwavering compass.
For her own fame and for the sake of her career's stability, it probably could not have gotten better than that. Isn't it?
Yet, one didn't see Dayaben for the longest possible time on the show. The fact was out there for everyone. After tv's famous bahu- one made of distinct energy and a ridiculously gifted streak of humour got married and delivered a child, she had no other way but to take time off from her busy acting schedule and focus on domestic issues, probably because that is what was important.
On the other hand, the show, true to its ever-changing nature went from one storyline to another with an absolute ease. After all, there's so much sense in the saying that the show must go on.
But it ought to be said that a character without which Taarak Mehta Ka Ooltah Chashmah seemed just impossible even for a tiny second continued. But that said, it has to be said that Daya Bhabi was being seriously missed.
For nearly 10 years now, Taarak Mehta Ka Ooltah Chashmah has entertained viewers, made them laugh, given them a reason to get teary-eyed and, even inspired audiences like few others shows can.
Now, there's a piece of news that seems to have come out of nowhere but much to the amusement of fans of the show. Apparently, the word is out there. Daya Bhabhi is all set to make her much-awaited return to the show.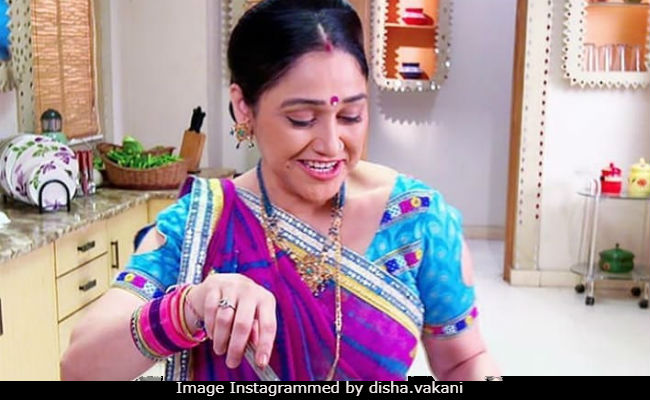 At least, even as no affirmative statement has come from the famous producer of the show, Shri Asit Modi, that is what seems to be taking place, as of now.
So, the question is, is Dayaben finally going to make her epic comeback in the imminent future? But that said, a few important questions still remain to be answered. The first question and an important one at that are based on the all-important character of Doctor Hathi. Whether Dr Hathi's character will be reintroduced in the show. After the recent sad passing of Shri Kavi Kumar Azad, the epochal man behind Dr Hathi's character, the show's been trying to find names that can be shortlisted to once again portray a character that was both liked and respected.
Other than that, the question is about Disha Vakani.
By when can the viewers expect her to return. And, at the same time, in what sequence of the show's plot can Disha's character be expected to mount that massively interesting comeback? Not only has Disha Vakani been the great strength of the show, driven by an immensity of passion but she's also an important ingredient of the many rib-tickling acts that together make the show a case of serious humour-driven performances. Come on now, Dayaben. You've been missed a lot now and one cannot possibly wait for any more delays before you return to cavort on the catchy beats of Garba and Dandiya, only to say out loud, "Tappu Ke Papa!"