When was the last time that popular Indian singer-rapper Honey Singh didn't have an erratic day? Guess when he wasn't singing; being at 'it', right?
He's known as one of the most popular voices of the new India. His music may not be on the playlist of the thinking, upright, and conscientious Indian, but he's made a place for himself by producing hypnotic and catchy sounds.
Above anything, his lyrics are sunken in an emotive power even if they don't always reflect something poignant or meaningful.
His music is trippy and full of rhythm and vibe. The nicest, most emotionally soulful songs or numbers don't belong to him but the thumping melodies certainly do. They seem his profound powers.
But it must be said, few singers have the talent to be called entertainers and even fewer can have made a career despite being called out for producing chaotic or profane lyrics.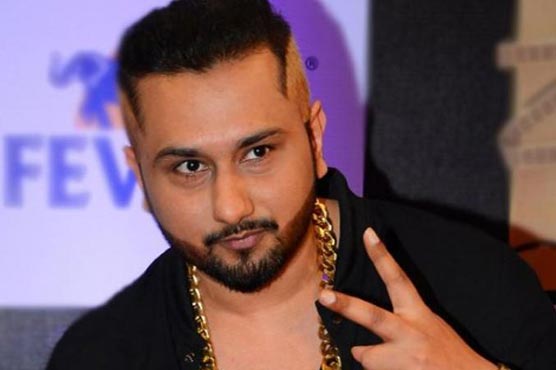 But then, it must be said that not everyone's gifted with a talent for the whacky stuff like 36-year-old Hirdesh Singh of Punjab's Hoshiarpur, someone better known as Yo-Yo Honey Singh.
And well, one of controversy's favourite child is at it again. Apparently, there's fresh trouble for Honey Singh and this time, for a change, in the state where he hails from.
The police back in Punjab have booked the pop and rap singer in lines with a fresh complaint lodged against the renowned musician by the famous state women's commission following lyrics of a new track, called "Makhna!"
Now while some of us, gifted to understand the meaning behind numbers, may have gotten some clues behind this song, but here's what one needs to know.
Scroll reported on the issue and shared: The Punjab State Women Commission's chief Manisha Gulati had last week written to the state home secretary, the Director General of Police and the Inspector General of Police demanding appropriate action against Singh for allegedly using "vulgar lyrics against women" in the song, PTI reported. Furthermore, the publication also happened to share Gulati said the song should be banned in the state and directed the police to submit a status report by July 12. She said the song was "indecent" and would have a "negative effect" on society.
The song was released on December 21, 2018 and has over 21 crore views on YouTube.
At this point, Mohali Senior Superintendent of Police Mr. Harcharan Singh Bhullar highlighted that a case has been lodged against the noted singer under Sections 294 and 509 of the Indian Penal Code. Further developments are on their way.