Ribbon trailer is here and it shows all the ups and downs a young couple in our society has to go through while making some of the most important decisions of their lives.
Bollywood has been creating a facade of unrealistic romantic storylines that are nowhere near the reality, and in times like these, something like Ribbon trailer is quite refreshing. Ribbon trailer showcases a love story and life after it in the most realistic way possible. One can possibly feel the chances of something like this happening with them without much thought into it. Plus, the best part is that the characters that Sumeet Vyas and Kalki Koechlin are playing are someone that you and I might know or even be.
As we discussed from the Ribbon teaser, it is a love story and everything after that of a couple who are going through an unplanned pregnancy. There struggles and up-downs are funny, poignant and painfully relatable. Both Kalki and Sumeet are known for their acting skills and no wonder they are surely going to give a flawless performance, even here.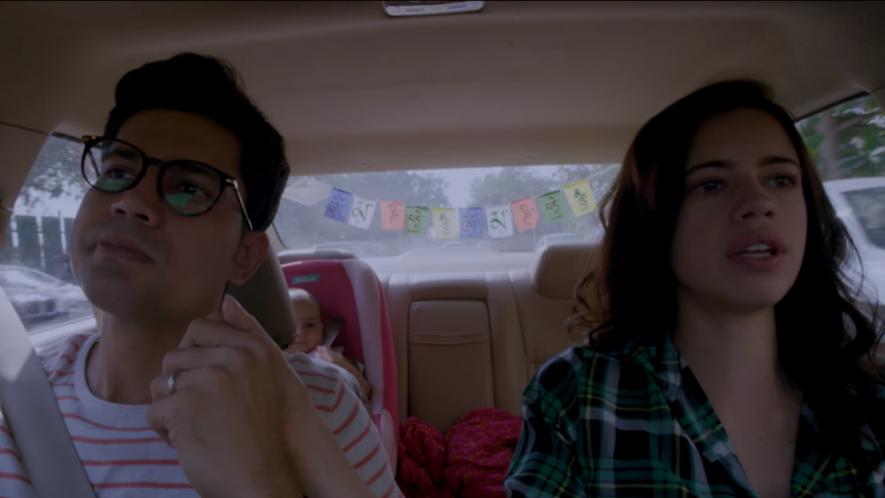 Ribbon trailer shows the story of a couple who have to deal with a lot of things, unexpected pregnancy and living up to society's moral principle is just the start of it. They have to sacrifice and then do things to get their life through some knotty turns, however, they'll do all of it while sticking with each other.
Ribbon trailer: Watch the video here:
source: T-Series
Apart from all the complications that the couple is facing, Ribbon trailer also shows all the problems that a woman has to go through while she's pregnant. From giving in on their career, to fighting for their right, everything becomes extra hard in life for a woman and that's exactly what has been shown in Ribbon trailer.
Directed by Rakhee Sandilya, Ribbon is slated to release on 3rd November 2017.
Jyotsna Amla