The world of wrestling has undergone a tumultuous change. A defining one, especially, at a time where technology is so intrinsically defining global sports.
With marketing being the periphery of sports leagues, often, the classic fan of wrestling wonders about the realm of authenticity and age of genuine rivalry, last seen in the 1990s, whose heat ignited colossal battles out in the middle of the ring?
This was a time where names like Hulk Hogan dared aching muscles and where the likes of Tatanka, Bret Hart 'Hitman' and, Yokozuna, exulted a vibe of indefinable courage and tenacity.
The Prince of Darkness
But amidst the rigors, besides the fanfare- an era marked by the elegance of top-ranked performers, when rapid commercialization of the sport hadn't yet truly penetrated the valves of World Wrestling- one saw a haunting rise of shadow.
It's a dark- looming and threatening- shadow.
A man besieged by darkness. Haunting fans and die-hard spectators with an almost ethereal talent- subliminal and devastating. He was to World Wrestling Federation (WWF in the 1990s) what speed is to a sports car. And what adrenaline rush holds for adventure sports. There are many nicknames that govern this talent- lamented by those who were left gutted by the enormity of physical strength.
Moreover, there are many captivating memories that drizzle in fans' minds- of encounters where he nearly dug a grave of his competitors, placing them under the pale threat of darkness; a crushing end highlighting by striking of fatality.
The Original Deadman! The Phenom! The Lord of Darkness! The Prince of Darkness! Big Evil! The Man From The Dark Side! But depending on which phenomenon you were attracted to and which side of his carnage-causing manoeuver you became thrilled seeing- Mark Callaway, aka, The Undertaker always surprised you. And left opponents, unless they did something special to escape his deathly hold- cold and bloodless.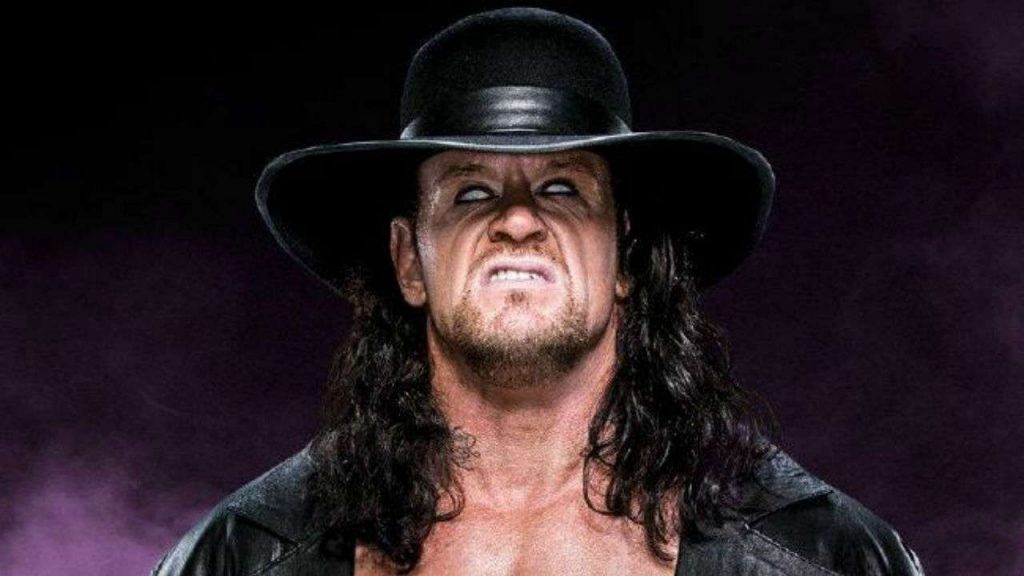 A consummate performer, a tireless campaigner
It's 2019. The Undertaker debuted in the early 1990s, and his has been a journey, a remarkable one of sweat, blood, savagery, and devastation. But, never tears. Not his but only those of his archrivals. Those, who dared to stare into the abyss of The Undertaker's darkness.
Being still around in one of the most keenly followed and highly anticipated sports' of the world points to the legendary American wrestlers' ubiquity to Wrestling.
Rather, to a sense of his endlessness. Some don't retire like that. And that is why, despite having lost only 189 games but having trounced opponents on a record 552 occasions, the Undertaker is still around. And WWE can be asked- going strong!
But the 1990s is where the remarkable journey began, that's unfurled milestones
Even as World Wrestling continues to behold, champion and celebrate contemporary era's wrestlers; their credibility and successes, not all are blessed with a very inherent style. An intoxicating impact. That magnetic pull that charms you to be hooked on to wrestling. Or, that penchant of doing something unique that stems from within.
While the likes of Hulk Hogan and Brett Hart were about getting the crowds together, waving and applauding, The Undertaker, who recently turned 52, was about silencing the crowds.
His was a wave of terror. Dare on say, a gory one.
While with other wrestlers, the defeat of the opponent came not before the often-programmed shenanigans and crowd-thumping acts. But with The Undertaker, the opponent, hell, there've been many- Jimmy Snooka, Tatanka, Shawn Michaels, 123 Kid, Goldberg, and in more recent past- Big Show, Broc Lesnar and others, it was the cold blooded stare and the unrelenting will that crushed them from within.
Then whether it was the customary choke slam or the repetitive ramblings on the floor, it was just a matter of time. The large reach of the hands, arresting you into complete inaction, exuding a wave of complete helplessness and worse still, from an imposing height of 2.08 meters would soon overpower you.
As the legendary campaigner, someone who's seen more ups and downs in the realm of Wrestling and more tectonic changes than most kids admiring the sport would ever know, time is of potent value. At 52, clearly, there may not be tons of wrestling in you. Even as that mesmerizing albeit dark charm still unremittingly persists. And what more could one possibly desire when there are 3 World Heavyweight Championships and 4-time WWF Championships pulled in with incredible impact in the sport. Something that has ignited fans that regaled watching the 'Survivor Series' or muscled up a twitch viewing a one of a kind Casket match.
Whether it's those unforgettable days of the 1990s or the charming era of the period post-2000 (up until now), as Wrestling has become as coveted a mantle for performers to represent as luring a commercial deal- fashions have gone and changed. And wrestlers have risen only to become the fallen. But one man is still around. As many others around him have become past legends. It's that man wearing a gothic, haunting black suit. Preparing for his next kill. Salute to The Undertaker, wrestling's gloomy warlord.