Abhishek Walia, the winner of The Great Indian Laughter Challenge, has earned popularity, and respect but his journey was not as easy as it seems. Here is what he told us.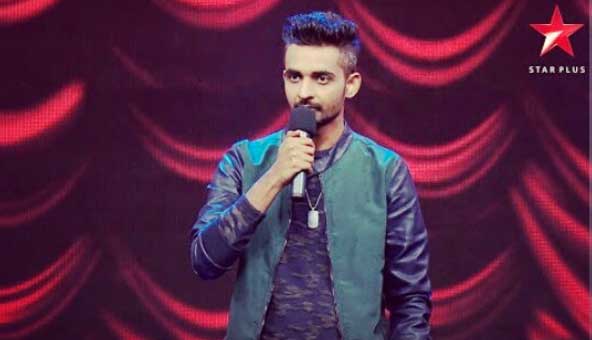 Abhishek Walia. If you don't already know this name by now, you are probably few of those people who love to lead a life as boring as that of a caterpillar. A popular comedian and now, the winner of the sixth season of The Great Indian Laughter Challenge Abhishek Walia needs no introduction in the space of Indian comedy.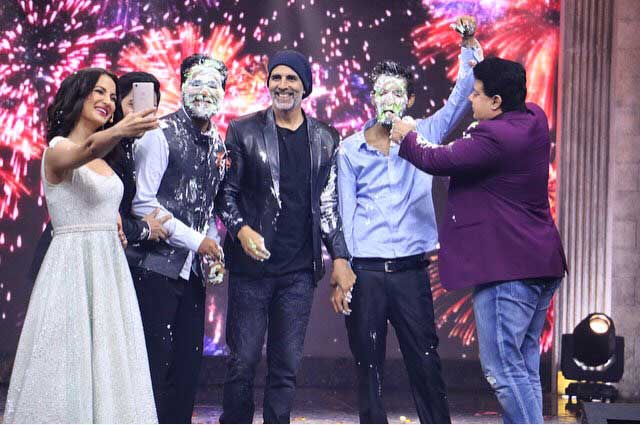 He has gained quite a reputation as a comedian who keeps a poker face while churning out nerve cracking jokes. After winning the show his life has changed upside down, however, it wasn't always as free-spirited as it appears today. The young boy who started his career as a stand-up comedian in February 2017, has won a national comedy show in a span of just one year.
Born in Chandigarh, Walia has been brought up by a single mother in Delhi. Poker face isn't his genre, he has been like this all his life. From being just another ordinary guy to carving his way to success, it wasn't a piece of cake.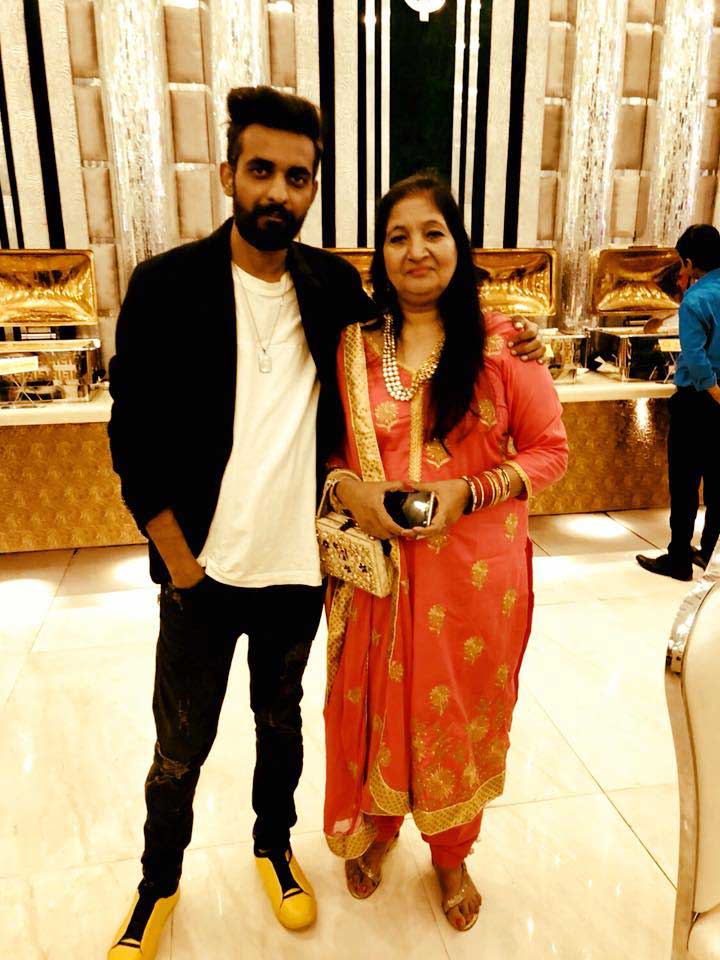 In conversing with him, we got to know a little more about his personal life and career.
1. Has Winning The Great Indian Laughter Challenge Changed Your Life Drastically?
Life is good and yes it has changed a lot. After winning the finale, people have started recognizing me and things have changed a lot in a positive way. Before winning the show I was popular but my win has added stars to my reputation. More offers are coming my way now and I certainly feel glorious.
2. Tell Us More About Your Childhood.
I was born in Chandigarh. However, I lived all my life in Delhi with my mother. I completed my high school at MRV Model School and did my senior schooling from G.B.S.S. school. I have a Bachelors in Arts from correspondence.
3. How And When Were You Bitten By The Comedy Bug?
I never thought of becoming a stand-up comedian since the beginning. As a kid, I watched Umer Shareef a lot. He has done some tremendous performances and poker face was his genre. I picked that genre and started performing in my school plays and in college as well, and that's how I became a comedian.
4. So When Did You Started Performing Professionally?
While I was doing my college I was also working in a multinational BPO. I used to roast people and rather than taking it on a light note, they use to go haywire and feel offended. People may think I perform with a poker face but the truth is I am poker face. I was not very likable to my colleagues which made me quit my job. A lot of people have suggested me to start performing stand-ups. One day I googled "How to be a stand-up comedian in India?".
I was literally unaware of the whole process. I came to know about Canvas Laugh Club and contacted them. After I got my first spot; which was applauded. I started performing stand-ups.
5. Was It Hard To Pave Your Way And Establish Your Name In Comedy Sector Before The Great Indian Laughter Challenge Happened?
Yes, It was. I have to look for open mics, more spots. Every day I had to start from zero and try a little harder. I had no clue where my life would take me with this, but I thought it was worth to try than to quit.
6. How Did The Great Indian Laughter Challenge Happen?
I received a message about silent auditions for the show and applied. They wanted a video, so I shot it at home and sent it to them. I got a callback and was asked to come for the auditions. I went there and screwed it up. I literally tried to perform loud and panicked. I told them that I can't continue and left the stage. I was disappointed in myself.
However, later I got to know about the Lucknow auditions and thought about giving it another try. I traveled from Delhi to Lucknow with my friend and gave my best there. I was certain about my selection, however, I was told to go home. I was disheartened and along with my friend was walking back, when I heard the guard calling my name. He told me that I was selected and I had to stay back – Believe me I never thanked my stars so much, ever, if not that day.
7. From A Contestant To The Winner, How Was The Journey Throughout The Show?

Actually, I never had any difficulties, other than having a bad day or two everything worked out smoothly. All the contestants were supportive, the team, the judges, the mentors, all of them were helpful, understanding and encouraging.
8. One Thing That Was Best And Worst About The Show?
Actually, nothing was worse, everything was good but the best thing was that it was completely unbiased. The better you perform, the better will be your reviews. Every judgment was solely based on the quality of the performance.
9. One Day When You Thought That You Might Be Eliminated.
In the middle of these three months, there was one time when I had my whole script prepared which was approved by the team and just a day prior to the shoot, I was told to change it. It left me on tenterhooks and while I was returning to the vila I said to myself, "It's okay, so far the journey has been good, let's give it up now".
I went to sleep straight without even writing a script for my performance. Next day on my way to the studio, I wrote my part and performed it unrehearsed. It went well and I actually got silver bell. No one had an idea that I had a script to perform.
10. Who Was Your Biggest Competition In The Show And Were You Expecting Your Win?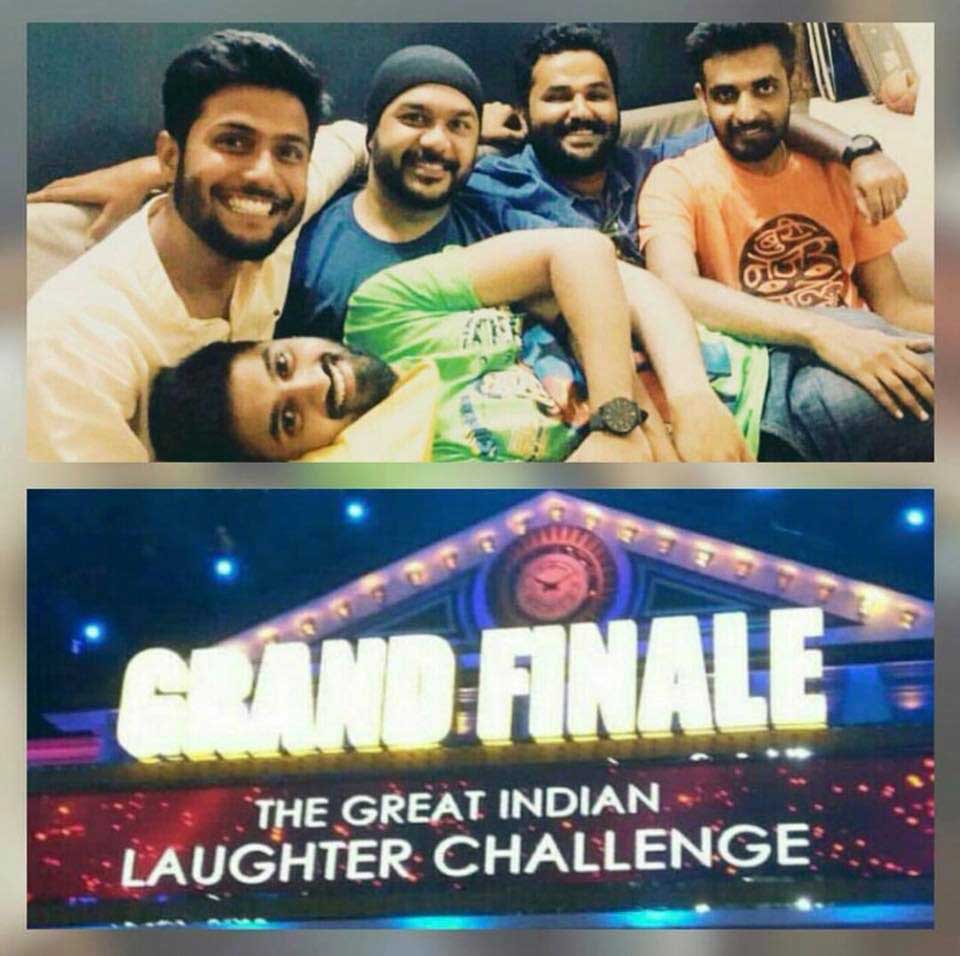 Actually, I never considered anyone as my competition. I always tried to perform my best and that's it. I am immodest and actually believed I was the best.
As far as winning the show is concerned, It actually was a surprise. I never thought about winning the show. It was something that happened unexpectedly and I am thankful that it did.
11. What Are Your Future Plans?
I am just letting this win sink in right now and taking my time. I am getting some offers from other TV channels, however, I haven't decided anything yet.
12. How Was Your Experience With Akshay Kumar?
It was purely a delight to be with him. I have never considered myself a fan of anyone but he has a persona so impressive that he has become my man crush.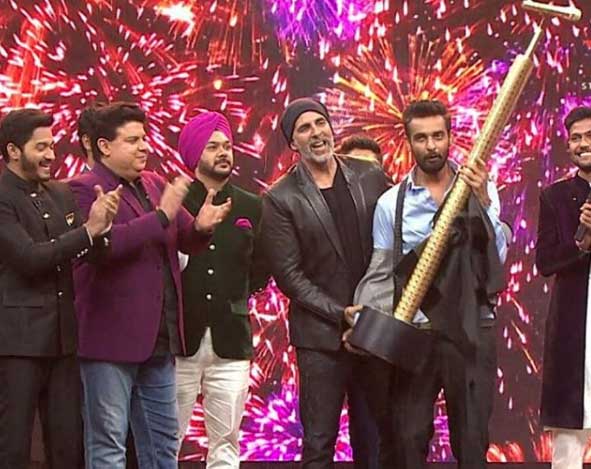 Abhishek Walia is amongst the very few young and talented comics of today who have managed to attain professional success in a very short time. While he still has many summers in his account, we are hopeful that they will bring much laughter and spontaneity to his audience. We wish to see more of him.
All The Best!
Avni S. Singh