Cartoons! We love them; how can we not like them. Giving wings to an actionable verb, we all aspire to be funny. Humor, after all, is to life what oxygen is to breathing. Even today, as you dress up in your favourite gothic horror costumed character, whether for a theme party or a Halloween event, there's always a reference to some toon!
Isn't it?
But not always have cartoon characters been only about comedy or tongue-rolling, rib-hurting drop dead funny humour, right?
Let's dive deeper into the 1980's, a time where comedy surfaced on the idiot box but began focusing outside the realm of broadly funny escapes of a Tom & Jerry or Duck-Tales.
Life then, in the heart of the bygone, nostalgia-inspiring 1980s wasn't all about timber crushing, household crockery breaking, popcorn spilling cat-and-mouse drama. Was it?
If not for the volcanic appetite of Hollywood birthing one legendary action film after the other, picture Jean Claude Van Damme's Bloodsport and Kickboxer or Stallone's incredibly successful Rambo series, then the 1980s would often be remembered for giving to the sphere of toons- a brawny, muscular frame.
Its time for some confession; its time for some He-Man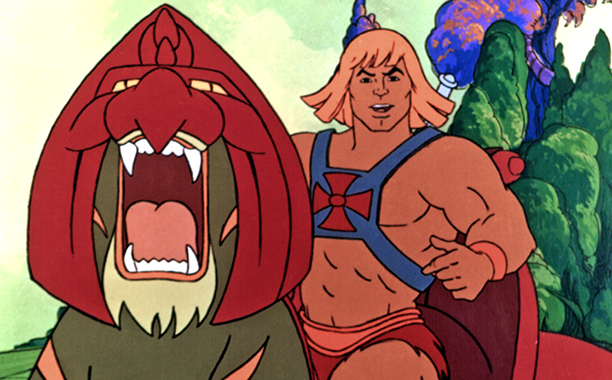 Where other toons drew your attention to the nervy excitement of the madly funny Tom running about the house, in search to gulp down his common nemesis- Jerry, He-Man upped the ante of action cartoon characters.
So what's your take on He-Man?
Was He-Man all brawn and muscle-power?
Was He-Man an ostentatious figure of enigma, presiding over a kingdom whose savior and only hope were he and his manic charm?
Not just a hunk who could bulldoze his enemies requiring no more than a minor twitch of his muscle, the He-Man character was charm and raw machismo personified. His strengths weren't just the intoxicating physical charms or those superhuman hulk powers, rather a presence emblazoned by a coterie of men and women, whose superpowers you wouldn't be least interested to overlook.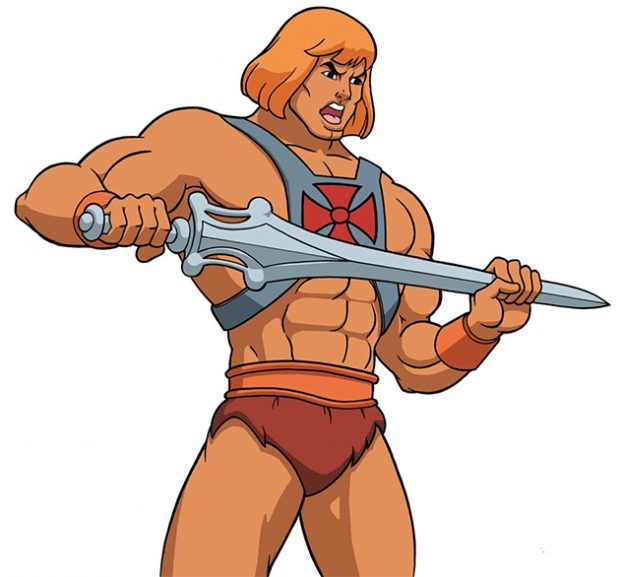 After all, there was the great Prince Adam, the ruler of the Castle of Greyskull, as also its defender of pride and the kingdom that had to be defended from the vicious powers of Skeletor, the antithesis to He-Man's warrior-like existence.
As fans, we were transported to a level playing field that wasn't only painted by unsavoury colours of "I do something stupid and you laugh", rather, narrated by tales of He-Man's courage, by symbols responsible for the kingdoms' upkeep.
Amidst cocky cereal commercials and an endless tirade of growing real-estate print ads surfacing on print media, He-Man was a respite from clichéd tongue in cheek humor, in an age, that had no laptops, no smartphones and one where real time conversations existed over emojis.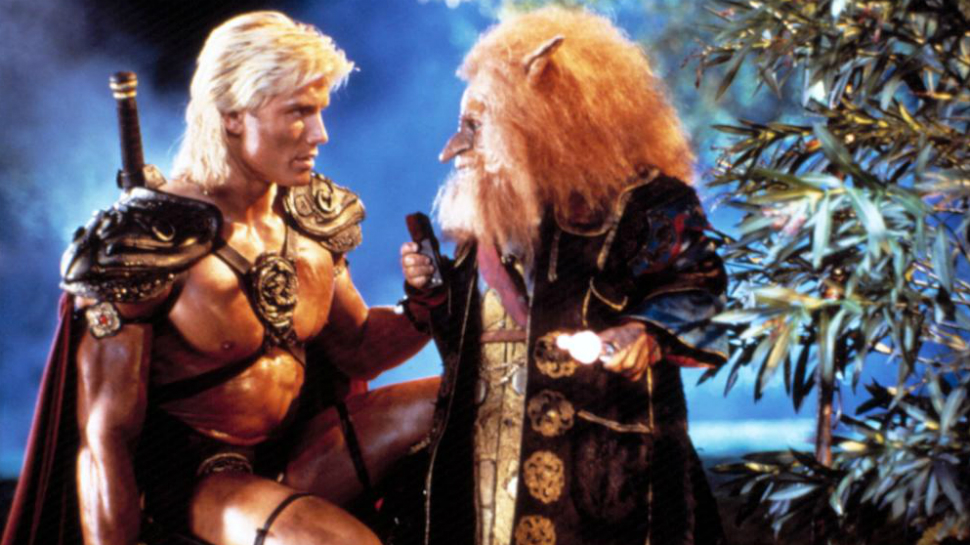 This was a time where we, as kids, perhaps still spent time on the sport field, often coaxed by parents who seemed unhappy with only good grades and wanted the sportsman within to find some form. This was an age counter culture was growing ever more tired of political clamor, edging toward Hollywood highs, where values like chivalry and being a good Samaritan were spoken of, perhaps in the same breadth of respect as one finds the owner of a successful start-up today. Surely, it could be described a time where battle-hardened veterans occupied mainstream headlines in American media as did grannies in households where eating a meal together imbued the core strength of a family.
Implicit in the 1980s, a time untouched by the brutally corrupt sands of commerce was the classic idea of enjoying an all-American Sunday breakfast in front of Cartoon Network dishing out a surreal narrative of love, action, an all-encompassing warrior prince tugged into a life and death drama between good and evil, foraying the warring lines between human and the superhuman, walking the conscientious line of good against bad.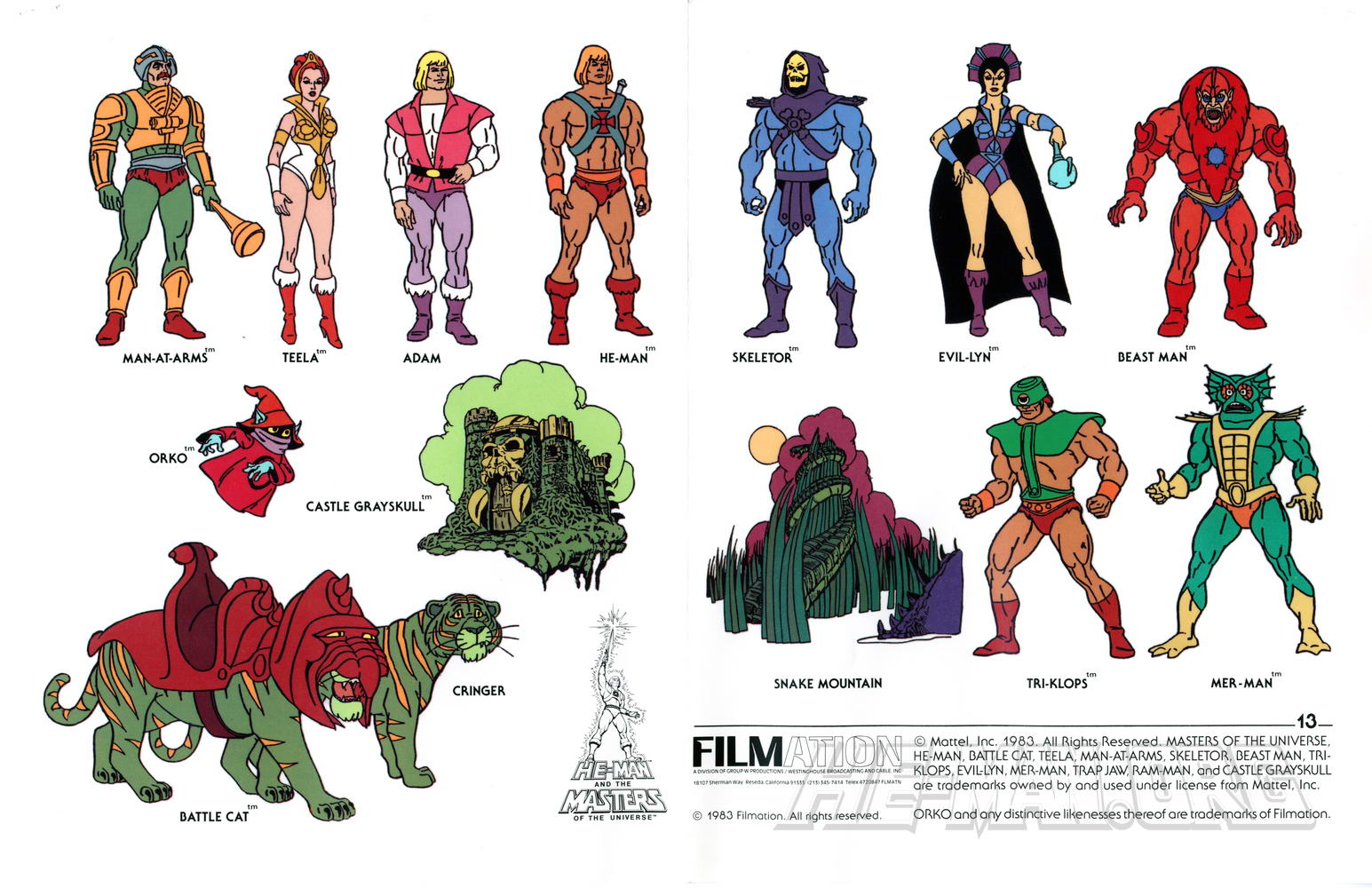 He-Man and the Masters of the Universe couldn't be dubbed as merely a cartoon, right? After all, it played out the classic battle between powers of doom and incredible courage: personifying the victory of good over evil with a handsome prince taking charge of a kingdom threatened by paramount evil- perhaps indicating a growing trend of what were to come; a contemporary world today warped inside the power struggle of an endless Russia versus America battle- who knows who is on the good side, if at all? Right?
That said here's another thing that stood out when it came to ravishing the He-Man and Masters of the Universe saga.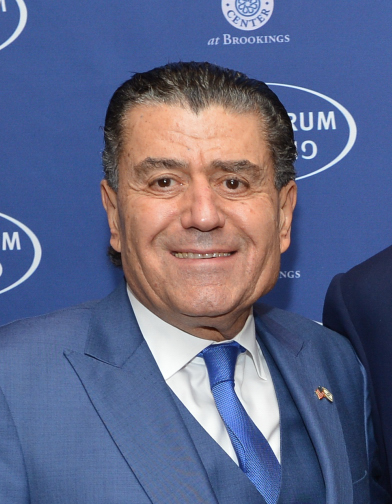 This was epic storytelling punctuated by a moving soundtrack, produced by rather unsung American-Israeli music figures: Shuky Levy and, Haim Saban, the former responsible for famous soundtracks of Inspector Gadget, The Mysterious Cities of Gold and the latter, regarded by Forbes as the 232nd richest person in America stood out and became hummable tunes in those hazy days of 80s.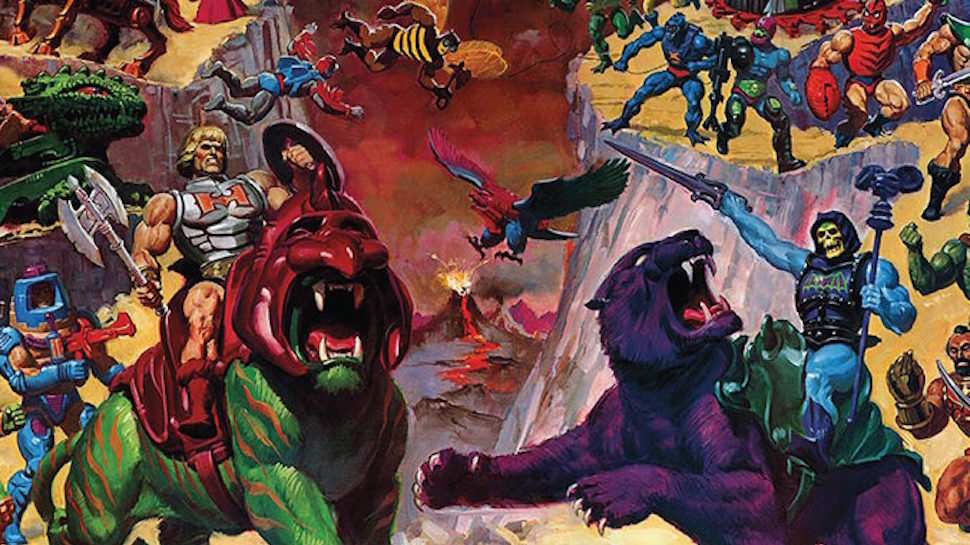 But what contributed to He-Man's gladiator-like persona, perhaps one revisited by young American teenagers- boys wanting to be like him, girls charmed by a brawny frame- was the presence of a feminine strength: the mighty Teela adding to matters of the heart, connoting that it wasn't all vulpine jawline destruction and, remorseless gnawing of the evil.
As the captain of the Royal Guard at the place of Eternos, Teela added rich vigor to a love-struck Prince Adam's life. The goofy Cringer, the feline, who became with the magnificent twirl of the sword, a battle cat, He-Man rode hearts with cool weather.
Then, with an action-packed paraphernalia of impossible to imagine human strengths came about Fisto, Orco, Man-at-Arms and of course, sorceress of castle Greyskull- He-Man's spiritual advisor.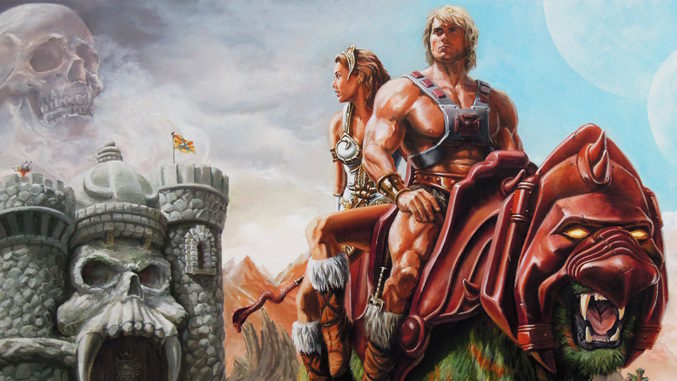 Boy, how quickly does time fly, taking away enchanting drama of the uncomplicated 1980s, as if a dinosaur dissolved into quicksand. One wonders if Dolph Lundgren could be talked into reprising his famous 1987 role as the titular role of He-Man in He-Man and Masters of the Universe. Or maybe, revered action heroes of mainstream 21st century cinema; Bradley Cooper or Chris Hemsworth would fit in?
Do you still have the famous figurines with you that you may have flaunted back at school in those forlorn days when not having a girlfriend was so uncool?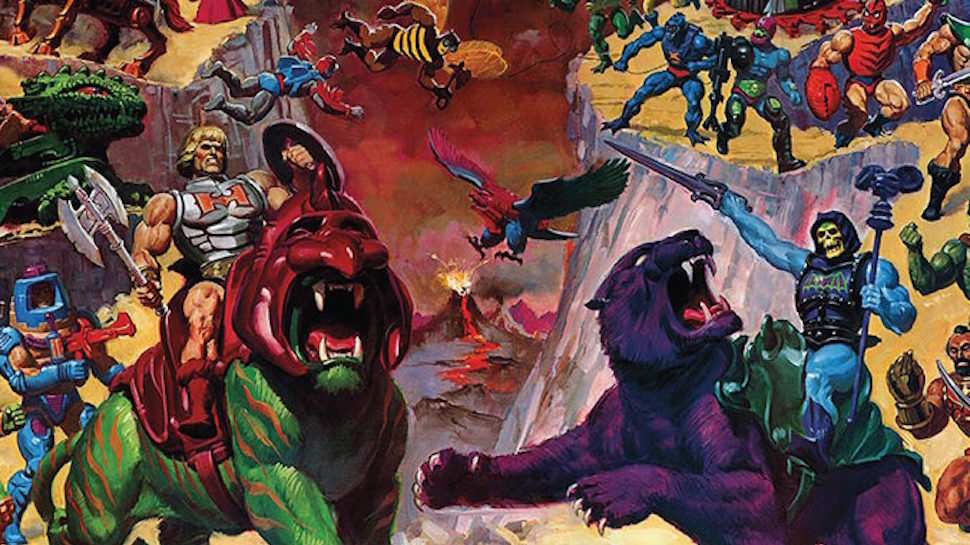 Who knows?
But one thing is certain, in this age of Pokemon Go with toons riding on vanity, not to mention, the new Donald of the age, no Disney character ever may counter the mighty reach and grandeur of He-Man.
Fair call, is it?