"OK Jaanu", the name of the movie may seem like a 'happy go lucky' romantic flick but the story line holds more than you expect. The movie stars Shraddha Kapoor and Aditya Roy Kapoor in lead roles. The trailer of "OK Jaanu" establishes them as a young couple in a live-in relationship in Mumbai who are very ambitious in their life.
Naseeruddin Shah plays their landlord who suspects that maybe these two are married, and when asked these two carefree teenagers reveal that they just want to be together for some months as they both are going to different countries for higher studies.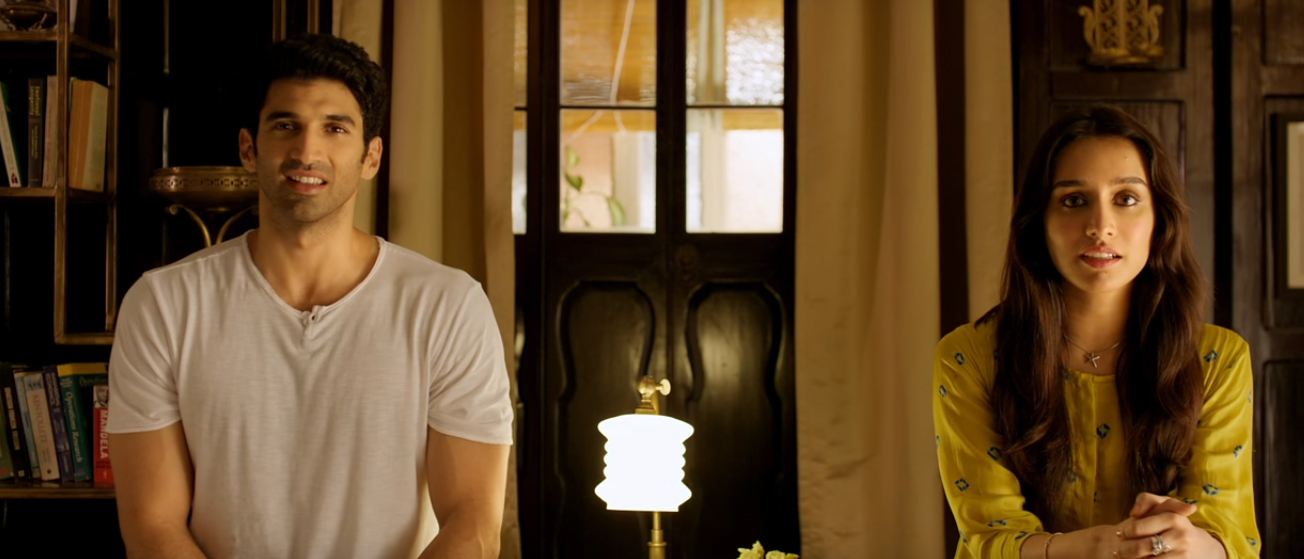 "OK Jaanu" is a crazy love story where two people plan their life according to their individual choices of the carrier but as we know, 'life surprises you' in many ways. Apparently, Shraddha wants to study Architecture in Paris and Aditya plans to move to the US. They both agree on living together in a live-in relationship till they both are in India but destiny plans otherwise. The love-bond grows stronger and with time, they realise that it is impossible for them to live without each other. (What follows next is a mystery but "OK Jaanu" does seem promising)
"OK Jaanu": Watch The Full Trailer Here:
( Video Courtesy: Dharma Productions )
Believe it or not but unconventional movies like "OK Jaanu" are the new trend in Bollywood. First "Befikre" and now "OK Jaanu", Bollywood is revolving around the idea of modern relationships and exploring it in every dimension.
The famous 'Aashiqui' pair looks perfect as they share a sizzling chemistry between them. The chirpy dialogues and fun-embedded scenes are too good for eyes and the emotional quotient in the movie is just about right.
Directed by Shaad Ali, the movie intrigued us to see if these lovers would keep the tryst in the life or ambition will prevail over matters of the heart.
It is a South Indian Movie remake and is coming to theaters on 13th January, 2017
Follow us on Facebook, Twitter and Instagram for more updates. Don't forget to like and share. Do tell us your views in the comment box below.
12 December 2016
Avni S. Singh