When Rang De Basanti released in 2006 it opened doors to vivid imaginations of more than a fulfilled college life. It offered the young viewers an idea how they're inevitable in their youth and can achieve anything and everything that they want. More than that, they made the young minds believe that college is one kick-ass journey you would never want to miss out on.
Then it showed how love was important, be it for your lover, your son, or for your friends, love was important for each and every one of us to function. And, ultimately it showed how the passion for the nation has its own way of igniting and it's worth-it in each and every aspect.
Everyone who watched Rang De Basanti for the first time when they were young and still were not well aware of how abhorrent this world can be, dreamed of living a life like that. We all wanted to circle around the India Gate at night, or maybe even kill someone for our friend or this country. All of this was not only possible because of the actors or the story or the makers or the songs, but also because of the Rang De Basanti dialogues.
Each and every word of these Rang De Basanti dialogues were weaved with a thought like no other. They touched our hearts and more than that, they remained stuck in our minds forever. Here are few of Rang De Basanti dialogues that are filled with emotions, drama, and passion, but above all, they are filled with familiarity, a familiarity of the past and our dreams.
1. We all need to work in order to make our country a perfect place to live.
2. Be the change you want to see.
3. Oh, these words!
4. Something that can bring back so many memories.
5. So true.
6. This system spares no one.
7. And, they indeed created a blast the world needed.
8. In the great words of Shaheed Bhagat Singh.
9. A closer look at Siddharth's character.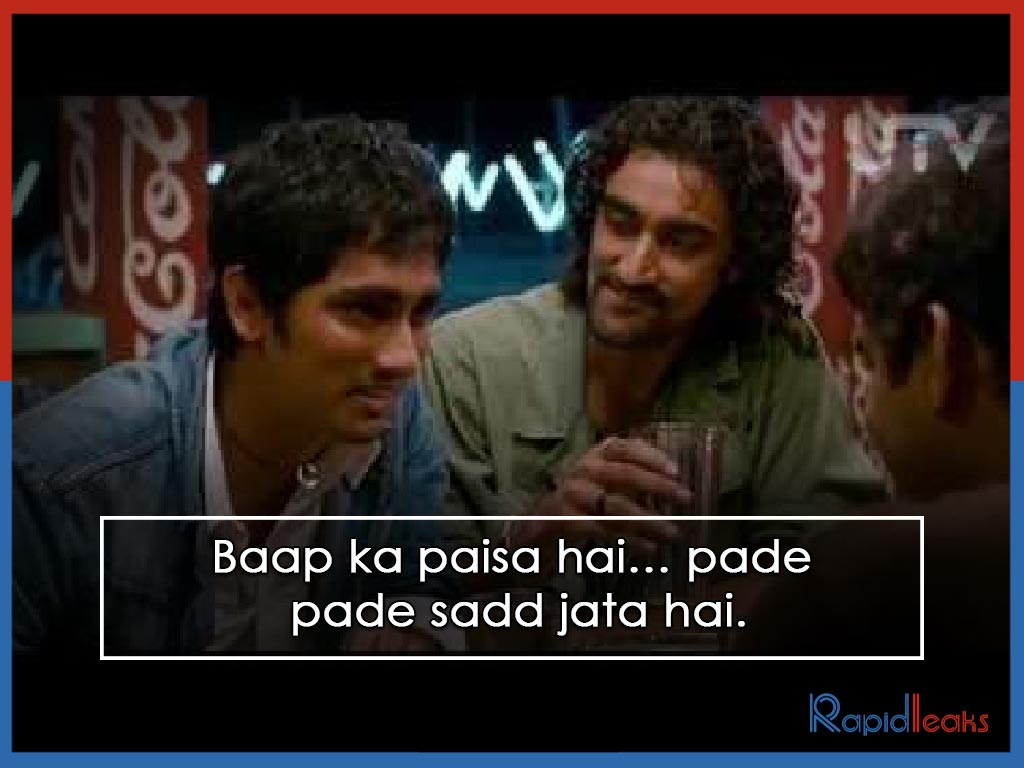 Don't lie and admit, these dialogues and the entire movie was a work of art.
Jyotsna Amla