Many things are cute in life- aren't they? For instance, the neighborhood's best-looking chick who's admired even by the elderly in the block. The cuddly pet cat your sister receives as a bday gift. That's cute. What's also cute is how our parents often nearly hold their hands whilst watching an old Madhubala and Dev Anand or Shammi Kapoor romantic hit and what stops them is our curious gaze. And all of these sites are relatable and ooze an honesty of emotion. But what's cute about Priyanka Chopra and Nick Jonas video calling?
To be frank, it's always cute when Prime Minister Modi finds the perfect spot, all of a sudden, on an Indian road that's full of garbage and he takes to the broom himself to clean up the mess. In so doing, he also makes sure the moment is put everywhere on social media. What can be cuter? Perhaps this gives even Bappi Lahiri's gold stock exchange worn around his neck a run for his money- does it not?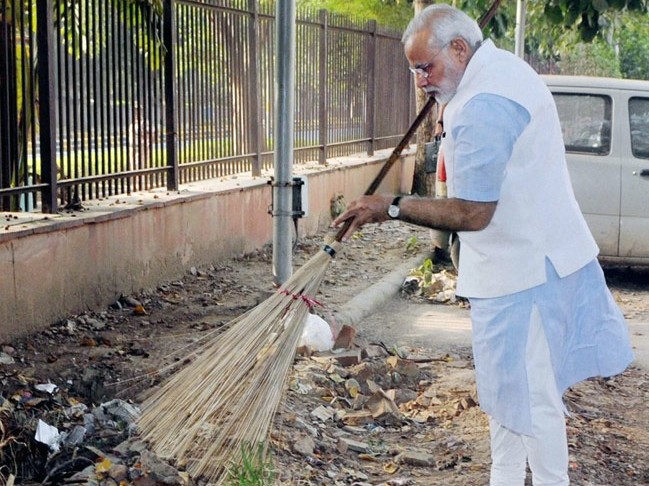 Surely, no offense to these celebs but what's exactly so cute about the couple calling one another that's made national news?
Priyanka Chopra and Nick Jonas' video calling is something utterly harmless and indicative of a couple in true love. But should there personal moment of intimacy give reasons for national media to ignore other real issues and project is as being 'cute' and something of utter importance?
Most of us have had moments where we've either been pursued by someone who loves us or where, let's face it, we've stalked someone on social media. Imagine that being described as 'cute' and being put out on news?
Imagine our first kiss, the usage of phrases like 'honey, baby' (you know the drill) for our woman being used as social media lingo- epic, heartwrenching- on an Insta or Facebook!
At this point in time, referring to Priyanka Chopra and Nick Jonas' video calling is a news that's also driven people to remember their 'envy-inducing' Italian sojourn, a holiday they jointly took a short while ago.
Taking a cue from Bollywood itself, what's really 'envy-inducing' is actually how Sushmita Sen, despite being a single mother, adopted a daughter that she plays a full-time mother to, besides sporting six-pack abs at her age. What's envy-inspiring is how despite being a subject of constant internet trolls, the LGBT community in India has stood up for itself, despite being left in the cold for years together.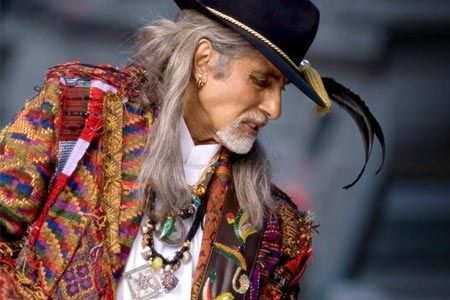 To be frank, Priyanka Chopra and Nick Jonas' video calling picture is about the same level of 'cute' as is Mr. Amitabh Bachchan- brand ambassador of the Beti Bachao Andolan- saying, "Neither my name is Tanushree, nor Nana Patekar. So how can I answer your question?" when asked about the harassment matter that has Nana at the center of a storm.
One understands we are in an age of social media overload. We are in an age where journalists get murdered in broad daylight and where a Ravish bravely defends his powerful attacks on the government for its stupid contradictions, despite knowing well he can be shot down. But what one doesn't understand is, however, that what sense does it make to immerse oneself in the cult of celebrity to an extent where every single move of theirs is remarked, commented on, shared, reposted and made a subject of adulation.
Thankfully our love of imitating and being submerged in celeb-love hasn't spread to an extent where we jump down from the Burj Khalifa akin to a Tom Cruise. Some part of us is wise.
That said if you ever wish to break free of the self-imposed celeb-culture that's like a zombie apocalypse nowadays, check yourself through the following simple measures:
a) Check whether you are wearing those lovely, cringeworthy Manyavar Lehengas and Shervanis because Anushka and Virat, wear them too. If yes, then, well recommend yourself for a Bharat Ratna.
b) Try to differentiate between viral fever for real and the one witnessed online and if you can't then visit a doctor now.
c) If you haven't yet attempted the Kiki challenge despite knowing the repercussions then do it now, from a moving truck and your hands tied at the back- of course, under the supervision of a psychiatrist.
Remedy?
If you do the above, the chances of your returning to a state of normalcy are about that of Michael Jackson returning to the stage. You're in a mess that's akin to the dog that died when bitten by a human. Nothing can cure you now. You deserve to spend your days and nights calling Priyanka Chopra and Nick Jonas' video calling picture 'cute.'