"Yeah I travel between Paris and Rome frequently because I have a commercial plane."
"I don't like it (commercial plane) really."
"People bother me to a degree you don't have an idea!"
And, here's another one from the long list of verbatim- well, were these really some or were just a strand of carefree individual expression?
"People bother me so much because am easily recognizable!"
Not a man you'd meet any day. Well, actually, you only would if were either of the following:
A mogul in the world of fashion
Some artist who adhered to the only norm real artists ever follow- fierce individual expression
A top shot journalist
A philanthropist,
A bestselling writer or novelist,
"Some person who follows" (let's treat the word with a sense of purity here) brands
Or, and finally before the list grows into resembling our planet's populace-
some celebrated actor, fashion photographer, stylist or someone of that sort.
Karl Lagerfeld was larger than life. And he will perhaps stay that way even as he's vanished from a planet he helped style in his own unique way.
The octogenarian passed away at 85- man that's not a bad number to have stayed on for- may never be forgotten for his efforts to give Fendi its true standing in the fashion cosmos.
It's not too surprising to note why Pop culture will remember him as an icon that gave the four-letter word some meaning, albeit in his uniquely bamboozling way.
But the rest of the world will do both- glow in admiration of the guy who shaped much of Chanel, ever since he donned its designer's hat in 1983 and seethe in rage for Lagerfeld couldn't care less about expressing his opinion on people, styles, the so-called style icons and whatever, whatever.
Freakishly knowledgeable, seemingly eccentric, cool if not always calm, and, successful, no, mega successful- the Kaiser of the fashion world was all this and more.
The adjectives, one feels are only going to increase as the world comes to grip with this German genius' demise.
It's one thing to be successful in the constantly changing vagaries of the world of fashion. However, it's something quite other to add a sense of individuality to a realm that thrives on artistic expression.
You don't find people foul-mouthing a Rolls Royce everyday, right?
It's let's say, the same, as how one doesn't find many questioning the greatness of Ayrton Senna or Michael Schumacher in Grand Prix racing.
It's one thing to be a fan-boy or be taken in by something that is awe-inspiring.
It's something quite another, however, to level contempt or dissatisfaction at symbols that are universally accepted.
To speak in specifics, consider Adele, one of Britain's unofficial national treasures.
Karl Lagerfeld- born, Hamburg, Germany, 1930, was, is, and shall also be, remembered as someone who didn't check the public barometer of what's right to say what isn't before offering his opinion, even if that meant the great British singer.
Few have been as admired as they've been doubted or considered controversial as the man who was considered in the true sense of the word a fashion mogul.
In 2012, Adele, according to Karl Lagerfeld, was 'fat' in a dress the Deutscher felt she failed to carry.
Public outrage may have also followed on the legends' comments on the concept of sweatpants.
Hey- would you massively disagree with him here. Check this quote out:
To that extent, Lagerfeld was among the rare who could afford to if not admirably back up his strong takes on things.
He, yes sir, was the dude who could foul-mouth even a Rolls Royce for all you like and wouldn't spend a iota of a second before lambasting the male bun of the 21st century.
Not that he did. Not that it matters now.
Well, from the perspective of "World of Karl" and its hundreds of thousands of readers, it does. Right?
But long before the 21st century adopted, readopted, discarded, and again, reconsidered drainpipes, ponytail, the male bun also of course, and pretty much every darn thing that sells in the name of 'retro'- here was a man who made strange looking hairdo work.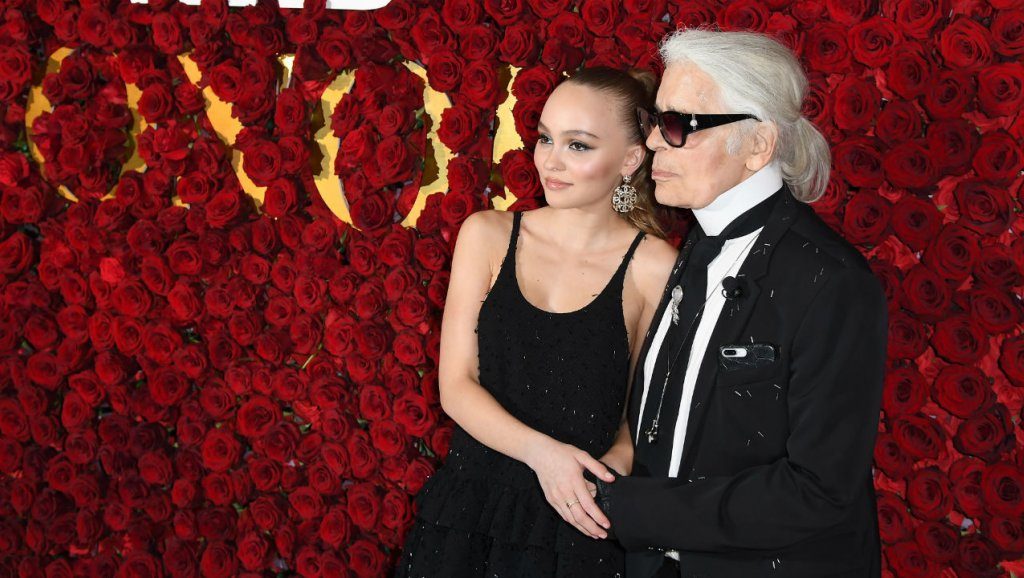 On top of it, he exhibited remorseless flamboyance to sport it with gothic dark shades.
Creepy, they might have looked to an uber-cool audience that's content in teaming a boring white shirt with black pants but Lagerfeld, was, well, unapologetically, himself.
In an era running after selflessness and virtues, offering lame and DIY (do it yourself) on practically everything, the German was a trendsetter long before the world understood what the term really meant.
This was no ordinary man. He was a man of extraordinarily vivid proportions.
His label is an extension of his personality. His attires may or many not continue to inspire envy.
But here was a man who drew appreciation and even polarized public opinion from the standpoint of glamor, glitz, lifestyle whether be it a piece of dazzling eye-wear from Gucci or an unputdownable handbag from Fendi
The aforementioned is the easiest and stupidest cliché to use. Right?
But what may not be could be the following, a simple, harmless telling of truth that conveyed Lagerfeld as only Karl the 'Kaiser' Lagerfeld ever could, albeit telling us how we can be ourselves.
That Lagerfeld- once an intern with Tziani, a savior of Chanel, shared, "my childhood was normal and the only thing I ever wanted then was to get out of the town near Denmark where I grew up."
In referring to his humble beginnings at Germany, could it be that Lagerfeld shared candidly a poignant truth of our lives; that maybe, in order to make ourselves be heard, understood, felt, perceived, we need to get out of our comfort zone?