The last time she took a bath, it was Midnight in the Garden of Evil, Keanu Reeves was an infant, not John Wick, the world hadn't begun wearing yellow jackets and green shoes in the name of style statement, Michael Jackson was still Moonwalking, the Berlin Wall stood in its place, people hadn't begun adopted lizards trendily as 'cute' pets, and Danny Devito had more hair on his scalp than today. But is this exactly what she's trying to tell us when Lady Gaga says she doesn't remember the last time she bathed?
That left us confused. No foxed, actually. No, actually teary-eyed.
Not because one doubts that there may not have been a shower in her salubrious Hollywood mansion (or wherever she puts up), a strange thing for a celeb who can buy at least 1 million pieces of health faucet at once. But because you are struck by a realization that long before Greta Thunberg even arrived on the scene to take charge of the climate, someone had thought so carefully about the climate so as not to waste a droplet of water.
But would you reckon Lady Gaga is funny or is she serious when she says she can't remember when she last bathed? For one's got to feel for Bradley Cooper then, ladies, wouldn't you? Or maybe you realize that Lady Gaga is in well within her rights to be celebrated and that saving water does entitle her to be celebrated in a fashion that's exactly the name of her last Hollywood film: A Star Is Born!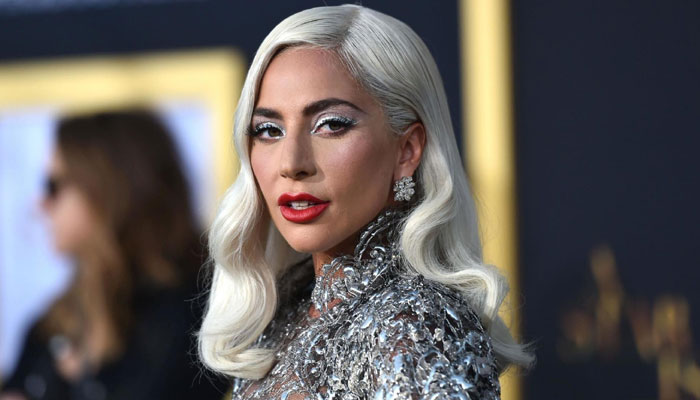 Or maybe it happens with busy celebs; a back-breaking globe-trotting travel schedule in the wake of promoting the latest release, the time spent in the salon to put up something that looks like too many colors making love to the human scalp on a fluff of hair, the continuous intellectually gifted social media updates that would give a Dalai Lama or Elon Musk severe inferiority complex, or the endless excursions to effluent shopping paradises! How is one to know what time of the day it is, let alone matters pertaining to personal hygiene?
In some ways, she is tremendous.
But don't think Lady Gaga is funny. Because if Lady Gaga is funny then what are the following people or scenarios
Something that Donald Trump wears in the name of hair?!
The confusion regarding who's more beautiful among Caitlyn Jenner and Kim Kardashian!
People who mispronounce the phrase 'Memes'!
Vladimir Putin in a polka-dot mankini
An actual fashion trend that found people wearing noodle-style shoes
Jim Carrey in Ace Venture movies
The Ki-Ki challenge
Steve Martin at his best in the Pink Panther movies
The very idea of someone from Bermuda getting lost in the Bermuda Triangle
The thought that a spoof of James Bond should have Stanley Tucci as 007
But nonetheless, none of the above are funny. They can't be. Not when Lady Gaga is funny!