Kendrick Lamar is one of the most successful and exceptionally talented rappers in the music industry as of now. His work has been profitably accepted by both the audience and award shows, alike. And, today, Kendrick Lamar just won a Pulitzer Prize for his album DAMN.
Lamar creates history with this win, as now he's the first hip-hop artist ever to win a Pulitzer for their rap album. That's not all, he is also the first person to win a Pulitzer for any music that's not classical or jazz, something Pulitzer committee is known for, since the inception of this award.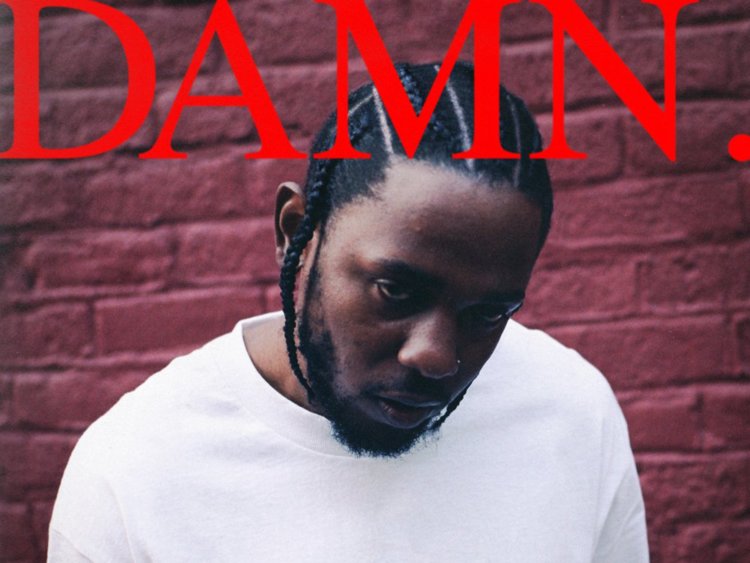 Congratulations to @kendricklamar, @dangerookipawaa and @Interscope! #Pulitzer pic.twitter.com/fFQBYnoW9F

— The Pulitzer Prizes (@PulitzerPrizes) April 16, 2018
Explaining the award to Kendrick, the Pulitzer board said the album is "a virtuosic song collection unified by its vernacular authenticity and rhythmic dynamism that offers affecting vignettes capturing the complexity of modern African-American life". Along with this extremely prestigious award, Kendrick also wins $15,000.
The 30-year-old rapper has given one hit album after another which has resulted in a total of 11 Gramys over the time. However, when Kendrick Lamar got snubbed for Best Album award at Grammy, again for the third consecutive time, and had to settle for just Best Rap Album, the fans were not happy. But it seems the Pulitzer will make it for the loss at Grammy.
Lamar is more than just a rapper, his talent for using words to express everything around him is constantly making people fall in love with his work. Washington Post describes Kendrick Lamar's work as "the sound of 21st century American life — a black art form with a black-and-white-and-everyone-else audience. The music is an implicit conversation about the conjoined legacies of slavery, segregation, police brutality and other hideous injustices that our society doesn't care to solve. In that sense, rap music is the sound of a broken nation struggling to understand itself".
Hailing from Compton, California, Lamar's singles – "Alright" and "The Blacker the Berry" – have transformed into anthems of high-profile shootings of minorities as the conversation about race relations dominates news headlines. In fact, Lamar is one of the few artists who continue to bring the struggles of his community to the forefront for people to see and understand. He is doing this not only through his music videos, songs but also through his award show performances.
Here's how fans reacted to Lamar's Pulitzer for music win.
https://twitter.com/RobMarkman/status/985961901493497856
KENDRICK LAMAR WON A DAMN PULITZER. LEGEND. THE LITERARY GENIUS OF KENDRICK LAMAR STRIKES AGAIN!!!!

— Prince Markie REE 🟥⬛️🟩 (@ReeAmilcarScott) April 16, 2018
Beychella and Kendrick winning the Pulitzer within 48 hours pic.twitter.com/V6jjsFAlpY

— Tananarive Due (@TananariveDue) April 16, 2018
Beyoncé had Coachella renamed after her, Kendrick Lamar won a Pulitzer Prize, & Black Panther has made more money than Titanic.

Black history month is every month, every day, every year, all the time.

— Clint Smith (@ClintSmithIII) April 16, 2018
Y'ALL! KENDRICK LAMAR IS A PULITZER PRIZE WINNER https://t.co/e72jUTTgpI

— MJ Franklin (@heyitsfranklin2) April 16, 2018
i will absolutely never get over dana canedy's face right before she announced kendrick lamar pic.twitter.com/i2RcRiu7Zp

— jaye "elizabeth debicki is 6'3"" hunt (@hayejunt) April 16, 2018
KENDRICK WINNING THE PULITZER HAS MOISTURIZED MY SKIN, FIXED MY CREDIT, AND FINISHED MY DISSERTATION #pulitzerprizes #musicology

— dr little ferret, phd (@imanimosley) April 16, 2018
Monday is looking up https://t.co/wYwR8b3qN3

— Leor Galil (@imLeor) April 16, 2018
Kendrick just won a Pulitzer for 'DAMN.' pic.twitter.com/UFsGHPjnTM

— philip lewis (@Phil_Lewis_) April 16, 2018
Kendrick Lamar won a Pulitzer before winning a Grammy for album of the year, that's some shit.

— Elamin Abdelmahmoud (@elamin88) April 16, 2018
Ok. This is kind of amazing. Kendrick Lamar just won a Pulitzer for DAMN. That he won a Pulitzer before a Grammy for Album of the Year is insane. But this is special and well deserved. https://t.co/WyOvO84Jw5

— Trymaine Lee (@trymainelee) April 16, 2018
Prior to Kendrick Lamar, the Pulitzer has been awarded to some notable artists like Bob Dylan, Thelonious Monk, Duke Ellington, John Coltrane, George Gershwin and Hank Williams in the past. There's one major similarity between each and every winner of the Pulitzer Prize and it's either their Jazz or Classical background. The Pulitzer for music is considered to be very homogenous not only in the genres it recognizes but also in the race and gender of the musicians it honors. No woman won the award until 1983, and no African American won until 1996.
Jyotsna Amla