The much-awaited Sargun Mehta and Binnu Dhillon starrer Kala Shah Kala is out and running in theatres and it is getting all the love it deserves from the audience. With big names attached to the project and even bigger expectations, considering how well the trailer worked for the audience, the movie was expected to work well and it indeed is doing the same.
So, naturally, we at RapidLeaks had to go and watch the movie to understand the craze and hype surrounding the movie and spoiler alert, we enjoyed a lot.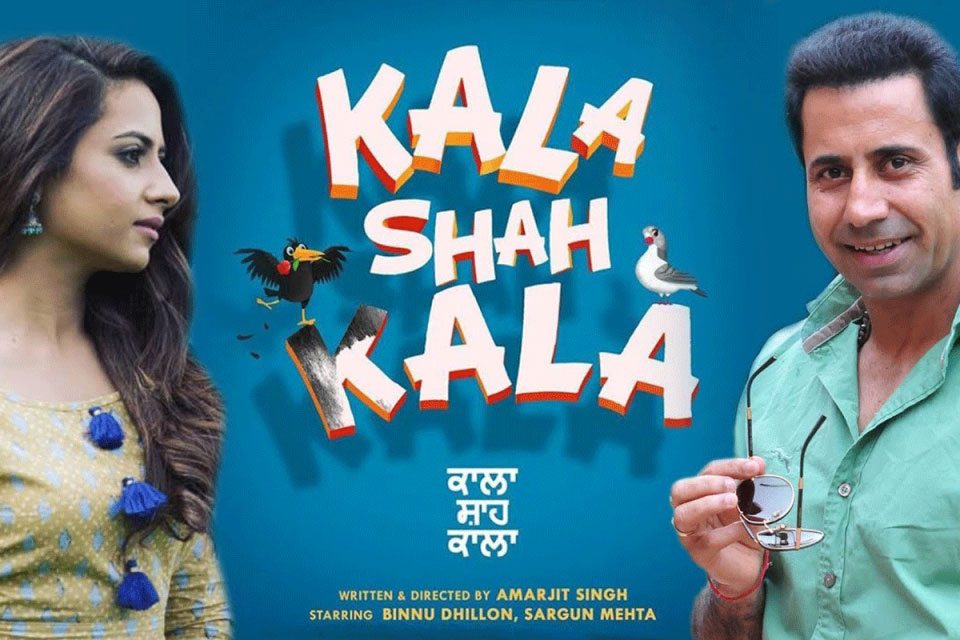 Here is the Kala Shah Kala review that many of you have been waiting for and if you want to make a decision about whether or not you should go to see the movie, then we would recommend you to book the tickets right away and take your entire family with you. Kala Shah Kala can be taken as a commentary of our society which puts one's colour and looks before their personality and their true self, which is why it is essential to be seen with more and more people that are closer to you.
Summary of Kala Shah Kala:
Kala Shah Kala is about Lovely (Binnu Dhillon) who is a happy go lucky guy who is struggling to find true love, all because of his dark complexion. He eventually falls for Pammi (Sargun Mehta) who is nothing short of the woman he has dreamt all his life about. But their love story isn't that easy on the eyes and paper, Pammi is in love with Jaggi (Jordan Sandhu) who feels the same for her. Now, in order to woo Pammi and make her realize how Lovely is more than the colour of his skin and how much he loves her, Lovely does some of the craziest and comical things that you have to see in the theatre only.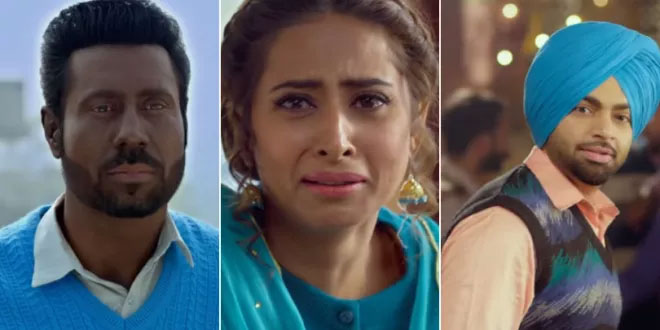 Kala Shah Kala Review:
The first half of the movie is where the makers rope in the audience with their funny dialogues and joyful situations, whereas in the second half of the movie, the drama unfolds for the leads, as well as for the audience. Even though is it a love story with a love triangle on its front, Kala Shah Kala is more about we as humans perceive and recognize people more on the basis of their looks and skin colour, rather than their personality and nature.
Some of the highest points of the movie can easily be seen in almost every conversation between Lovely and his friends, Harby Sandhu and Karamjit Anmol's characters. They have some of the wittiest and funniest one-liners on Lovely's complexion. Moreover, the sequences where Binnu and Sargun's parents meeting each other to Daadi playing the spoilsport in Sargun's plans, and Sargun trying to run away with Jordan are all entertaining, enjoyable and engaging. Much like some of the greatest love stories, even this one ends at a railway station and it is as filmy as they come.
The Actors of Kala Shah Kala: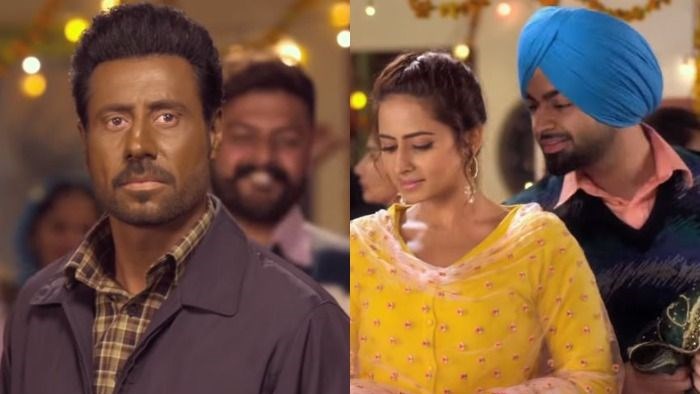 Sargun Mehta is basically the heart and soul of the film because of which she shines brighter than the lead. But this doesn't mean that Binnu Dhillon was any less. He got a character who was loud and comical, yet an underdog in his narrative who was soft, romantic and subtle. Dhillon portrayed the two extremes brilliantly and moved the audience on all the right places. Jordan Sandhu has a very limited screen time but does wonders to his character. Karamjit Anmol and Harby Sangha are delightful to watch.
Why Should You Watch Kala Shah Kala?
If you're a Binnu Dhillon or Sargun Mehta fan then you should definitely watch considering how well the two actors have worked. More importantly, the movie is not just about comic situations or jokes but also takes a cultural turn at different places which resonate with the audience and is relatable for many. In short, it is a masala with something more and interesting to offer.
Team RapidLeaks