Days identifying the importance of people around us have been around for the longest time possible, however, their significance has rapidly increased in the last few years, all thanks to the age of social media. This new age of sharing each and everything, milestone and emotion with the world to let them know how you're feeling (obviously, just the positive part) is contributing to tons of insight in one's personal life, every single day.
So, naturally, millions of people on the Internet came together to let their mother's know that they love them, care for them and are grateful to them for offering a life to them that they can call theirs.
Similarly, even Bollywood celebrities posted about pictures with their mums and let them know how much they loved them. In case, you were not able to see all of them, we have accumulated Bollywood mother's day wishes in one single post. Check them out here:
1. Alia Bhatt
2. Aishwarya Rai Bachchan
3. Varun Dhawan
4. Janhvi Kapoor
5. Sonam Kapoor Ahuja
6. Sonakshi Sinha
7. Shraddha Kapoor
8. Shilpa Shetty
9. Karan Johar
10. Sanjay Dutt
11. Anushka Sharma
12. Katrina Kaif
13. Priyanka Chopra
14. Parineeti Chopra
15. Akshay Kumar
16. Arjun Kapoor
17. Taapsee Pannu
18. Aditi Rao Hydari
19. Anupam Kher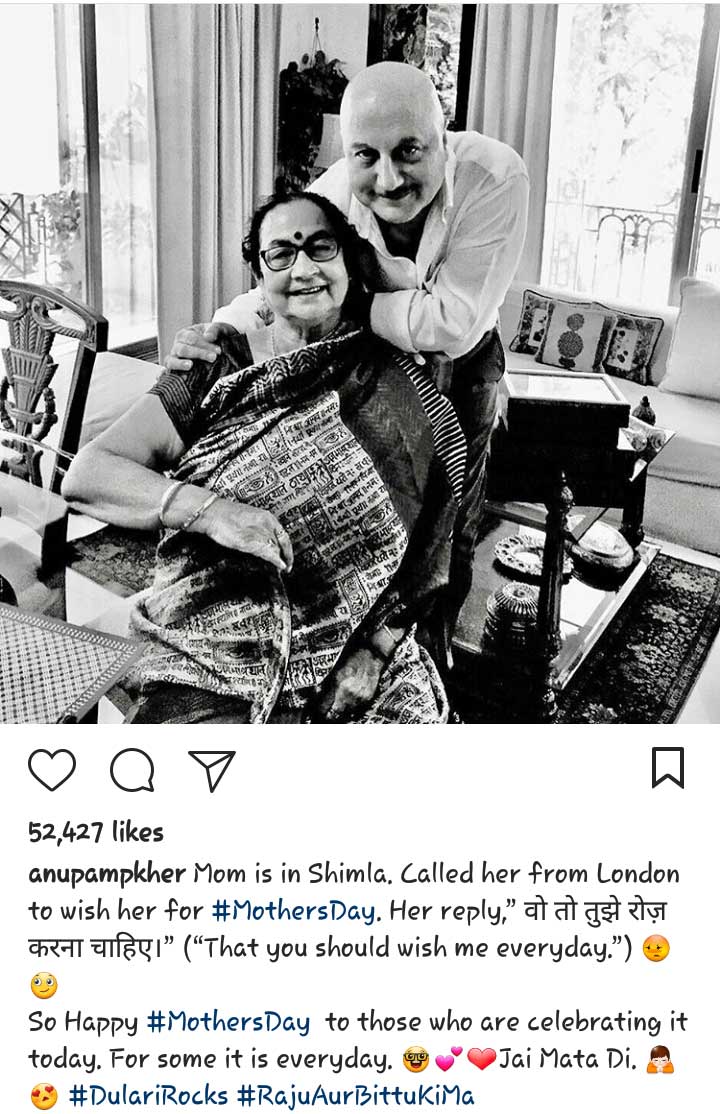 20. Hrithik Roshan
Happy Mother's Day indeed.
Jyotsna Amla