When Russell Crowe did that great part in The Gladiator, we saw a true colossus of a figure, both in acting and also in the requirement of the role. He would then look a frail shadow of his fitter self in movies after, such as The Mummy starring Tom Cruise. Tom Hanks, another acting legend, seemed on both sides of the weight-spectrum- light and heavy- during Castaway. While the likes of Keanu Reeves and Tom Cruise have consistently seemed similar in their appearance, what has happened to Johnny Depp?
You may not call him a colossus of the acting game. You may not call him a dead-drop gorgeous fashionable charmer. But Johnny Depp has got some panache and air about him that few others bring to the table. But sadly, where his current looks stand, it doesn't seem too promising as to what has become of Depp.
In fact, where the current crop of pictures are concerned, it seems something is truly wrong with the star of familiar box office successes such as Edward Scissorhands, The Tourist and, Charlie and the Chocolate Factory. Fans, who were able to sneak in, into the actor's lair and click some pictures didn't return too excited or happy. What worried them more was something bigger than the sheer thrill of capturing a selfie with Johnny Depp- the Hollywood superstar himself!
Here's what is known. Johnny Depp is currently in Russia's St. Petersberg, where together with his band, he is performing some music and actually running packed crowds. So that is cool, without a doubt. But what isn't, is actually the way the Blow actor is looking. His current crop of pictures strangely seems to be hinting at a possible health anomaly or something. Looking weak and frail beyond usual appearance, what on earth has happened to Johnny Depp?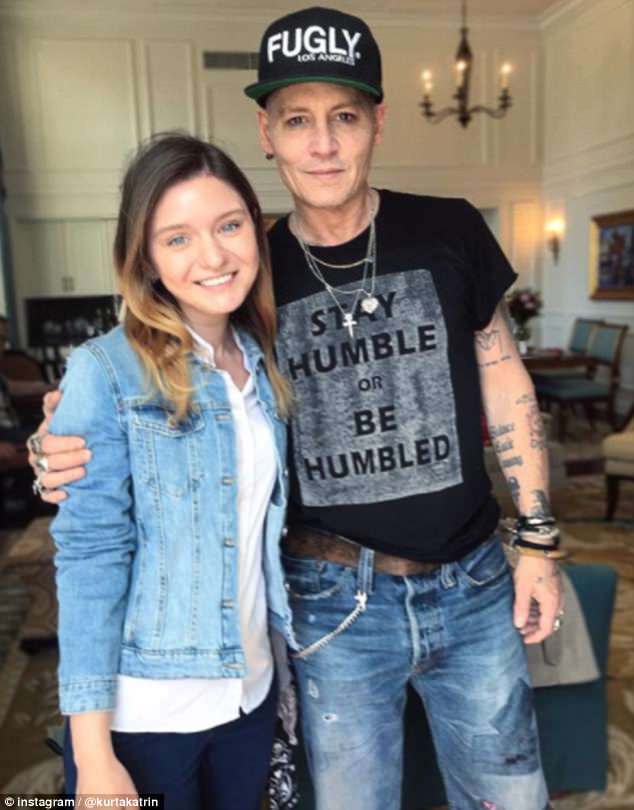 Some of his admirers, even took to Twitter admitting that they were indeed shocked by how Depp had become, expressing rather shockingly, "Is that even Johnny Depp"?
What's interesting is to know that the actor notorious for being reclusive and away from the media spotlight is now touring happily with his band and supposedly trying to work out some peace in his life, ever since a bitter fall-out with his former companion Amber Heard ensued. Health is wealth, they say, but so often, these words of wisdom are reduced to cliched lines that often do not hold much value to Hollywood actors, particularly superstars on whose narrow waistlines and smouldering good looks and chiselled biceps rest the fate of many a movie.
And that's not the only strange thing about Johnny Depp. Interestingly, rather ironically, he was wearing a T-shirt that read, "Stay humble, or be humbled". And indeed, that is what his leaner than a usually lean frame depicted- had Johnny been humbled by a starving diet or something or that sort? Here's another perspective to consider especially, in the current scheme of things in Johnny Depp's life.
It appears that Depp- who is yet to end the long string of legal troubles- may be worried so much about the concerns in his tawdry, seemingly distorted private life- that it may have in some way- taken a toll on his private life and physical health. And hence, the way he looks right now?
While the issue with Amber Heard was a cataclysmic event in his life, there's also this truth that Johnny Depp has been embroiled in some legal trouble with his former management company for the longest time. These issues, collectively, his fans wonder, have added to the toll on his personality.
What is also known about the Hollywood A-lister is that he does not happen to be among the best employers of people. His bodyguards fell out with him in the recent past too. Here's more on the issue-
At present, Johnny is also being sued by former bodyguards who claimed that he forced them to work in a toxic environment at his home and that they sometimes had to act as a babysitter for the star. With such troubles in his life, one wonders, when can we expect to see a fitter and more healthier Johnny Depp?
In fact, is it even possible?