Of the many established artists in Hollywood, of which there's hardly a doubt about them existing in hundreds, Val Kilmer is particularly intriguing. He plays each part by lending himself to every character with a sense of eccentricity matched with depth, hitherto found only in the most versatile stage artists. For instance, in Oliver Stone's The Doors, based on the cult life of iconic Rock Band The Doors, Val Kilmer didn't play Jim Morrison; he became the exasperating and talented frontman. In The Saint, he changed guises every now and and again with nearly remorseless ease.
And who can forget the greatly under appreciated 61-year-old as The Iceman in Tom Cruise's finest hit Top Gun? He was the ruthless antithesis of the lead actor in a movie none can forget and most await the next installation of.
And finally, it can be said with a sense of gladness that the often overlooked Val Kilmer is going to get a proper documentary made on his career, a glowing journey that continues to this day for well over two and a half decades in Hollywood's pulsating heights.
So the key question is- who is behind the forthcoming Val Kilmer documentary and when does it release?
Here's what US-based website focused on the landscape of movies had to say in relation to a very pertinent movie news:
Amazon Studios has acquired the U.S. and Latin American rights to Val, a documentary about the life and career of actor Val Kilmer.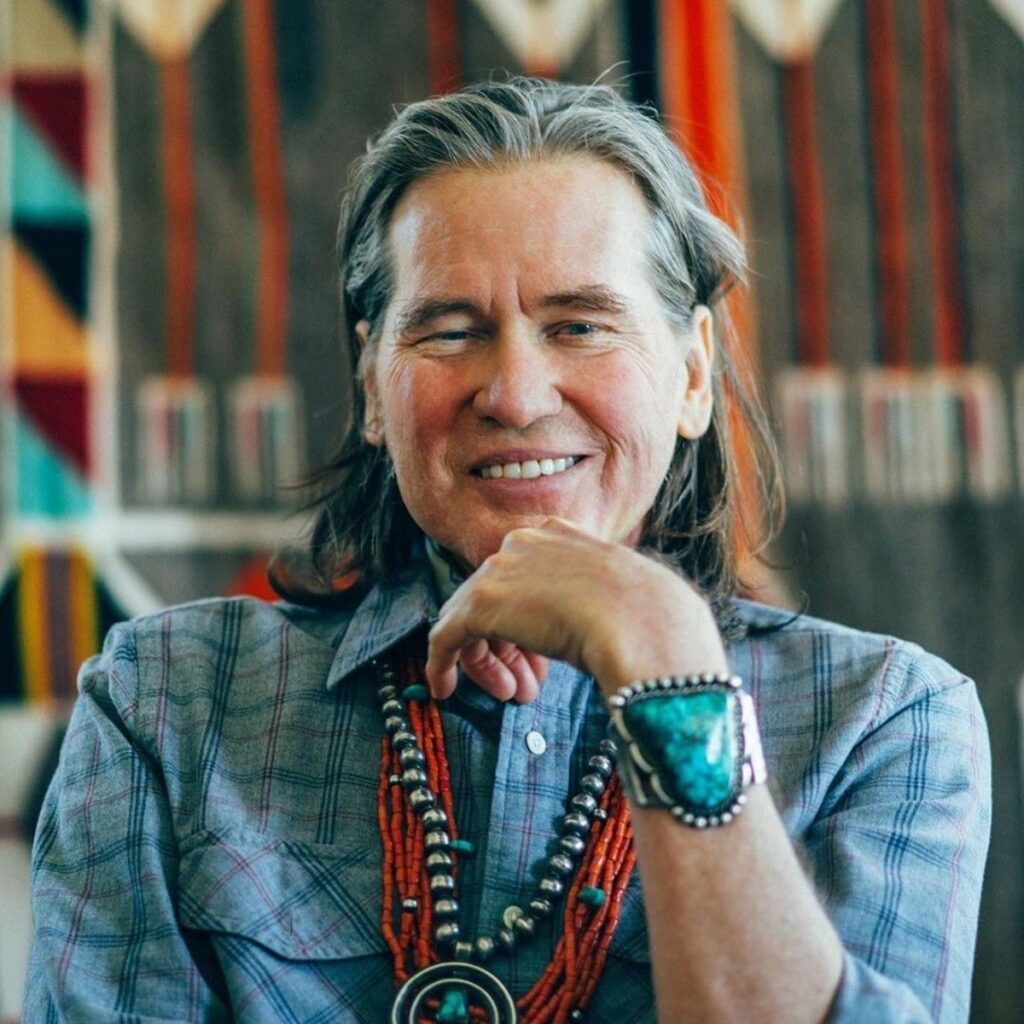 Val is the first feature film in the slate of documentaries and docuseries that will be produced by A24. The film is directed and produced by Leo Scott and Ting Poo, with producers also including Boardwalk Pictures' Andrew Fried, Dane Lillegard and Jordan Wynn, TwainMania's Val Kilmer, Ali Alborzi and Brad Koepenick.
"Filmmakers Leo Scott and Ting Poo have a unique, cutting-edge style and artistry, weaving together never-before-seen footage into a beautiful, raw story about this renowned and celebrated actor, artist and man," was a statement released from Amazon studio's spokesperson.
The above being told, what's a bit sad is to note how Hollywood and its mega produces and directors let Val Kilmer off the radar where the past decade is concerned. Such a talented actor to not be getting leading film roles despite possessing a fine craft that attracts and allures in equal measure.
Of course, the above cannot undermine the fact that Val Kilmer has not really been in the pink of health with many suspecting the Tombstone actor to be suffering from throat cancer. These rumours and half-baked stories, did after all, take major shape when Val Kilmer appeared in a special gathering over a couple of years ago in Hollywood, California with his mouth covered by something like a muffler or scarf, the actor appearing to hide his mouth and throat.
Also Read: Who Might Have Been Zack Snyder's Number 2 Choice For Batman If Ben Affleck Would Have Said No?
That he is still capable to pack a punch or two in big budget blockbusters, just like he did back in the day starring in a major Batman movie holds little doubt. But the question is- is the LA-born in the right frame of mind and physical prowess to labour an extensive role or two where it comes to the immediate future? The fans would, without a doubt, love to see the man who glorified none other than Jim Morrison on the big screen back in the day.