Tom Hanks stands for the best that the world of Hollywood has to offer. In an age of shenanigans, he's a throwback to the times that were simple and less confused. Apart from being a tremendous actor, one who has journeyed several versatile characters that have given us plenty of smiles and cheers, he is also a fine human being. Apart from being a mega-celebrity, and one of Hollywood's much-loved A-list heroes, he's a common man like you and me.
He can be found eating a hotdog on the streets. He jogs and runs into park weddings, where he clicks selfies with the newlyweds. He takes his dog for a stroll like any common man. He sends the typewriter as a gift to his fans across the world.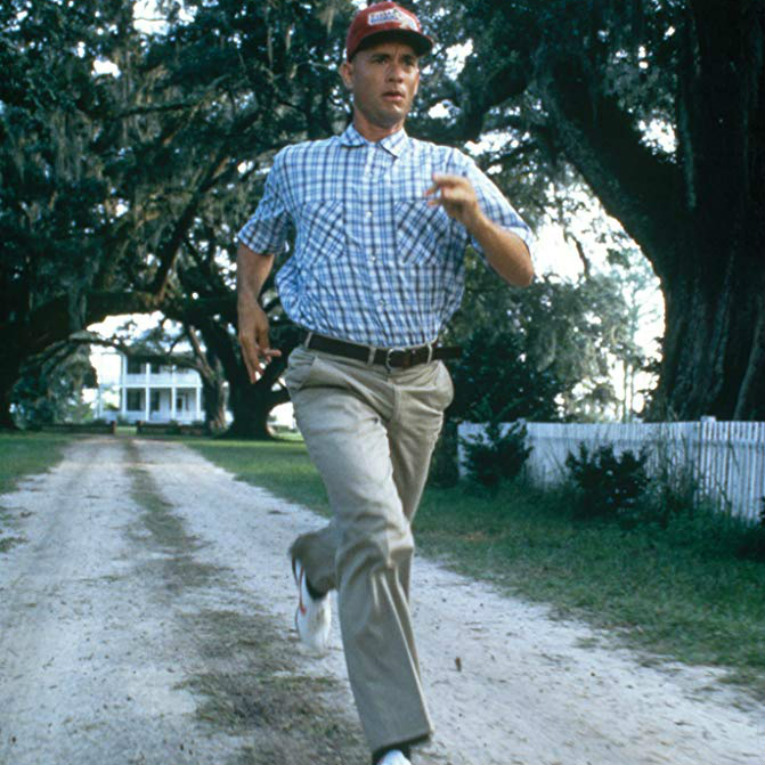 He shops and eats like most commoners. The world loves his acting talent. The world even considered it, and perhaps still largely does, as a great choice for a future American president.
One of his greatest movie characters was in the 1994 romance-drama Forrest Gump. The movie might have aged gracefully; come to think of it- it's been over two and a half decades since one of Robert Zemeckis's greatest films hit worldwide theatres.
But even today, you can hear one of the most famous lines from the film being recited time and again, whether on social media or elsewhere: "Life is like a box of chocolates; you never know what you gonna get!"
As the slow-witted but large-hearted average American who finds himself in midst of the most tumultuous and historic events in the history of the United States, Tom Hanks lent a piece of his heart to birth one of the big screen's most iconic movie characters.
While his acting was rewarded with a stunning Oscar (for best actor) in the 1994 Academy Awards, there was something else about Tom Hanks in connection with Forrest Gump that stood apart.
Maybe something that not an awful lot would be aware of, but perhaps should know for it showcases the large-heartedness and kindness of this beautiful man.
So what is it?
Apparently, Tom Hanks paid for some bits of the movie out of his own pocket back in 1994. This was down to the fact that there was a shortage of finances back then.
As a matter of fact, in a recent media interaction, Hanks revealed that he paid for the shooting of several scenes out of his own pocket as he felt he had to chip in.
There were some bits for which the studio refused to aid the film, calling it 'too expensive.' When none came to the rescue, then Tom Hanks who starred in perhaps his most memorable on-screen character of Forrest Gump, jumped in to save the day.
In an excerpt published on a Hollywood news media, here's what's known of Hanks' intricate involvement with Forrest Gump, which to this day remains a film mightily loved, and one that can be watched again and again:
Tom Hanks remembered that Robert explained to Hanks how important the scene was for the plot, and the actor thought to himself that he would do whatever Robert tells him since he was the boss. Robert told Tom Hanks that they are going to split that amount, and we're going to give it back (to the producers). The director suggested that they will pay the amount and in return "Paramount should share the profits a little bit more.
Well, all one can say about running into this mega albeit unheard Forrest Gump fact is that Tom Hanks isn't called America's favorite son for nothing! He deserves it.