Whether wearing a crumpled denim or a faded corduroy; whether walking out with unkempt hair or cuddled amid a couple of golden-locked chicks on either shoulder; Hugh Grant oozes style and passes off as an easy-going bloke for whom probably impressing an inanimate object isn't that difficult a task. And yet, it may just come down to that sad time where only after his passing will the world get to realise just how brilliant an actor Hugh Grant was and that he wasn't just a cool dude.
He's two years shy from turning 60 but emanates the persona of a guy not younger than 30. When he'd done, not for the first time, another romantic comedy in Music and Lyrics, they said, Hugh Grant was one romantic flick away from being doomed. Yet, he went on to do a few more, in the form of Did You Hear About The Morgans and carried on.
When they said, he'd never settle down, he finally married at 57. Moreover, when they said, Hugh Grant would never be up to any good besides flirting with women and passing off in hotels with babes he wouldn't know the name of, the following morning, he came out of nowhere and became the poster boy of the rabble against the phone-hacking scandal triggered by Mirror.
Everything you hear about Hugh Grant can be both surprising and incomplete, at the same time. Hugh Grant is more surprising than an impulsive shopper, who may end up buying anything and everything under the sun. He's more unpredictable than the inclement weather that ends up washing up Tests played every year.
Over the course of the past three decades, Hugh Grant has seen his career plagued with what seems a romantic entanglement with romcoms. He's like the Shane Warne of Britain; notoriously charming and yet, in all these years has no one who can match his presence on the big screen. You put Hugh Grant in a room full of beautiful, bedazzling women and his incandescence can further illuminate the most sparkling corners of a huge ballroom.
No other actor has managed to align humour, self-deprecation and, charm with such a ridiculous ease as Hugh Grant. This has earned him both legions of fans as well as critics. They like him, of course, for his charm and looks. But there are also some who haven't yet been able to identify the actor that lurks behind that suave and style.
Possibly, Hugh's career suffers from a dissonance between those who've remained rather caught up with his style and haven't appreciated his honesty as an actor, maybe not gifted with the most expressive face
So let's brisk past the Top 5 Hugh Grant films that brought out the actor in him on the occasion of his 58th birthday
1. About a Boy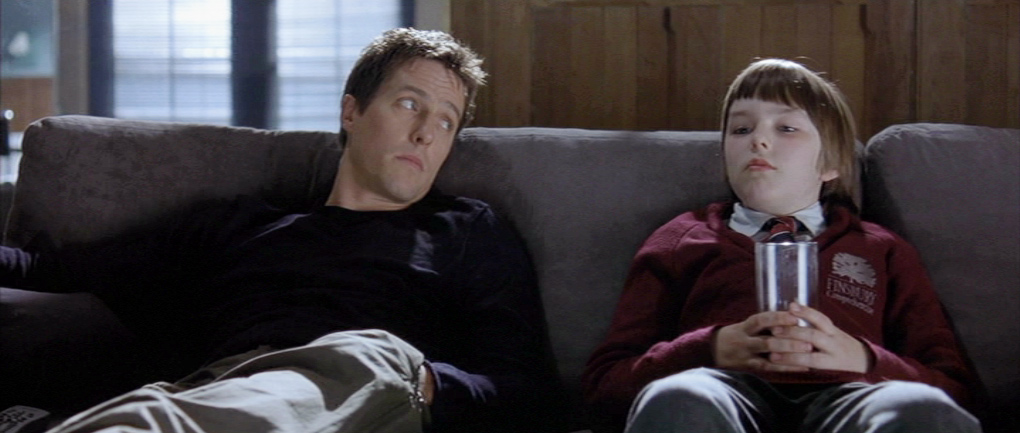 "No, you've always had that one wrong, I really am this shallow," said Hugh Grant's Will, ending up showing some emotion.
There are few movies that melt the heart and both please as About a Boy, an underrated flick starring England's national treasure.
Playing Will, a 36-year-old slacker, Hugh personified a bloke, who went from being up to no good into being a responsible friend in a coming of age flick that shared an interesting bond between a teenager and a hedonist.
While Hugh's unkempt look in this hugely-appreciated 2002 flick may still have appealed to some, it was his heartwarming act as a man who unwillingly undertook the responsibility to play a buddy to a kid out of unexpected circumstances that soared his acting graph.
Whether it was driving his sports-car under pressure or flirting with the women at the "Single Parents Alone Together" group or that definitive scene where a disconsolate, lonely and, broken Will echoes the sadness that had taken home in his life, Hugh Grant's illustrious career turned a corner in About A Boy.
2. Notting Hill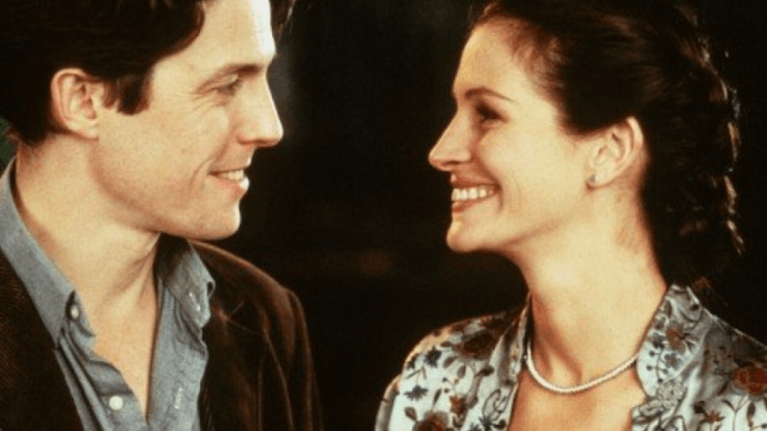 "Ten years from now, I'll be still sitting on this sofa and wondering whether I made a mistake," says Grant's William Thacker in a movie that is dubbed among the most successful romantic comedies of all time.
Finally, there would be Hugh Grant-doubters who may end up sitting on their sofas wondering whether they failed to recognize his true potential as an actor.
In his part as a small bookshop-owner, Hugh epitomized the charm and struggle of a mild-mannered, down on his luck romantic Englishman whose life changes when a superstar walks into his delightful bookstore. The mellow shirts he wore, that brown corduroy jacket, the charming gait, the allure he brought out in his longing for Anna Scott and, that earnest smile as hung out with Julia Roberts' Ana as the two hung out during the evening sky at London's roads aided a magnetic charm to a flick that's simply irresistible.
3. The Rewrite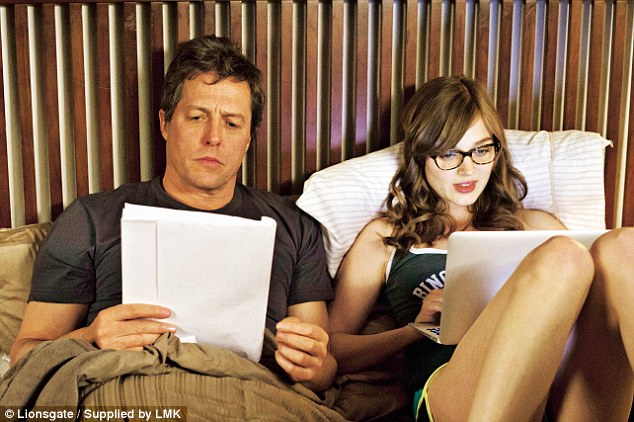 "But you see, writing cannot be taught," said Grant's Keith Michaels to Marisa Tomei in another heart-wrenching collaboration with good friend Mark Lawrence. Probably, there's truth in contending that the 'Hugh Grant' body of acting cannot be taught.
If you saw The Rewrite, one of the most under-appreciated mentions on the top 5 Hugh Grant roles of all time, then you'd realise that the actor drew inspiration from his real life in playing a part that was every bit as charming and delightful as the man in real.
He was, in the same sequence of acting- whether in the famous restaurant goof-up scene with his flame and romantic interest- or- in the altercation with the Jane Austin-obsessing teacher- as much fragile and vulnerable as he was cunningly charming. For playing a teacher that was anything but inspirational into turning up into a gentleman who saw more in a girl than an object to screw, Grant's Michaels was charming, dashing, intelligent and in the end, inspiringly humane. The bond he epitomised with his students turned into stuff that was believable and less stuffed with melodrama one sees in movies that cater to teary-eyed narratives.
4. Florence Foster Jenkins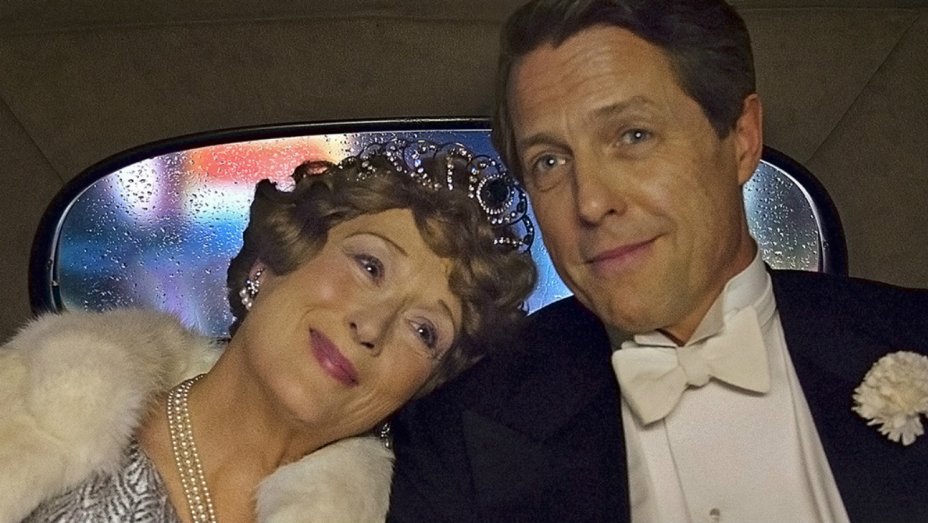 This is surely one among the top 5 Hugh Grant roles of all time. One can hardly concoct a reason for escaping a film when there's a Meryl Streep playing a poignant albeit goofy role alongside Hugh Grant, as her romantic partner.
Did anyone see that coming?
But in playing a committed, emotional and caring husband to his funny misinformed socialite wife who thinks she's a queen of melody, Grant notched up a performance that was endearing and can be watched again and again.
5. Love Actually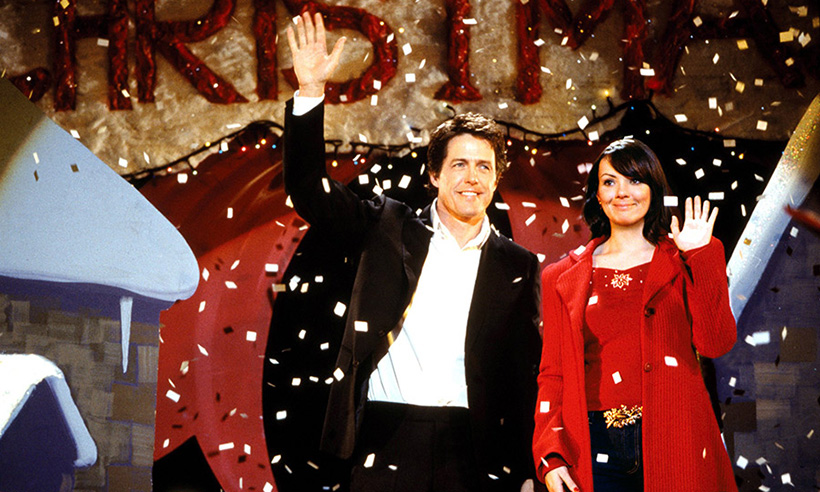 "England is also a country of Harry Potter and David Beckham's foot," only a Hugh Grant as the Prime Minister of England could've said something utterly outlandish and funny at the same time.
As the suave British PM, with an inkling affection for an absolute hottie of a secretary, Grant shook his booty and, brought a sedate easygoing charm to a character otherwise mired in debates and furore. We wondered whether there could actually be a PM like Hugh Grant in Love Actually in real; for he was just so admirably nonchalant like the cool breeze flowing over London throughout a year.