Well, for a man who is still going strong in his fifties, it comes across as a tricky task to list down some of the best Tom Cruise movies of all time.
Imagine the plight!
If one were to concoct a list of best Tom Cruise movies then you'd have to tight-walk on a rope that oscillates between varying emotions- romance, heartbreaks, triumphs, vindication, redemption- and above all- a rush of adrenaline. That's because only Thomas Cruise Mapother can provide certain things.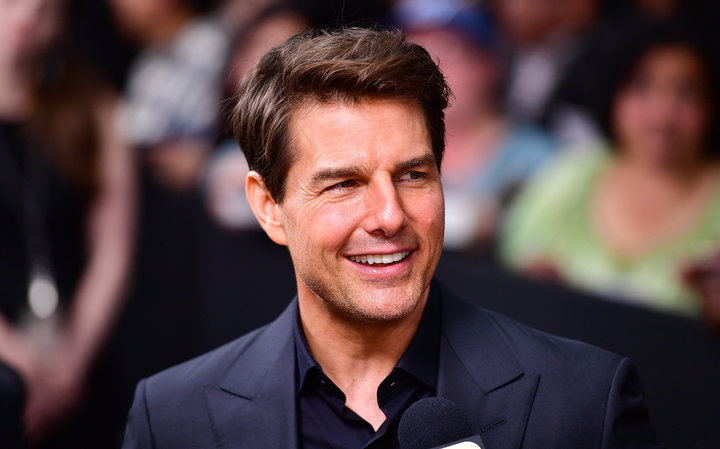 It seems there's no slowing down for Tom Cruise. In fact, how can he slow down? A tough ask for a man who happens to function on 'Cruise-mode?'
While there's never a need to indulge in sarcasm, had Tom Cruise been a metallurgical element, he would have been titanium.
Headstrong and firm, Tom's a man of resolve and great fortitude.
Perhaps it may not be wrong to suggest that he's among the few versatile action movie stars who happen to bring a streak of emotional vulnerability to the screen. Fans of Mission Impossible series would identify in Ethan Hunt, a man driven to extremes, in hunting down covert operatives, jumping from rooftops, climbing the seemingly unassailable; whilst playing the part of a spy from every inch of muscle in the body.
Tom Cruise has romanced women, broken hearts, ruled them with a boyish charm that he possesses to the day. Women have a thing for him they can exactly put into words. He can be both- ravishing as a superbike and alluring as a coveted subject of love for women.
Let's visit some of the finest Tom Cruise Movies of all time:
Born on the Fourth of July
This was a film that 'paralyzed' audiences for essaying an emotionally-riveting journey of a braveheart soldier.
America is home of the Brave; and the land of the Free. And Tom Cruise is one of the dearest and loving sons- a national treasure if you like- of this great land. And if there was a film that broadly captured this emotion, then it was the Ron Kovic-written Born On the Fourth Of July.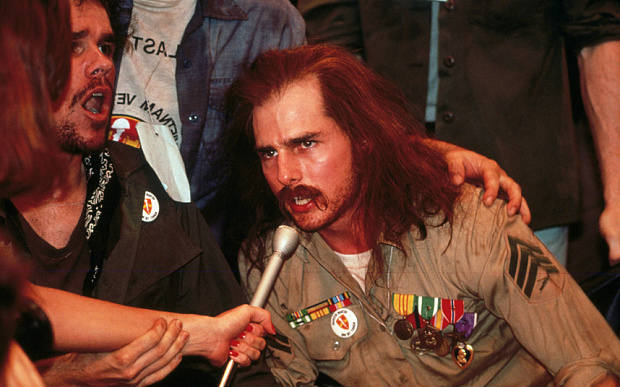 As the Vietnam Veteran who is wheelchair bound, Tom Cruise brought to the cinematic endearment of fans the troubles and frustrations of a man wrecked by his fate, having given his all for the country. If there was a role that really should've been recognized by the Academy (Oscars) then this was it. Sadly, it wasn't meant to be.
The Colour of Money
Pool is a fun game. It brings people together. One often resorts to it for killing time. But Pool also becomes a charming endeavor when you are armed with a pretty girl and a mentor who can guide you to make fortunes.
In a classic romantic drama, Tom Cruise made The Colour of Money work like a coming of age flick, one that pays homage to Hollywood's sepia-tinted days of the eighties.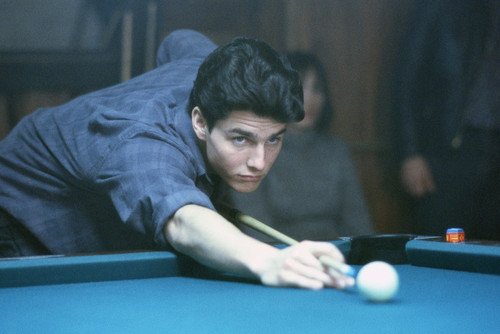 Tom Cruise' boyish charm and denim-clad essence cooled off the heat generated by a steady bond he happened to share with the great Paul Newman. It wasn't hard to see Tom Cruise domesticate stick-wielding opponents around him as if he were taming a Cat sitting on a Hot Tin Roof with the nonchalance of a 'Cool Hand Luke.'
Top Gun
Could there have been another Maverick other than the fun-loving albeit determined Tom Cruise in this eighties epic? In playing a coming of age talented naval aviator who does both with great charisma- flies jets and romances his instructor- Tom was on 'Cruise-mode' in taking his career to the next level thanks to this film.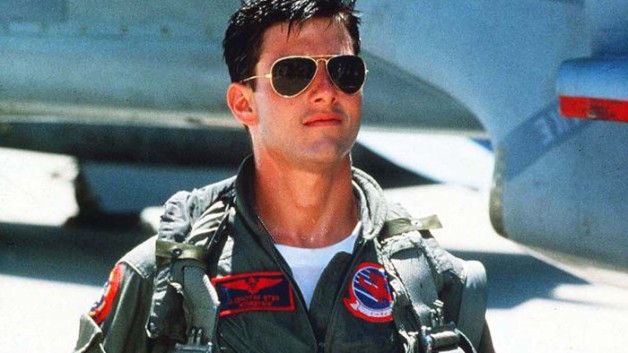 Starring alongside Val Kilmer- The Iceman- and Kelly McGillis- the hot instructor in world's finest and most reputed aviation school- Tom Cruise barbecued a role with an eccentricity that only he could've provided.
To this day, men and women remember the shot of a shirtless Cruise cavorting his chiseled abs sporting those blue jeans and the aviators whilst playing beach volleyball. How many pairs of Ray-Ban did Tom Cruise sell, one wonders?
Mission Impossible Series
You don't mess with intelligence agencies. You don't intervene a spy on the run or in pursuit of a target. Above all, you dare not cross paths with Ethan Hunt- a man of daring and guile. As Hunt, the undercover IMF operative, Tom Cruise embodied the thrills, trials, tribulations, and escapades of secret agents serving covertly at the highest annals of intelligence.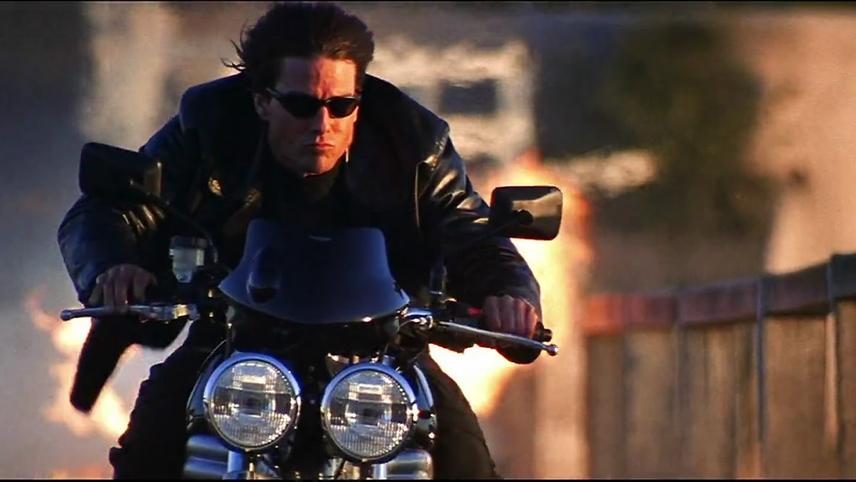 Turning into a comet of rip-roaring energy, Tom took out his nemeses; the charlatans and grenade-wielding enemies sworn to destroy the world, displaying nothing but a lethal reserve of energy.
And let's face it!
Only a Tom Cruise would've climbed a moving military jet plane in a high-octane sequence or conquered the Burj Khalifa, bringing to our viewing entertainment a taste of some espionage authenticity. Isn't it?
Having said the above, what are your best Tom Cruise movies and why? Let us know in the comment section below.